Historic World War I mahogany wood will repair U.S. Capitol building
April 16, 2021 | 11:15 am CDT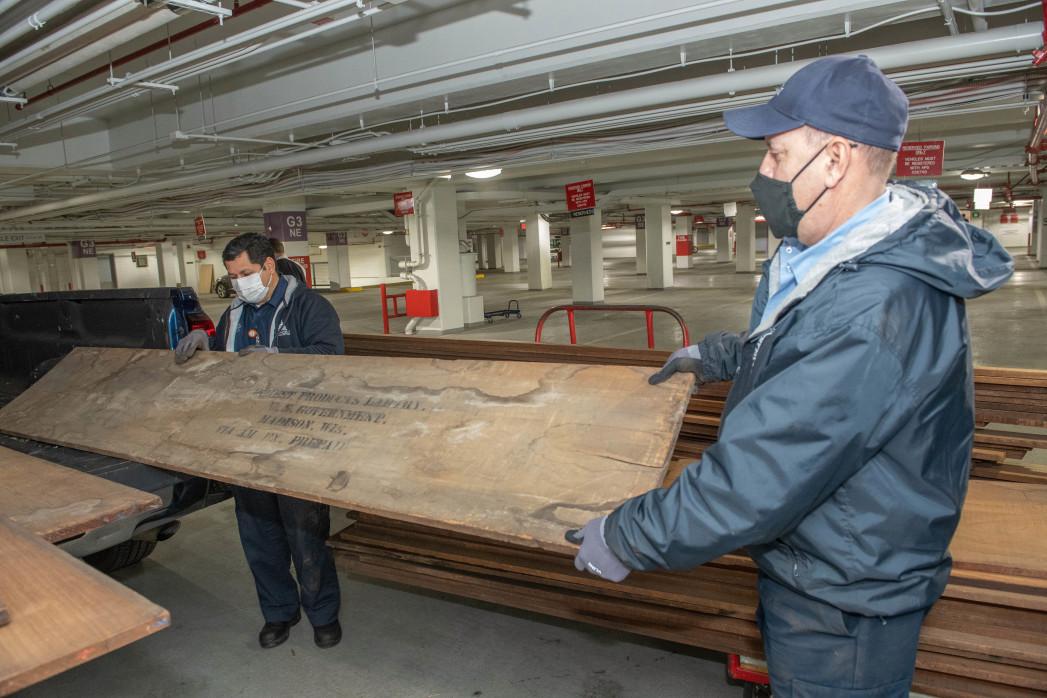 Photo By Architect of the Capitol
WASHINGTON - A stack of historic mahogany wood sitting in storage for more than a hundred years finally has a purpose: Repairing the damage caused to the U.S. Capitol on January 6.
The 3,000-pound stack of 78 boards has been tucked in a dark, remote storage room at the U.S. Forest Products Laboratory's Madison, Wisconsin facility since 1919. 
"The stack of lumber is incalculably valuable," writes the FPL. "Today, mahogany has protected international conservation status and the high quality, clear old-growth mahogany originally used in the Capitol building is no longer available.
The FPL believes the wood was harvested sometime in the early 20th century and likely used for wood research purposes during World War I. The wood's geographic origin is uncertain (most likely from the Phillippines, South America, or Africa), but it can be traced through New York before it arrived in Madison.
"A technical report from 1919, 'Warping of Aircraft Propellers,' points to evidence of this lumber being originally conscripted for propeller research," says the FPL. "During WWI, propellers were shipped to France for use in Curtiss OX-5 airplanes. Because the cross-continental trek caused potentially dangerous moisture increases in wooden propellers, FPL conducted warping research at the request of the U.S. War and Navy Departments."
The boards, each measuring 11.9 inches by 12 feet, will be used "to restore historic millwork in the nation's temple of democracy," said Architect of the Capitol J. Brett Blanton. "Our skilled woodworkers will use both traditional and modern carpentry techniques to create new millwork and doors using this repurposed wood." 
The FPL says the wood will be used to replace damaged wood fixtures and doors. Work is set to begin early June. 
Find out more on the FPL's website.
Have something to say? Share your thoughts with us in the comments below.