Teak Veneer, Deck Flooring in Airstream Land Yacht Trailer
February 20, 2013 | 11:39 pm CST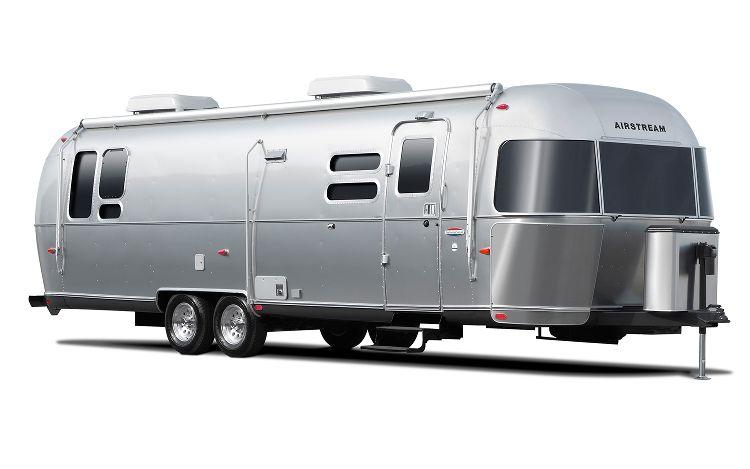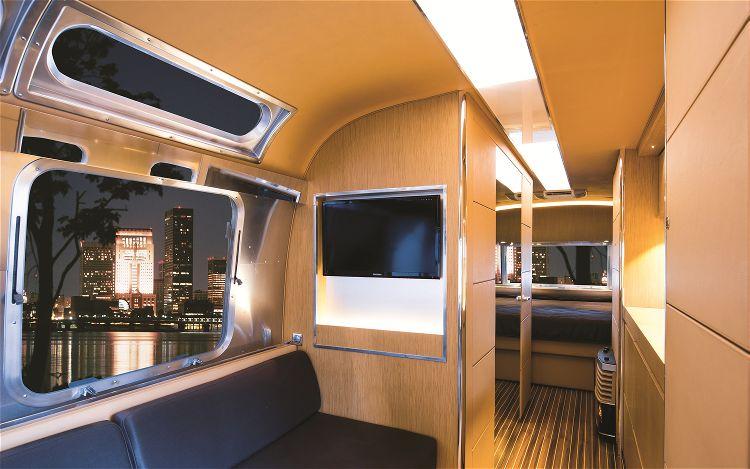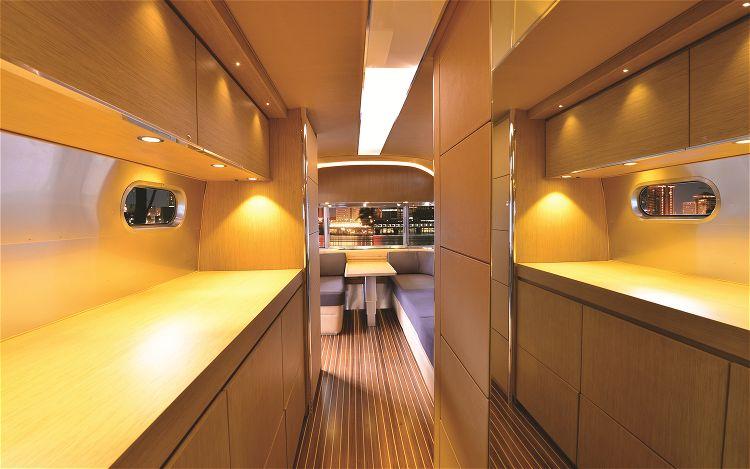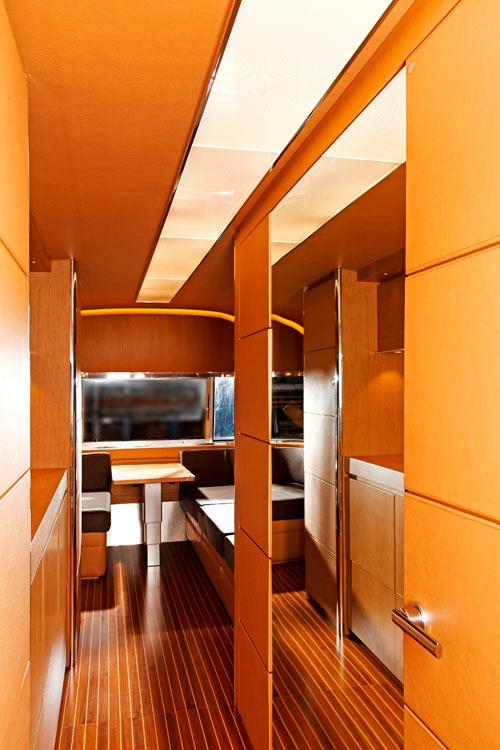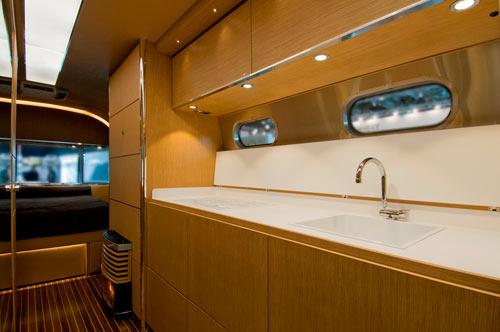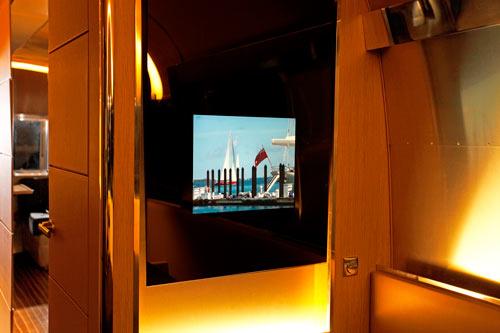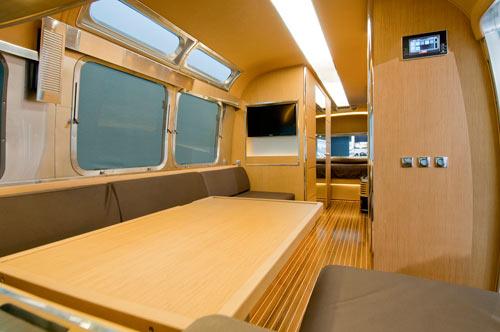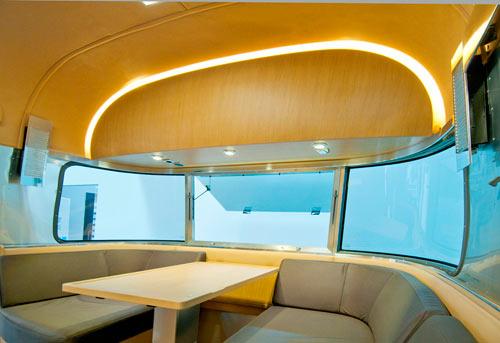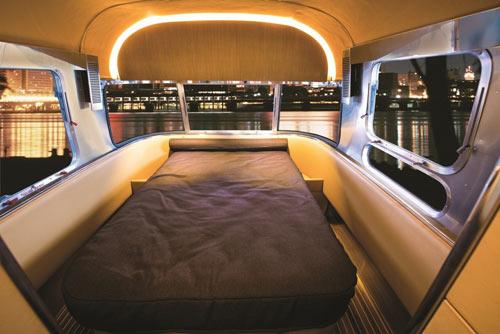 It's interesting that both recreational vehicles and yachts are filled with furniture and cabinets. While RVs and trailers will most often use melamine laminates on particle board, luxury yachts tend to be more refined, with wood veneered interiors not uncommon.
Jackson Center, OH's Airstream - its trailers' iconic rounded silhouette's were the backdrop to astronaut landings - wanted to head upscale, and so commissioned Mauro Micheli and Officinia Italiana Design, a noted yacht designer, to create a concept based those rarefied world of luxury yachts.
Italian cabinetry firm Tecnoform S.p.A. did the millwork and installation for the Airstream Land Yacht, a 28-foot long version of the company's 30-FB top of the line trailers. It features teak veneers, Corian solid surface, integrated LED lighting, boat deck flooring with wood inlays, inset door hardware and pulls. Everything ship shape and very boat-like. But for land.
Airstream is now owned by Thor Industries, a leader in the RV field. Thor just relocated its headquarters Indiana, putting it closer to RV-central in the U.S. 
Recreation vehicles are enjoying a resurgence, with overall sales up 12 percent. The epicenter of U.S. RV building is Indiana, a natural since there is so much wood product build-out in pulled trailers and motor homes. No coincidence it's a major business furniture, cabinetry and veneer production locale.
In 2012, RV shipments rose 13.2% to 285,749 units, according to RVIA's trade group figures.
This is the highest annual total for RV shipments since 2007 when 353,400 units were produced. About 10% are motor homes, the rest are towable units like the Airstream.


Have something to say? Share your thoughts with us in the comments below.