6 Tips to Attract Customers: WOOD 100 Strategies for Success
August 28, 2015 | 3:35 pm CDT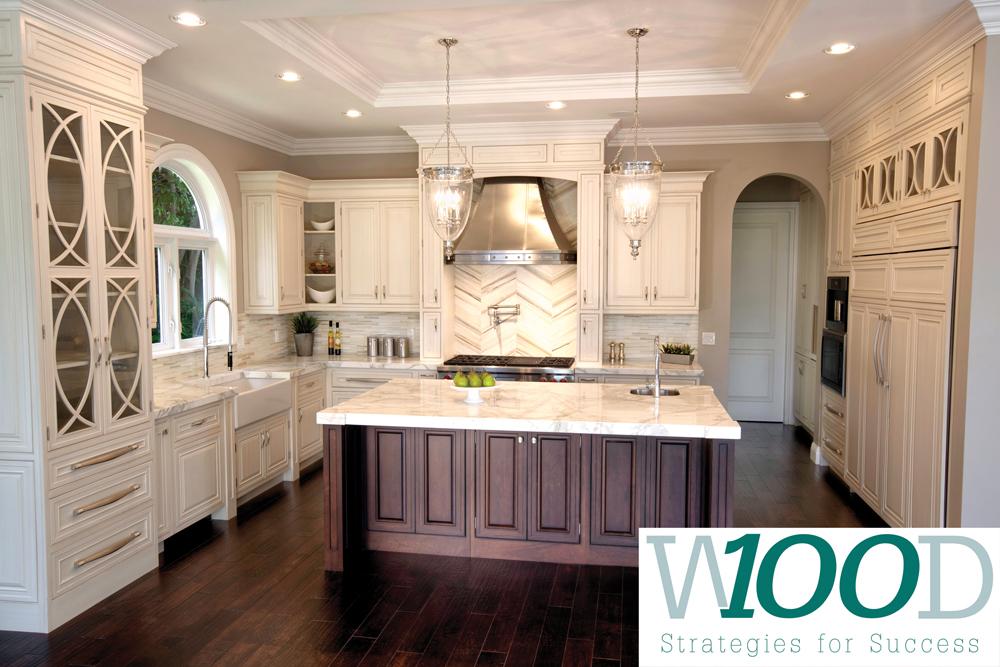 Photo By Crystal Cabinet Works
Success depends on how well you get the word out to consumers about your products. Strategies such as contests and e-commerce are among those put in place by these WOOD 100 firms.
Crystal Cabinet Works, Princeton, MN — The custom cabinet manufacturer has grown significantly since its founding in 1947 by Tom Hammer, and it's not done yet. Sales at the 500-employee, family-owned firm grew 19.1% in 2014 and the company looks to improve that as it continues to add product lines and improve its production capabilities, says Peggy Talberg, vice president sales & marketing.

Crystal Cabinet Works gets the word out about its products in a number of ways, including an annual design competition which it hosts for the design community. The company has also been featured on PBS' Hometime, one of the longest-running home improvement programs on TV.
Here's some more bright ideas:
Invest in E-Commerce
Decore-ative Specialties, Monrovia, CA
The components manufacturer enhanced its online ordering process with the launch of Anytime Online Account Management, which enables customers to build, submit, review and order component parts in a range of materials, sizes and styles.

Kincaid Furniture, Hudson, NC
A division of La-Z-Boy, the residential furniture firm updated its website to allow customers in markets with a Kincaid Shoppe dealer to view pricing, in-store availability and location information online. The company also added an e-commerce program for customers in select markets that don't have access to a dealer.

Lewis Cabinet Specialties, Tremonton, UT
The cabinetry component specialist's Allmoxy software streamlines customer ordering and allows for customizing all products featured in the company's catalog. "Clients love our online tools and ordering system, available 24/7," says Beau Lewis. "We feel it is one of the keys to our success."
Website Design & Online Positioning
Eagle Bay Cabinet Doors & Drawers, Oviedo, FL
"We've been investing in our website and getting ready to relaunch with a new responsive design and a ERP subdomain that generates quotes, takes payments, manages/orders inventory and generates cutlists," says Jason Lockhart, production manager/partner, "This will enable us to run with virtually zero people in the front office now." 2014 sales at the wood cabinet component manufacturer grew 3.5%.

Nova LifeStyle, Los Angeles, CA
The residential furniture firm's e-commerce sales in China grew significantly, in part from "a higher positioning in online and in-website search results due to an increase in our product lines and our aggressive promotional campaign," said CEO Jeffrey Wong.
Read more WOOD 2015 Strategies for Success:
Marketing Initiatives
Go-to-Market Strategies
Business Strategies
Productivity Enhancements
Technology Integration
Product Innovations
Customer Service
Return to WOOD 100 Main Page
 
Have something to say? Share your thoughts with us in the comments below.