IWF Exclusive: Biesse's door cell showcased in this exclusive tour
September 19, 2022 | 1:13 pm CDT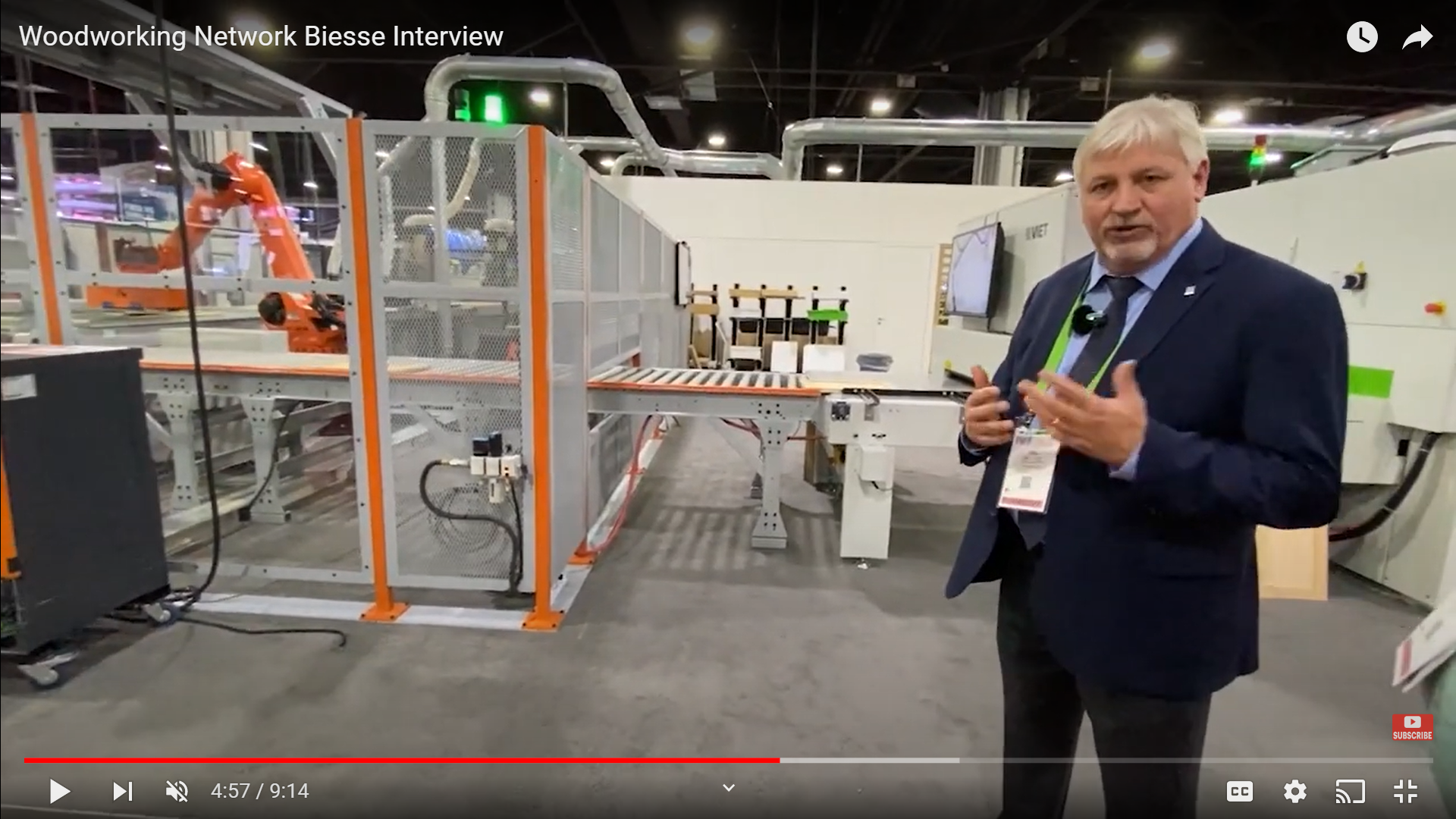 In an exclusive tour with Mike Johnson, commercial director of wood and housing for Biesse America, Woodworking Network editors got a chance to see a robotic, CNC, unmanned work cell in action.
At IWF, Biesse America had three manufacturing cells within their large booth. Woodworking Network toured the largest of the three.
"We have a lot of automated technology within the booth including the automated production cell for the production of MDF shaker style doors," said Johnson. "We wanted to show this automated cell because there is a drastic, quickly growing demand in our market sector for this shaker-style door, and with the labor constraints that we've seen in the industry we were looking for a solution to be able to produce doors with little labor. With this cell, we think we have achieved that."
The automated, nested-based cell can produce up to 700 cabinet doors in an 8-hour shift with one single employee, said Johnson. 
To match that output using a more traditional system that utilizes a CNC system with several hand sanding stations, manual loading and offloading, and other operations, up to a dozen people may be needed.
Anchoring the cell was the company's new Rover B HD (High Dynamics). The machining center featured a twin spindle machine operating at what Johnson said are the fastest speeds on the market today. With the two electro spindles, the CNC machined two doors simultaneously, greatly increasing the router's throughput.
Once the doors were routed, the CNC transferred the information for that particular nest pattern to the robot. The robot automatically offloaded the component, and a vision system identified the location and orientation of the part before it goes into a state-of-the-art Viet Opera R sanding system.
The doors passed through a 3D Optical scanner that measured the part that collected the dimensional information of that door. It then relayed that information to a spider robot that sanded the door's center panels to remove the tooling marks left from the routing operation.
"The system," said Johnson, "actually identifies each door independently. If you send a 24-inch door, followed by an 18-inch door, followed by a 10-inch drawer front, it's identifying that door and all the dimensional information so that we know exactly where to come down and do the sanding operation to the panel."
While the cell was contained in a relatively small space at the show, the line's configuration can be altered to the end users' needs. A cell such as the one at IWF can be built over time. The end user can start with the machining center and add on equipment over time.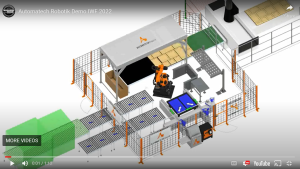 Have something to say? Share your thoughts with us in the comments below.