Is it an island? A dinner table? Prep station? Yes.
March 9, 2022 | 10:12 pm CST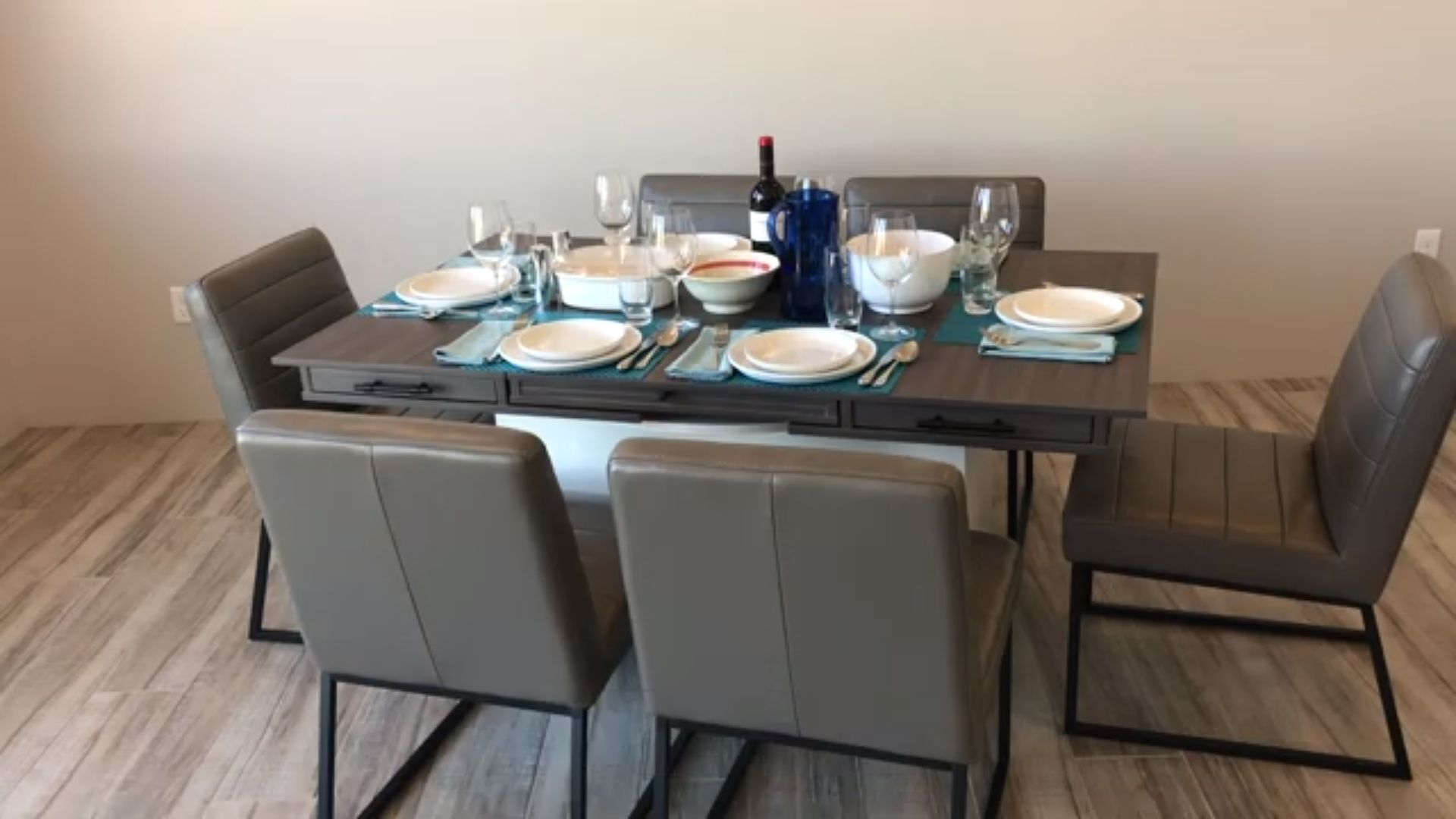 Transforming furniture from one product to another is the name of the game at Inova, a Guilderland Center, N.Y.-based furniture company that labels itself as "America's leading innovator of multifunctional, space-saving furniture."
The company offers a line of products that easily transforms from one furniture form to another, such as the TableBed and SofaWallBed, and it has produced more than 23,000 units for a large family-oriented resort chain, with more orders in process. 
The IslandTable is the newest space-saving furniture line. The IslandTable is a rolling, expanding kitchen island that transforms, in ~2 seconds, into a dining table that seats 6 people, according to Loren Sherman, founder and product designer at Inova.  
The IslandTable features an elegant design that allows for smooth motion of its parts to swivel and turn, extend outward and lift upwards. The dancelike, smooth-moving action of the IslandTable can be seen in the video below.
Multifunctional construction
The unit is primarily glue-and-dowel construction. Its countertop, counter extensions, and tabletop feature a woodgrain textured HPL over a substrate of waterproof MDF. The base cabinet is melamine. Aluminum parts are custom made to create the "patented linkages," the mechanism that link two table leaves.
"When you lift up one leaf of the table, the other one lifts in a mirroring motion with it," said Sherman. "There is a central steel rod and tube setup that guides the counter up and down and also allows it to pivot."
While the IslandTable was originally conceived as a space-saving solution for small apartments, it is a multi-functional unit with myriad potential uses, Sherman said. The IslandTable can be used for patio and barbecue use, home offices, arts & crafts workspaces, small flexible offices and conference rooms, and hotel room service. In an office setting, the units can be used as standup desks or tables for individuals, and then rolled together to make a long conference table. "For a barbecue, you can even have it in the table position and pull out the counter extensions, making a large cross-shaped serving buffet that people can walk around.
"We're expecting to add more options," said Sherman, "like counter extensions that have a hole in them so a person can chop vegetables and then sweep the good parts into a salad bowl sitting below on top of the storage pullouts or the other way around: sweep the cutoffs into a bowl below, to be thrown away. Also, we'd add inserts and modules for those narrower drawers in the table 'wings' like for silverware, knife storage and cutting boards."
Discussions are underway with several residential retail furniture companies to develop proprietary versions of the IslandTable for one or more of these retailers. These would be tailored to fit better into their lines and may include veneer instead of the textured HPL, said Sherman.
"We're expecting the IslandTable to be in full production near the end of this year," he said. "We'll be marketing it first and most strongly, to the multi-family and residential markets."
Have something to say? Share your thoughts with us in the comments below.