Habitat for Humanity builds its first 3D printed house
December 28, 2021 | 11:14 am CST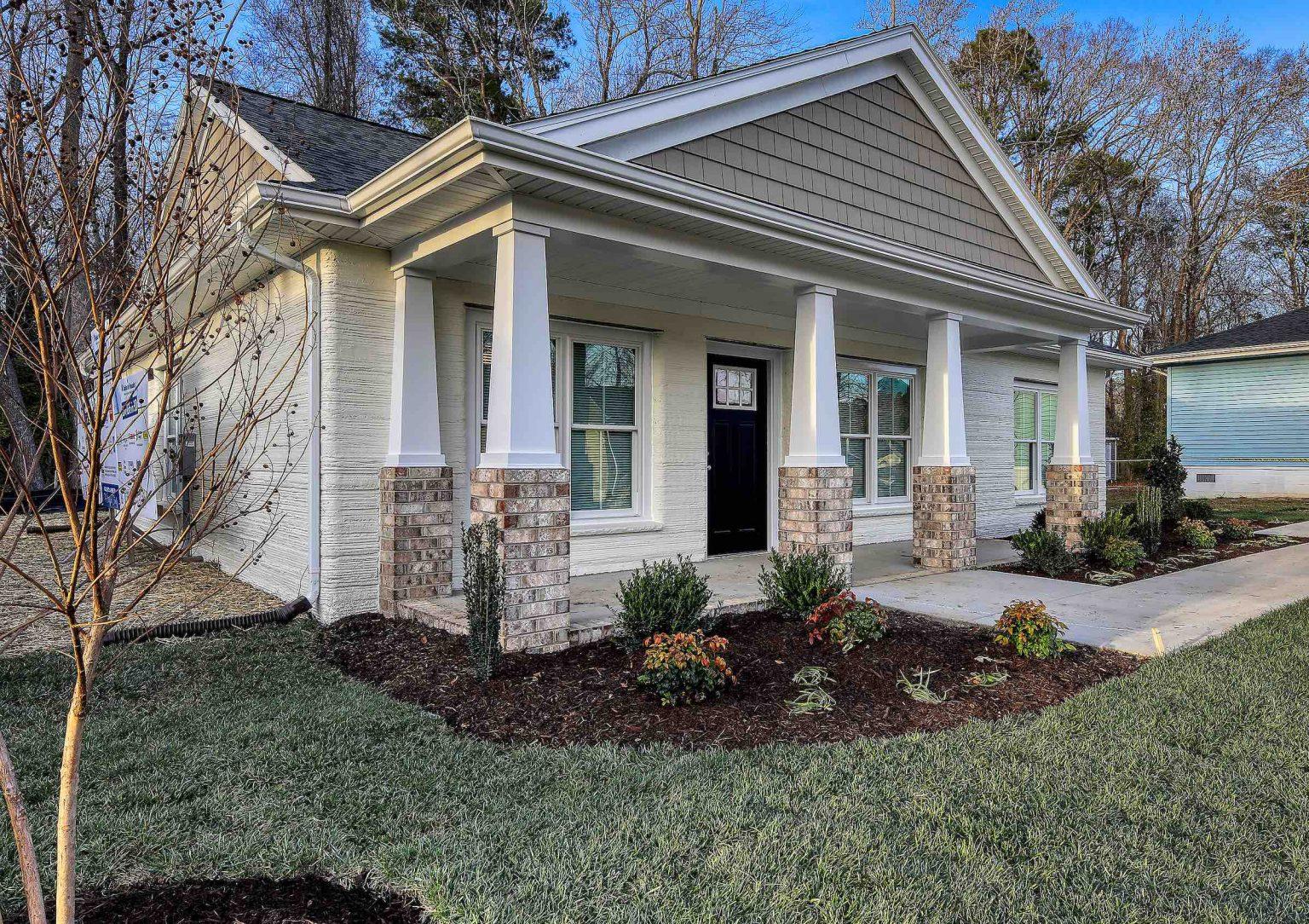 Photo By Alquist 3D
WILLIAMSBURG, Va. -- Habitat for Humanity Peninsula and Greater Williamsburg dedicated a new home to a family on Dec. 21, 2021.
While the dedication was not unusual, this particular ribbon-cutting did mark a national milestone.
The three-bedroom home with two full baths is the first-ever completed 3D-printed Habitat house in the nation. 
"My son and I are so thankful," the new homeowner, April, said. "I always wanted to be a homeowner. It's a dream come true."
Habitat for Humanity Peninsula and Greater Williamsburg partnered with Alquist 3D, a company that builds 3D printed homes. The construction crew printed the 1,200 square foot home in 12 hours — reducing the standard construction schedule by at least four weeks.
Alquist's use of concrete for the walls saved an estimated 15% per square foot in building costs. Concrete better retains temperature, saving on heating and cooling costs, and is more resistant to tornado and hurricane damage.
Virginia Tech's proprietary Raspberry Pi-based monitoring system will be utilized in the home to track and maintain indoor environment data to enable a series of smart building applications. The goal is to reduce utility bills while still maintaining comfort. The home will be outfitted with solar panels for even more cost savings after the family moves in.
In addition, Alquist installs a 3D printer in the kitchen of every home it builds. April will receive a downloadable computer file that will allow her to print knobs, light switch covers and other replaceable parts with her own 3D printer.
The owner, April, logged 300 "sweat equity" or volunteer hours, one of the requirements of the Habitat Homebuyer Program. Some hours were spent helping the crew on the construction site, and others were recorded at the Habitat ReStore in Williamsburg.
April, employed full-time for five years at a nearby hotel, will pay the no-interest mortgage back to the local Habitat affiliate with the funds earmarked to go toward building future homes for qualified families.
"Many people think Habitat gives homes away; we don't," said Janet V. Green, CEO of Habitat for Humanity Peninsula and Greater Williamsburg. "We sell homes to families with low to moderate incomes."
Habitat homebuyers must have income between 45-80% of the area median income, excellent credit, and the ability to pay for their new Habitat home. Habitat homes are sold at no profit with a zero-interest equivalent, 20- to 30-year mortgage.
Habitat for Humanity Peninsula and Greater Williamsburg raised funds for the house with the help of sponsors, a community crowdfunding campaign, and a charity golf tournament.
Have something to say? Share your thoughts with us in the comments below.