September 27, 2022 | 12:40 pm CDT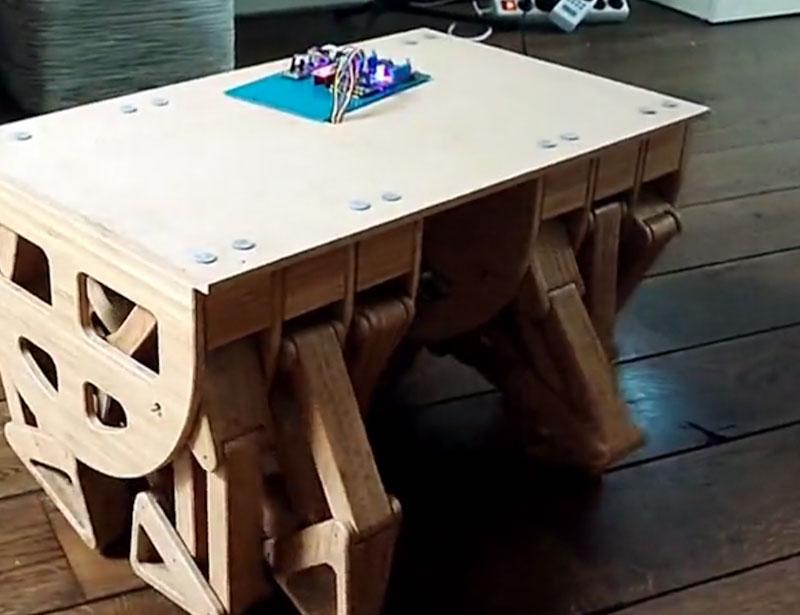 Desks are very utilitarian, but Giliam de Carpentier has created a desk that goes beyond the traditional workplace furniture. The designer has come up with a desk that can walk on its own, as seen in this Tweet.
Finished designing, building and assembling most components: Turns out my table can actually WALK as well as I hoped it would! Next steps: Implement remote control, connect a battery, and open up the throttle... pic.twitter.com/m7l8SIAKzA

— Giliam de Carpentier (@decarpentier_nl) September 22, 2022
The table has two motors. de Carpentier modified them using small Arduino computer controllers to alter their supply of electricity, ensuring the table legs move smoothly and at the desired pace. He based his laminated bamboo legs on those propelling the Strandbeest, a kinetic bio-mechanical sculpture designed by Dutch artist Theo Jansen. de Carpentier made his table legs stronger and more stable by adding an extra joint.
Have something to say? Share your thoughts with us in the comments below.