Redefining materials sustainability
March 1, 2022 | 9:05 am CST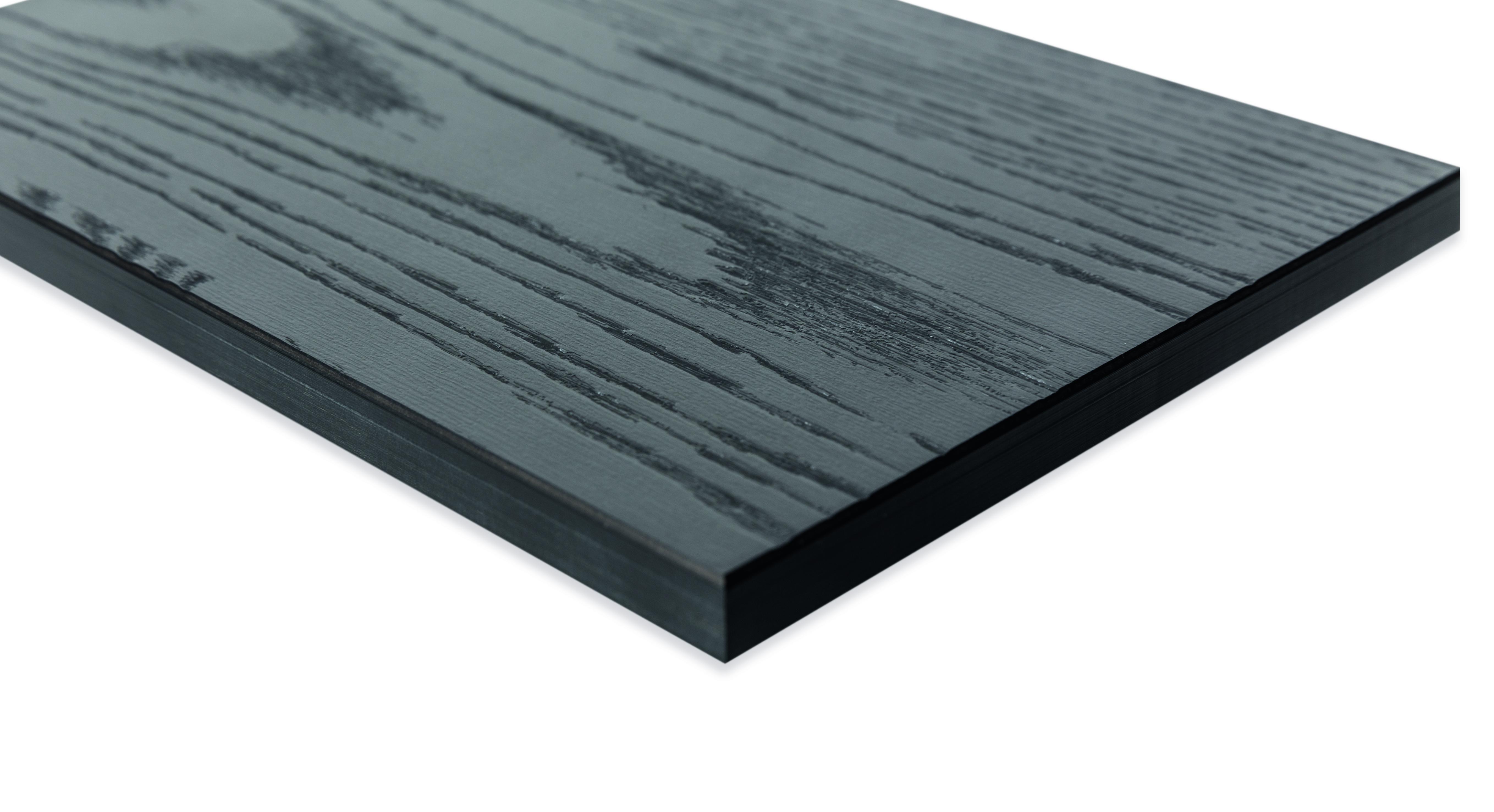 There are many ways to drive sustainability in the furniture industry – dematerialization, sustainable sourcing, manufacturing and shipping efficiencies, partnering with users, and so on. 

Lamitech chooses "all of the above." 

Lamitech, a producer of HPL and compact laminates for furniture and architecture based in Colombia, has been immersed in improving, documenting and sharing the climate-positive impacts of its materials and operations for the better part of a decade. 

CEO Juan Manuel Gonzalez credits Lamitech's dynamic young workforce for the company's unique leadership in the materials world. But as any observer of global corporate sustainability efforts knows, the C-suite must take 110-percent ownership of the effort to make any real-world progress. 

Otherwise, Gonzalez says, their climate-positive claims "are just sentences and slogans that are hardly translated into any quantitative contributions." 

Lamitech's successes are built partly on common-sense measures universal to all manufacturers, partly on some fortunate advantages from their location, and partly on their drive to connect directly with commercial interior designers. 

Much of their story, however, is based on the materials they produce. 
Climate-positive materials 
First, a quick definition of a term being used globally by IKEA, H&M and a growing list of others: 
"Climate Positive."
 
This phrase refers to any process or product that removes and stores more carbon from the atmosphere than is generated or released in its creation or execution. 

Think of it as one step better than "carbon neutral." 

We all learned about photosynthesis in school — the process that trees use to capture CO2 from the atmosphere, store the carbon, and release the oxygen. 

What most people don't know is, fully half of the chemical makeup of wood is captured carbon, which isn't released back into the atmosphere until that wood is burned or decomposes. 

Recent research shows composite wood and wood fiber-based materials sequester more captured carbon than is released in their production and use. 

This means that after harvest, panel production, and conversion into furniture, cabinetry and millwork, these panels are still storing enough carbon to more than offset what is released in all these production steps. 

This is the purest example of a "climate positive" material. Wood is the only material that can tell this story.
A 4x8 ft. sheet of particleboard sequesters at least 40 lbs. of carbon; MDF, 43 lbs. This is about twice the carbon sequestered by the same volume of solid wood because of the density of the fiber in composite wood. 

Compact laminate is denser still because it's produced from several layers of kraft paper. Also referred to as "solid phenolic," compact is a very thick sheet of structural HPL commonly used in furniture and exterior cladding on buildings in Europe and South America. It can sequester 87 lbs. of carbon in a 4x8 ft, half-inch-thick sheet.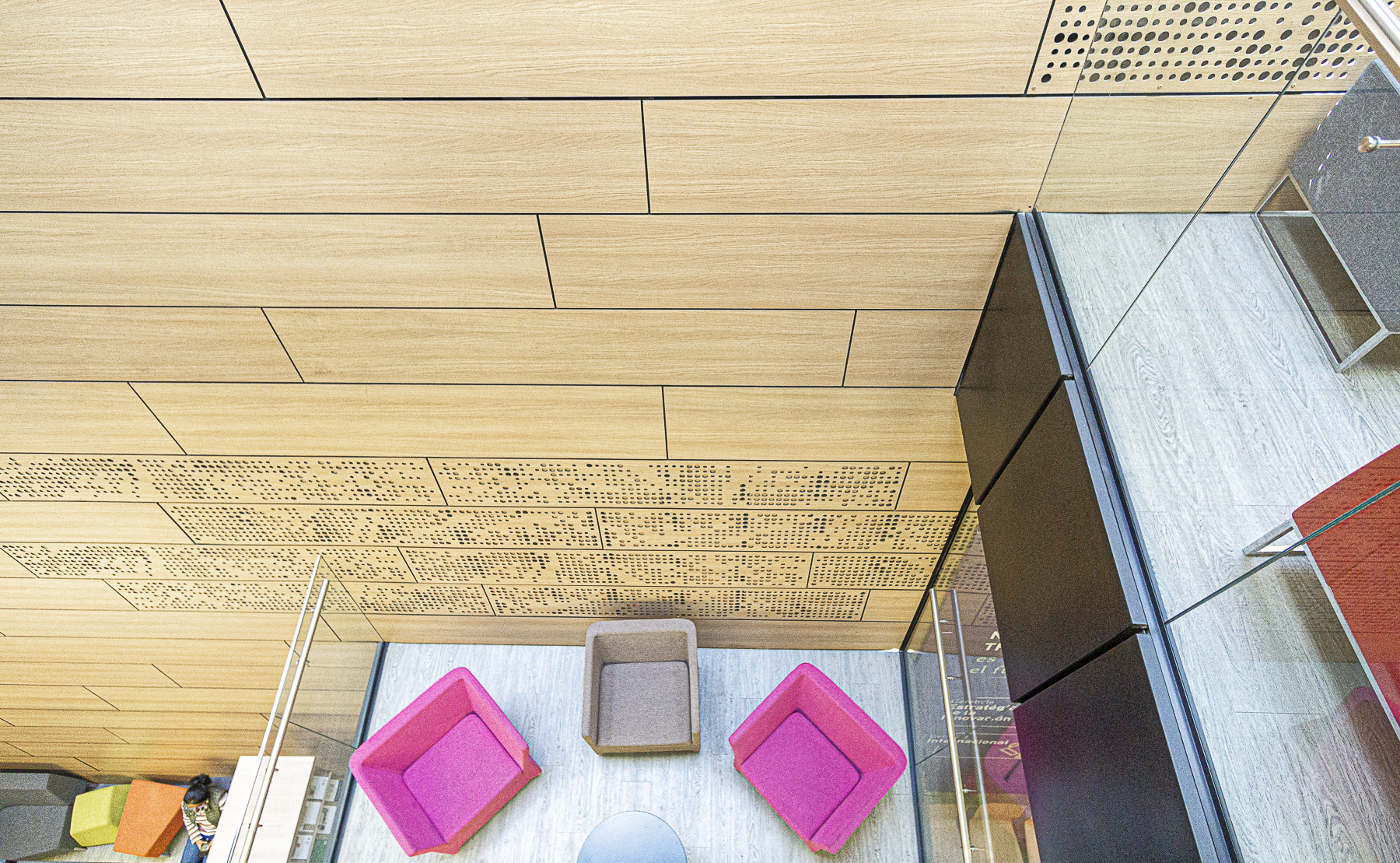 HPL: durability standard 
While compactlaminate's climate-positive story is based on the inherent properties of the material, HPL's contribution is helping extend the use and life of composite wood. 

As in the fashion industry, the take-make-waste model of product design must give way to longer-lasting alternatives. Products that wear out or "ugly out" too quickly are terrible for our environment. 

"There's nothing better for the environment than really durable products made from truly sustainable resources," says Gonzalez. "Certainly, disposable furniture is not a healthy choice. But even more important than durability is working together with furniture manufacturers to make sure designers and architects make the right choices for their applications. 

"This is where we, as an industry, have a great responsibility. We cannot let designers choose products that will fail prematurely, making that hotel furniture or airline counter look terrible."

Catherine Laurence, Lamitech's marketing director, expands on those sentiments. "We know that 'change' is a big part of the design industry," she says. "So, our challenge is to offer HPL designs that are loved, that people will appreciate and want to keep around longer, because this will extend the climate-positive benefits of the decorative panels made with our materials.

"Good design means helping designers understand how to work with our materials, and how to design and specify for durability over the long term." 

While HPL is well-known to North American furniture producers, compact laminates are less so. 

Compact laminates: The next level
Compact laminate is best described as a paper-based alternative to poured-resin solid-surface material. It's homogenous through its thickness, structural enough not to require a substrate for mounting, available in 6mm to 13mm thickness in different sheet sizes, and has a high resistance to impact, moisture, and bacteria. 
It differs significantly from solid surface in that it's warm to the touch, can carry the same surface designs as HPL, and is machined with the same tools used for wood. 

You've seen compact. Because of its durability it's often found in toilet partitions, lab tabletops, keyboard trays, fast-food and outdoor furniture, and bank teller stations, because it's literally bulletproof. 

Outside of North America compact is a favorite for tops in office furniture, conference tables, clinics and hospitals, and residential dining sets. It's also a staple in interior and exterior wall cladding, again because of its durability, workability, and design flexibility. 

"We feel that the North American market is ready to use more compact laminate because it's incredibly durable, and a much more sustainable product than any other solid materials," says Gonzalez. "It's also more economical to purchase, ship, manufacture with, and install." 

Accountable sustainability
Of course, producing truly climate-positive materials is a great story to be able to tell, and is an obvious benefit for designers and manufacturers working with them. For Lamitech, this is only part of the story. 

"All of the papers used in our compact and HPL materials are FSC-certified, which we know helps keep forest ecosystems healthy," says Gonzalez. "And our manufacturing plant in Cartagena is on a very eco-friendly power grid, with over 85 percent of our energy coming from hydro power, with growing input from solar and wind as well." 

Lamitech has also switched to water-based resins for HPL and compact, which is produced on site, reducing VOCs in handling and use and minimizing transport and handling. Their compact laminate has been certified Greenguard Gold. 

"Our printed laminates save thousands of rare and exotic trees from harvest," says Gonzalez, "not to mention literally tons non-renewable resources like marble and granite." 

Some of Lamitech's climate positive initiatives include:
"Big House Project" allows users of their materials to obtain a certificate stating how much carbon a project is sequestering. 
Joining the Design for Health Library for Commercial Designers, originally created with MindClick to help simplify sustainable specification for Marriott's hospitality design teams. It is now being used by a growing list of retail, healthcare, hospitality and other design firms. 
"Designers want to hear about our story," says Gonzalez. "They want to be part of that story and they become part of their story when they use our products."
For more information: www.Lamitech.com.co; www.ClimatePositiveNOW.org. 
About the Material Intelligence project: Material Intelligence organizes educational material exhibits like the Materials Pavilion at NeoCon, creates certified educational content on materials for architects and interior designers, and collaborates with design educators and students to nurture new thinking about materials and materiality. Founder Kenn Busch also covers the major materials and design fairs in Europe for the A&D and manufacturing communities, and organizes the TCM North America Decorative Surfaces Conference. Visit www.MaterialIntelligence.com. Need a refresher on the basics of different furniture materials or a primer for salespeople or new employees? Visit www.MaterialIntelligence.com/all-material-guides.
Editor's Note: Woodworking Network will be conducting a detailed decorative surface intention survey beginning this spring. Please watch your inbox and help us with this important industry research. Kenn Busch will give a keynote address at the Closets Conference & Expo April 26-27 in San Diego, Califorinia.
Have something to say? Share your thoughts with us in the comments below.