Portable, industrial-grade CNC sets up in three minutes
July 11, 2019 | 11:08 am CDT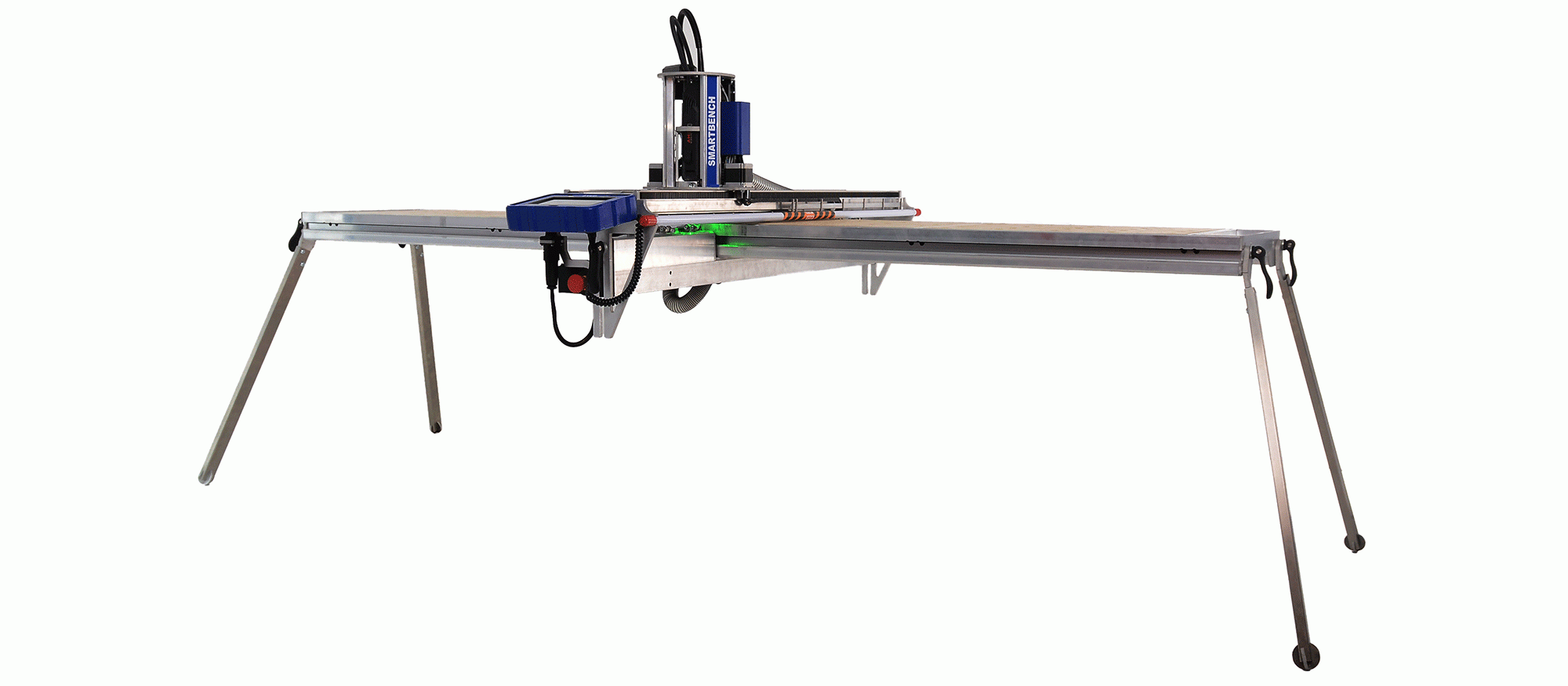 LAS VEGAS - Yeti Tool's new SmartBench - a winner of a 2019 AWFS Visionary Award finalist - is the world's first portable, industrial-grade CNC router. It can also be assembled in as little as three minutes.
The SmartBench features a touchscreen assistant, 3-axis cutting capability, WiFi connectivity, and a light compactable frame that Yeti says can be stored in the tighest of workspaces - including a short wheel based (SWB) van.
Despite its small frame, it's capable of processing up to 2500mm (98.43'') x 1250mm (49.2'') sheets edge to edge. It can process softwood and hardwood lumber up to 150mm thick, timber-based composite panels, composite worksurfaces, corian, polycarbonate, plastic, and aluminum sheets. Yeti guarantees a part accuracy of +/-0.125mm (0.0049'').
Check out a full list of specs here.
It looks like the SmartBench will occupy a similar space in the market to the Shaper Origin, except Yeti's machine allows the operator to step away during a cut.
The Yeti SmartBench is going for around $5,000. It's offered in a choice of three spindles: 110v, 230v, or 230v Precision.
The Visionary Awards recognize creativity and innovation and are evaluated on quality, production impact, practicality, innovation, and user-friendliness. Winners were named at July's AWFS show.
Have something to say? Share your thoughts with us in the comments below.