Jig Simplifies Mortise and Tenon Joinery
September 15, 2015 | 9:44 pm CDT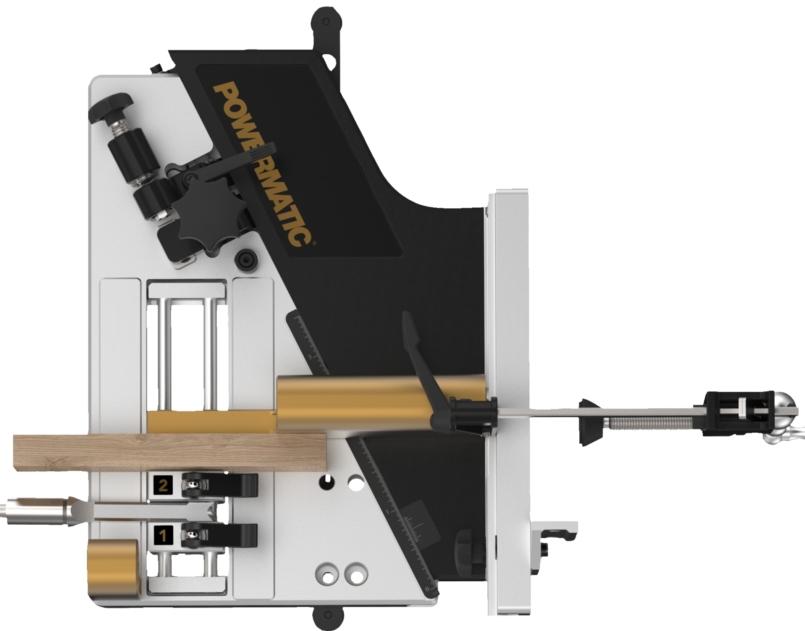 LaVergne, TN – Mortise and tenon joints are a mainstay of woodworking and there are several types of jigs to create this popular joint.  But none of them provide the accuracy and repeatability of the new Powermatic Tenoning Jig. With the unique set up of the Powermatic Tenoning Jig, the guesswork and uncertainty is taken out of the tenon cutting process.
"Our approach is to simplify the entire operation, so woodworkers can achieve professional results quickly and accurately and move on to the next shop project," said Katie Davidson, Powermatic's Product Manager. "This tenoning jig from Powermatic allows woodworkers to bring a new level of precision to their joinery."
Once the jig is secured in the miter slot of the table saw, the fence of the jig will be aligned with the table saw blade to customize the jig for that particular saw. The Powermatic Tenoning Jig fits T-slot dimension ¾"W x 3/8"D.  The jig's guide bar has a leveling screw to eliminate any play in the T-slot.  Then, the jig uses a mortise chisel and wood stock (not included) to configure the setup – eliminating the need to transfer measurements.  Once the jig's set up is complete, subsequent tenons can be cut without repeating it.
Have something to say? Share your thoughts with us in the comments below.