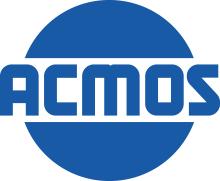 ACMOS traces its commitment to the woodworking industry back to the 1950s, developing lubricants and release agents working closely with OEMs as well as adhesive producers. 
Since then, our product line has grown into a broad range of release agents, lubricants and waxes, glue release, cleaners, as well as grinding coolants that are used throughout the world, in applications such as cabinet making, edge banding, veneering, the production of engineered wood flooring, and many others. 
In addition to our standard products, we can also develop custom solutions for woodworking end users with special performance requirements. We can rely on our extensive know-how working with different woods, resins, and adhesives to develop and test new formulations in our dedicated lab.
Our hands-on technical support approach ensures our customers' success. We work with leading OEMs as well as independent distributors to also support smaller scale woodworking operations and hobbyists alike.