Woodworking Network acquires Veneer Tech's Craftsman's Challenge
November 14, 2018 | 3:18 pm CST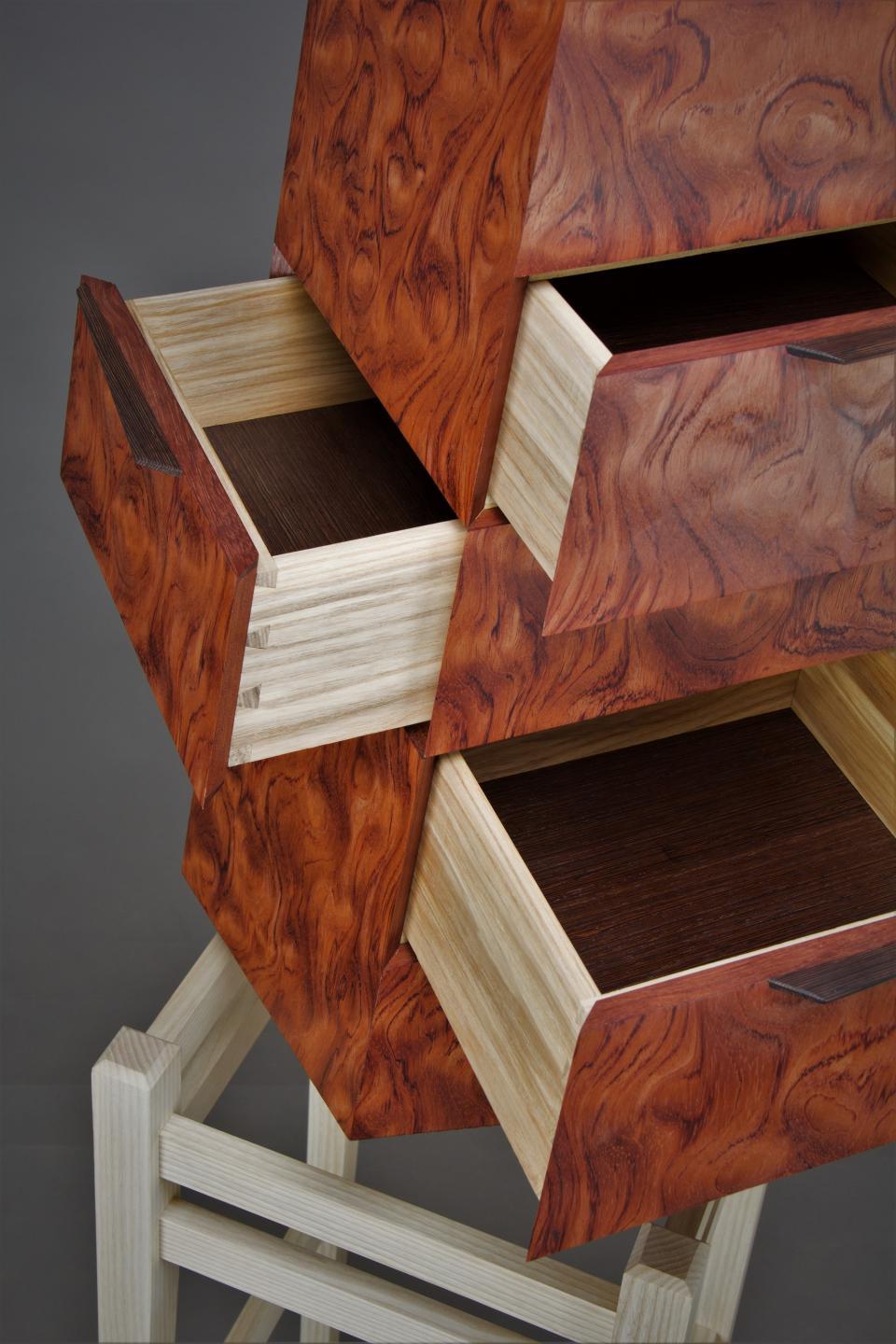 CEDAR RAPIDS, IA -- The Woodworking Network announced that it will assume ownership of the intellectual property related to the Veneer Tech Craftsman's Challenge.
Veneer Technologies Inc. founded the event in 2005 to celebrate the superb craftsmanship in the woodworking industry and to salute the sustainability of veneer use in furniture, case goods, and specialty wood products. The competition rewards designers, craftspeople, students, distributors and sales representatives for excellence in woodworking that features natural veneer and wood applications—regardless of the source of the material.
"We have been the premier media partner with Veneer Tech on this program for 15 years and are now proud to take on the challenges of managing this prestigious competition in the future," said Tim Fixmer, president and CEO of Woodworking Network, noting that it is an ideal fit with the other reader recognition programs offered by the Woodworking Network.
The competition will continue to be named the Veneer Tech Craftsman's Challenge.
"We plan to continue on the path set forth by Veneer Technologies, enhance the program when and if we can, and maintain the focus on the use of veneer as an art form and a sustainable surface for furnishings, cabinetry, millwork, and other specialty products," Fixmer said. Woodworking Network's ownership of the Craftsman's Challenge will also open the door for other companies who wish to sponsor and to participate in the competition.

Throughout the history of the competition, hundreds of designers, fabricators, custom furniture builders, and craftspeople have entered their top work, including the best-known mentors, studio masters, architectural firms and representatives of leading woodworking educational institutions and programs. In addition to cash awards, winners are afforded valuable publicity on their work.

Impartial judges from all reaches of the industry select winning entries that use veneer products in the best way while achieving the entrant's goals. The judging panel will continue to be comprised of a minimum of three judges, two selected from the industry and one from the editorial team of the Woodworking Network.

Competition results are announced at the premier trade show venues, being IWF-Atlanta in even-numbered years and alternating with the AWFS® Fair in Las Vegas. The 2019 winners will be announced at the AWFS show in Las Vegas via a ceremony from the show floor that will be live streamed on the Woodworking Network site for those who cannot attend in person.

Fixmer said further details will be available for the 2019 competition in the coming weeks.
 
Have something to say? Share your thoughts with us in the comments below.