Wood Dr. comments on housing starts and cabinets
August 19, 2019 | 4:44 pm CDT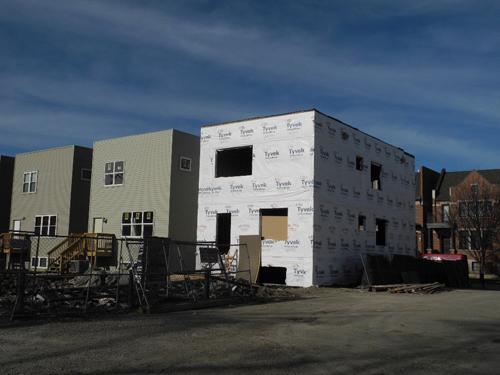 WASHINGTON – U.S. housing starts declined 4 percent in July with a large decline in construction of multi-family housing units, according to published reports. Housing starts fell to a seasonally adjusted annual rate of 1.191 million and the pace for June was revised downward, according to Department of Commerce.
"Not only was there a drop of 4 percent in July, but there was an additional drop of 1 percent in June from the reported drop a month ago," said Gene Wengert, the Wood Doctor.
"The supposed good news of more building permits issued, and lower mortgage interest, does not look too positive because of the land and labor shortages on home construction (typically much labor was provided by immigrants) plus the continued rise in the price of southern pine construction lumber.
"These issues mean fewer lower cost homes, including "starter homes" for younger people, as well as fewer cabinets and flooring for all prices of housing."  
Wengert pointed out that the recent tariffs and Commerce Department actions against low cost Chinese cabinets will mean higher cabinet and wood flooring costs.
"(That is) good news for our cabinet industry, especially if hardwood lumber prices remain low," he said. "Yet hardwood sawmills are being stressed by low lumber prices primarily due to lack of export opportunities (about one-quarter of hardwood lumber was exported) due to retaliatory tariffs.
"Any increase in hardwood lumber prices in the future (a likely event indeed) will put cost pressure on the cabinet industry, likely meaning more composite wood products being used instead of solid wood.
"It was indeed surprising at the recent AWFS show in Las Vegas to see so many sophisticated machines that could produce composite doors that, when finished, looked as good as wood, performed as well or better, and cost less.
Wengert's comments will be amplified in Lancaster, Pennsylvania, where he will deliver the keynote speech to open day two of Wood Pro Expo. Wengert's presentation, free to all WPE attendees and exhibitors, is scheduled for 8 to 9 a.m. Friday, October 18.
Wengert said he will present the latest business impacts of  many of the topics he covers in his practical and popular FDMC advice column, including wood economic conditions and employee issues. He also plans to reserve time to field questions from the audience on technical challenges they encounter with their lumber and panel resources. See https://www.woodworkingnetwork.com/events/wood-pro-expo-lancaster.
Have something to say? Share your thoughts with us in the comments below.