Wood Components Group Sets New Board
September 28, 2015 | 8:25 am CDT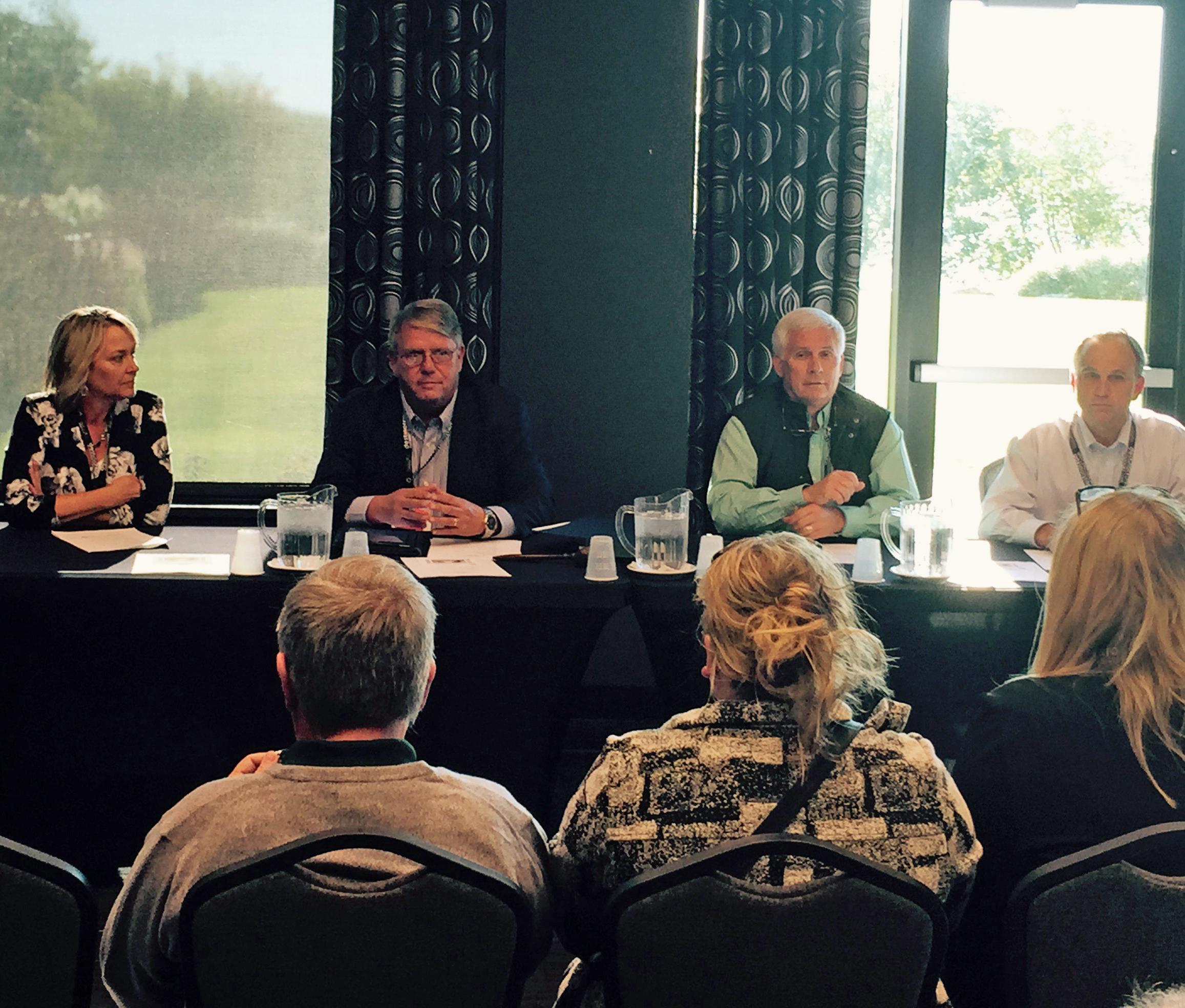 LINDSTROM, MN - At its annual fall  meeting, the Wood Component Manufacturers Association announced its slate of officers for the new term. The WCMA Fall Conference and Plant Tour Event was held September 20-22 in Sherbrooke, QC.
Sid Anderson of Anderson Wood Products takes over as the woodworking association's new president. Anderson replaces Paul Dow, Yoder Lumber Co., who moves to the position of Immediate Past President. Joining Anderson and Yoder on the Executive Committee are Steve Mashl, Valley Custom Door, as vice president and Steve Gerber, Gerber Wood Products, as treasurer.
Rhonda Kendrick of Kendrick Forest Products was also elected to the Board of Directors for a three-year term. She joins: Barry Freiburger,  George Guenzler & Sons Inc.; Leon Osborne, Osborne Wood Products; Mike Schulke, Tigerton Lumber Co.;  and Jeremy Rentschler, Indiana Dimension Inc.  Steve Waltman,  Stiles Machinery, is the Ex-Officio Technology Partner.
Led by Amy Snell, executive director, the WCMA represents U.S. and Canadian manufacturers of dimension lumber and wood component products for a variety of industries, including cabinetry, furniture, architectural millwork, closets, flooring, staircases, building materials, and decorative/specialty wood products.  For information visit wcma.com or contact [email protected].
Click here to view the 2015-2016 WCMA Wood Components Buyer's Guide.
Have something to say? Share your thoughts with us in the comments below.