WMIA honors past with Hall of Honor, celebrates future
By Dave Rakauskas
July 20, 2018 | 4:39 pm CDT
David Rakauskas, WMIA Chairman of the Board
As you may be aware, 2018 marks WMIA's 40th anniversary. That is, the 40th anniversary of the Woodworking Machinery Importers Association (WMIA), which merged with the Woodworking Machinery Distributors Association (WMDA) to form the Woodworking Machinery Industry Association in the late 1990s. That is an impressive milestone, and one worth celebrating.
In WMIA's history, as well as the history of its predecessor organizations, there have been a large number of individuals who have provided leadership and vision through the years. Some of these individuals have been recognized previously while others might not have been, so to honor those who have made outstanding contributions to the Association and/or have had a profound effect on the woodworking machinery industry, WMIA's Board of Directors created the Hall of Honor.
To be considered eligible for nomination to the Hall of Honor, prospective candidates must have spent a minimum of 15 years working in the industry. Nominees may be retired, deceased, or currently working in the industry. They must have made significant contributions to WMIA, the industry, and/or the community in which the industry operates. They could be WMIA members (or former members) or individuals within the industry who were ineligible or unable to join.
During the recent Woodworking Industry Conference (WIC) in Maui, 29 individuals, including WMIA's founders as well as early leaders of both WMIA and WMDA, were inducted into the Hall of Honor. All inductees will receive a commemorative plaque and their names will kept on a perpetual plaque at WMIA's headquarters office.
While the Board and the staff are committed to ensuring WMIA is a strong, vibrant association into the future, it is important to honor those who came before us and helped lead us to this point.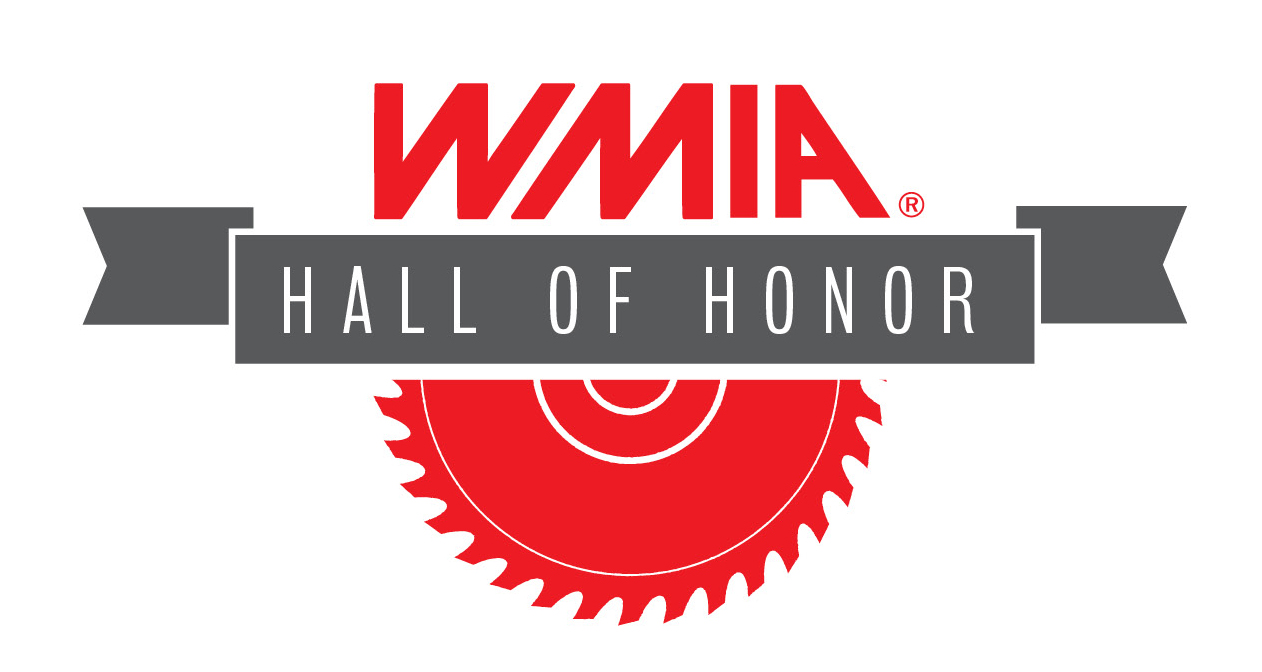 The first class of honorees included:
WMIA Founders:
Edwin Bass
Richard Byrnes, Sr. (WMIA President, 1978-1982)
Alvin Corenblum
Roger Criau (WMIA President, 1982-1984)
Edward Joel
Peter Kleinschmidt (WMIA President, 1986-1988)
Bert Lewyn
WMIA Presidents:
Robert Perez (1984-1986)
Ingrid Volk (1988-1990)
George Force (1990-1993)
John Derda (1993-1995)
Richard Bass (1995-1997)
Riccardo Azzoni (1997-1999)
Rand Robinson (1999-2001)
Heinz Schmidt (2001-2003)
Scott Twichell (2003-2005)
Giordano Checchi (2005-2007)
Tom Reisert (2007-2009)
David Rothwell (2009-2011)
WMDA Members/Leaders:
Ray Boshco, WMDA Charter Member
R. Franklin Brown, Jr., WMDA Executive Vice President
William "Bill" Cowan, WMDA Charter Member
Robert "Bob" Garrison, WMDA Charter Member
Kathleen Byrnes Jarrett, WMDA President (1987-1989)
W.A. "Bill" Lambert, WMDA Charter Member
Cliff Mueller, WMDA Charter Member
R.E. "Dick" Norment, WMDA Charter Member
Jim Scarlett, WMDA President and Longtime Volunteer
Wally Scarlett, WMDA Charter Member
Have something to say? Share your thoughts with us in the comments below.