Milwaukee Tool's subsidiary, Empire Level, is celebrated for its commitment to growth
September 1, 2017 | 10:34 pm CDT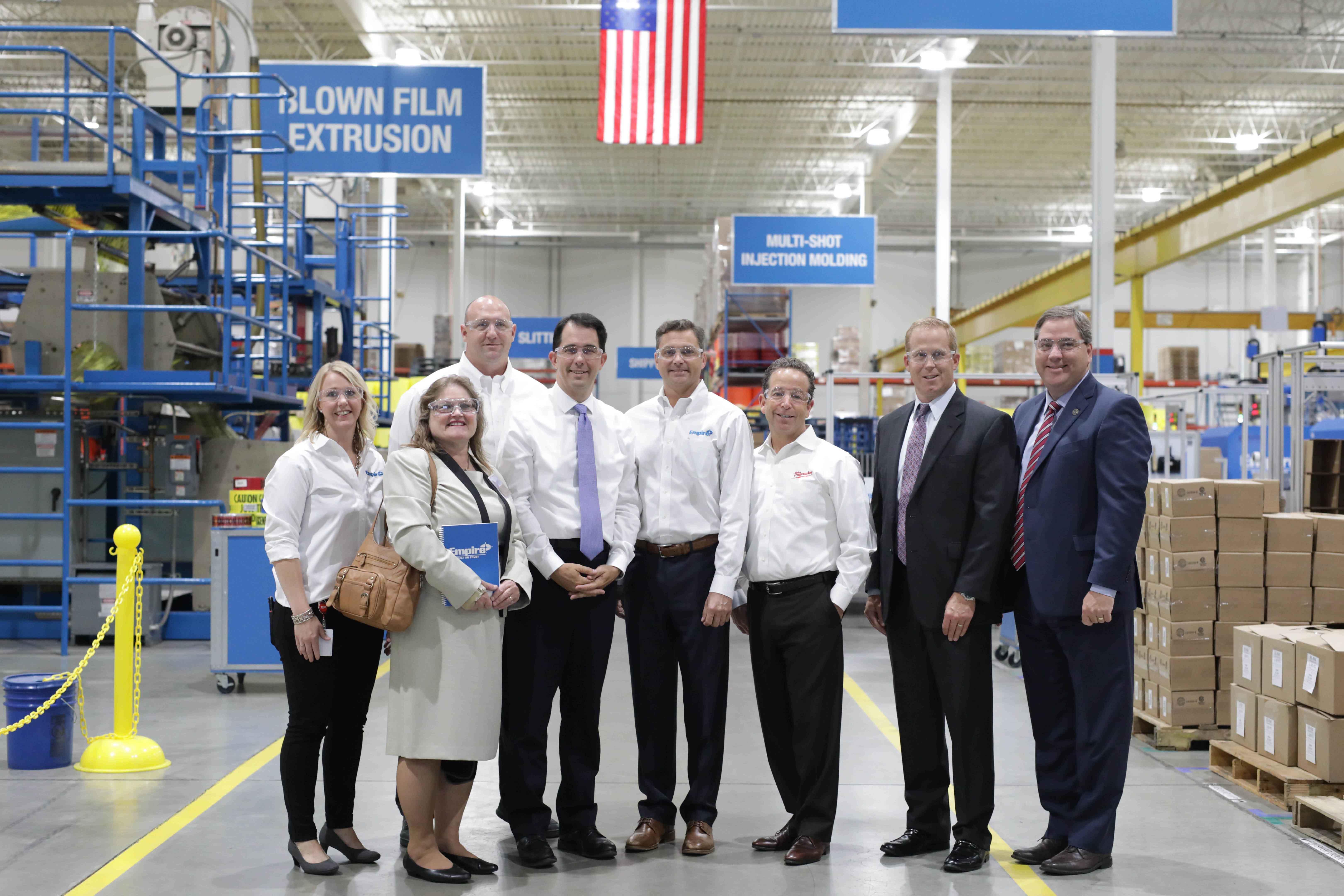 MUKWONAGO, Wis. - Empire Level (Empire), a division of Milwaukee Tool, celebrated its commitment to manufacturing growth in Wisconsin with the state governor and local officials. Through partnerships with Milwaukee Tool, the Wisconsin Economic Development Corporation (WEDC), Milwaukee 7, and local governments, Empire has driven growth and job creation within the state.
With products sold in more than 50 countries, Empire was founded in 1919 and is a manufacturer of precision layout tools having introduced the Monovial, the Torpedo Level, and the Magnetic Level. Since acquiring the company in 2014, Milwaukee Tool has invested $16 million to Empire which supported plant upgrades, over 150 new products, and more than 80 incremental hires.
"Empire Level and Milwaukee Tool have shown an outstanding commitment to growth and creating new manufacturing jobs right here in Wisconsin," said Governor Scott Walker. "The commitment shown by companies like Milwaukee Tool and Empire is a major reason why Wisconsin will continue to lead the way in manufacturing and worker training."
In February 2016, WEDC awarded $18 million in enterprise zone tax credits to support expansion efforts by Milwaukee Tool. The credits are tied to job retention, job creation, and capital investment.
"The Home Depot, the world's largest home improvement specialty retailer, recognizes Empire as the fastest-growing and largest U.S. manufacturer of levels," said Steve Richman, Milwaukee Tool group president. "Our strategic partnership has delivered tremendous growth which is focused on developing innovative solutions for our users and The Home Depot customers. The investments we've made in people, training, plant upgrades, and quality processes at Empire will allow us to continue delivering on this partnership."
Have something to say? Share your thoughts with us in the comments below.