Wellborn introduces new modernistic line at KBIS
January 9, 2017 | 2:53 pm CST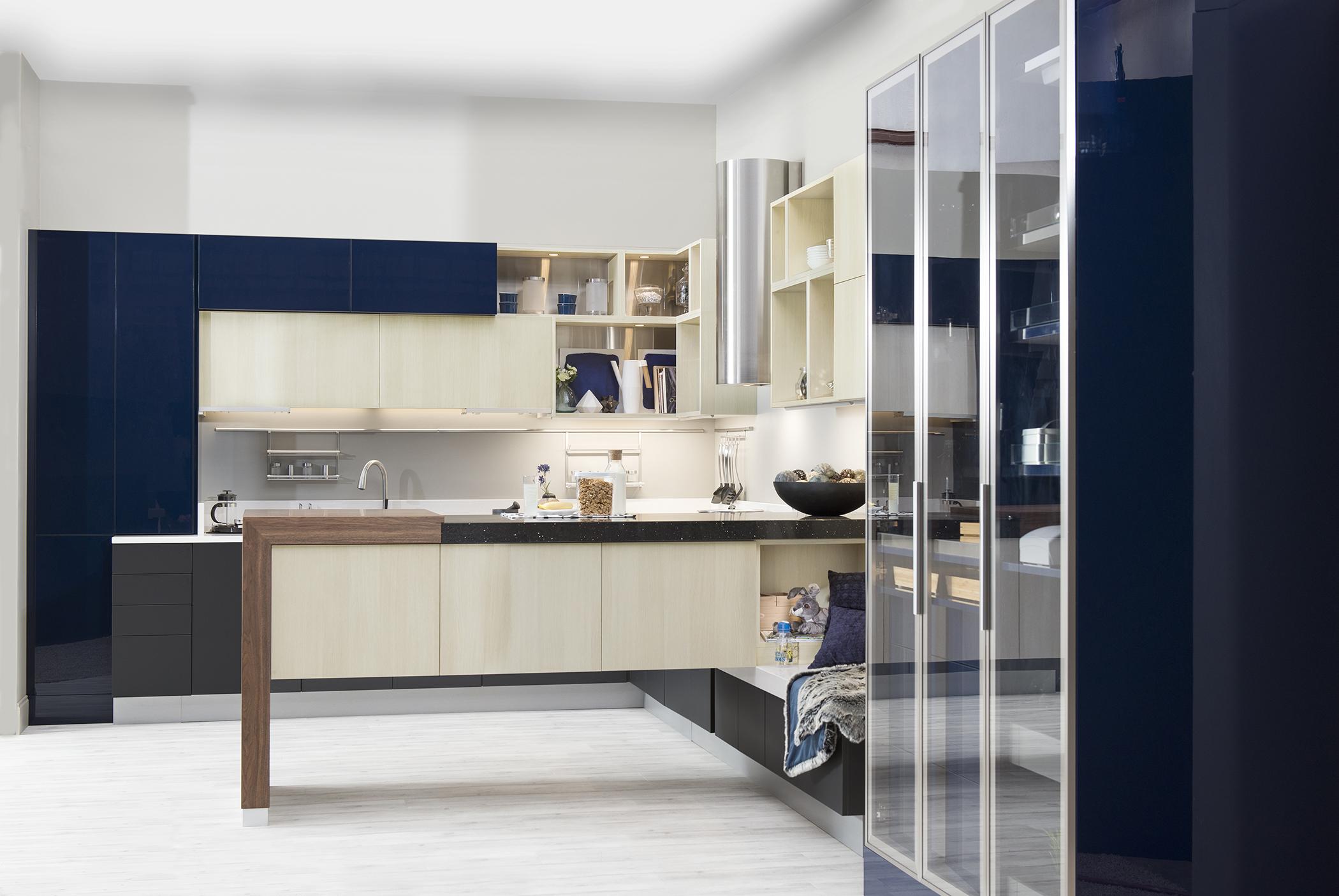 ASHLAND, Ala. -- Wellborn Cabinet Inc. is introducing a new modern design at KBIS 2017. The Aspire Cabinetry features clean lines, crisp edges, and coordinating colors to provide a modern look.
Aspire Cabinetry is the new full access frameless line by Wellborn Cabinet set to launch in the first quarter of 2017. Aspire Cabinetry is intended to add the finishing touches to a large group of new designs currently available with Wellborn Cabinet.
This modernistic line has parallels in design between the top upper cabinets and the wooden section of the peninsula, each cascading from top to bottom.
One color or material in the design is not allowed to dominate the other. The continuous line across the top of the cabinetry corresponds with the stainless-steel bar running laterally along the way.
With the entire kitchen outfitted with the touch-to-open technology and deep storage pullout drawers to provide ample storage, this kitchen was designed for the chef in mind. The Midtown Gloss Marine provides a polished tone to the soft Arcadia Cotton Pine while the Midtown Matte Graphite grounds the design. See http://www.wellborn.com.
Have something to say? Share your thoughts with us in the comments below.