Verdict is in: China dumped subsidized plywood, injuring U.S. mills, ITC rules
December 1, 2017 | 12:20 pm CST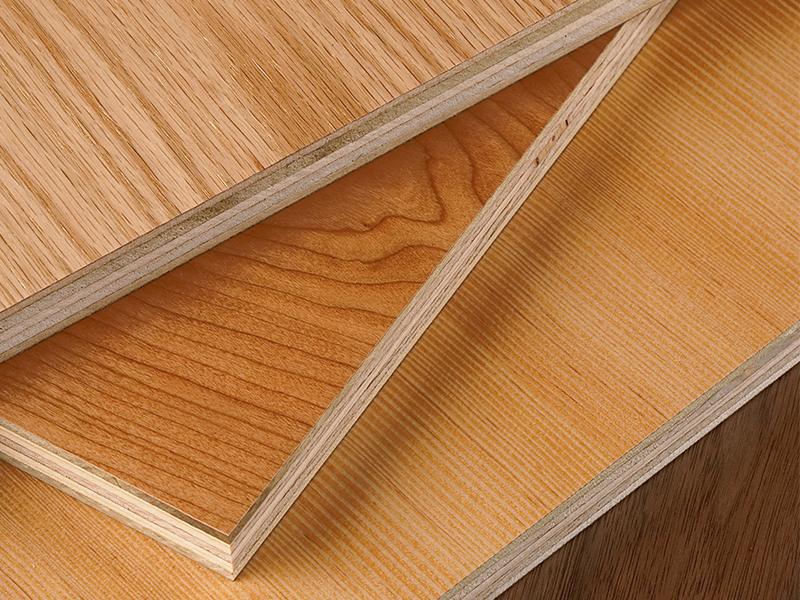 Photo By Columbia Forest Products
WASHINGTON, D.C. – The International Trade Commission (ITC) issued its final determination, activating significant tariffs - nearly 200 percent - on some on imports of Chinese hardwood plywood, voting 4-0 that the domestic industry is materially injured, or threatened with material injury, by reason of these dumped and subsidized imports.
The trade group Coalition for the Fair Trade of Hardwood Plywood, which initiated efforts to get tariffs on Chinese plywood twice before times, commended the unanimous decision by the ITC, as "meaningful relief" for the U.S. hardwood plywood manufacturers. The Coalition says 42 mills have closed many more have had to reduce capacity, with a loss of  52,000 jobs in the U.S., and $2 billion in wages.
---
"Today's decision demonstrates that the U.S. Government will not tolerate unfair trade practices and will support American manufacturing and workers," said Kip Howlett, president of the Hardwood Plywood Veneer Association. "This puts American interests first by standing up to the illegal imports of Chinese hardwood plywood."
Less exuberant are furniture and kitchen cabinet makers that favor the less expensive plywood from China, including members of  Kitchen Cabinet Manufacturers Association (KCMA), and other buyers who have lobbied against the ITC decision, which will lead to high tariffs.
KCMA and other members of American Alliance for Hardwood Plywood
- mostly distributors of Chinese plywood - expressed shock at the punitive tariffs that were not disclosed until President Trump returned from his recent trip to Asia following meetings with China's President Xi. 
"These rates are based purely on politics, not on any type of marketplace reality," said AAHP Chairman Greg Simon. "Hundreds of thousands of American workers will pay the price in lost jobs.  Industries including the kitchen cabinet, recreational vehicle, window and door, furniture, homebuilding and flooring industries all utilize the Chinese hardwood plywood because it is distinctly different from American hardwood plywood."
Resellers of Chinese-manufactured plywood are also affected. Hardwood Distribution, based in Langley, B.C., estimated earlier this year that the proportion of its total sales falling within the scope of this trade case is less than 11 percent of annual revenues, including volume attributable to its U.S.-based R
ugby Architectural Building Products, acquired in 2016
.
The ITC's vote followed are the product of years of effort by domestic U.S. to take action against unfairly traded Chinese imports. In October, the ITC held a hearing on imports of Chinese hardwood plywood and listened to the testimony of numerous U.S. producers, company executives, and members of Congress. The Department of Commerce also made final determinations against Chinese hardwood plywood and set an anti-dumping duty of 183.6 percent, as well as countervailing duties ranging up to 194.9 percent.
In addition to the testimony provided at the ITC, the Coalition received a letter of support from more than 40 members of Congress - led by U.S. Sens. Ron Wyden (D-OR) and Shelley Moore Capito (R-WV) and Reps. Greg Walden (R-OR) and Pete DeFazio (D-OR) - urging the ITC to issue meaningful relief for the U.S. industry. The letter of support recognized the ways in which the U.S. industry has been harmed by illegal trade practices, forcing many producers to operate at less than 50 percent capacity. Imports of Chinese hardwood plywood increased 22 percent from 2014 to 2016, and another 26 percent in the first half of 2017.
The antidumping and countervailing duty cases were filed on behalf of the
Coalition for Fair Trade of Hardwood Plywood
, a group of six producers and manufacturers that say they are committed to safeguarding the U.S. hardwood plywood industry and its thousands of workers. Members include Columbia Forest Products, Commonwealth Plywood, Murphy Plywood, Roseburg Forest Products, State Industries and
Timber Products Company
. The law firm of Wiley Rein represented the Coalition in the investigations. 
"We greatly appreciate today's affirmative injury determination, which confirms that illegal trade practices from China will not be tolerated," said Tim Brightbill, trade counsel to the coalition. "This vote reflects years of hard work and commitment from coalition members, congressional allies, and partners to address the challenges faced by the U.S. industry." 
Have something to say? Share your thoughts with us in the comments below.