Truckers get mass timber headquarters in Washington DC
March 19, 2021 | 12:33 pm CDT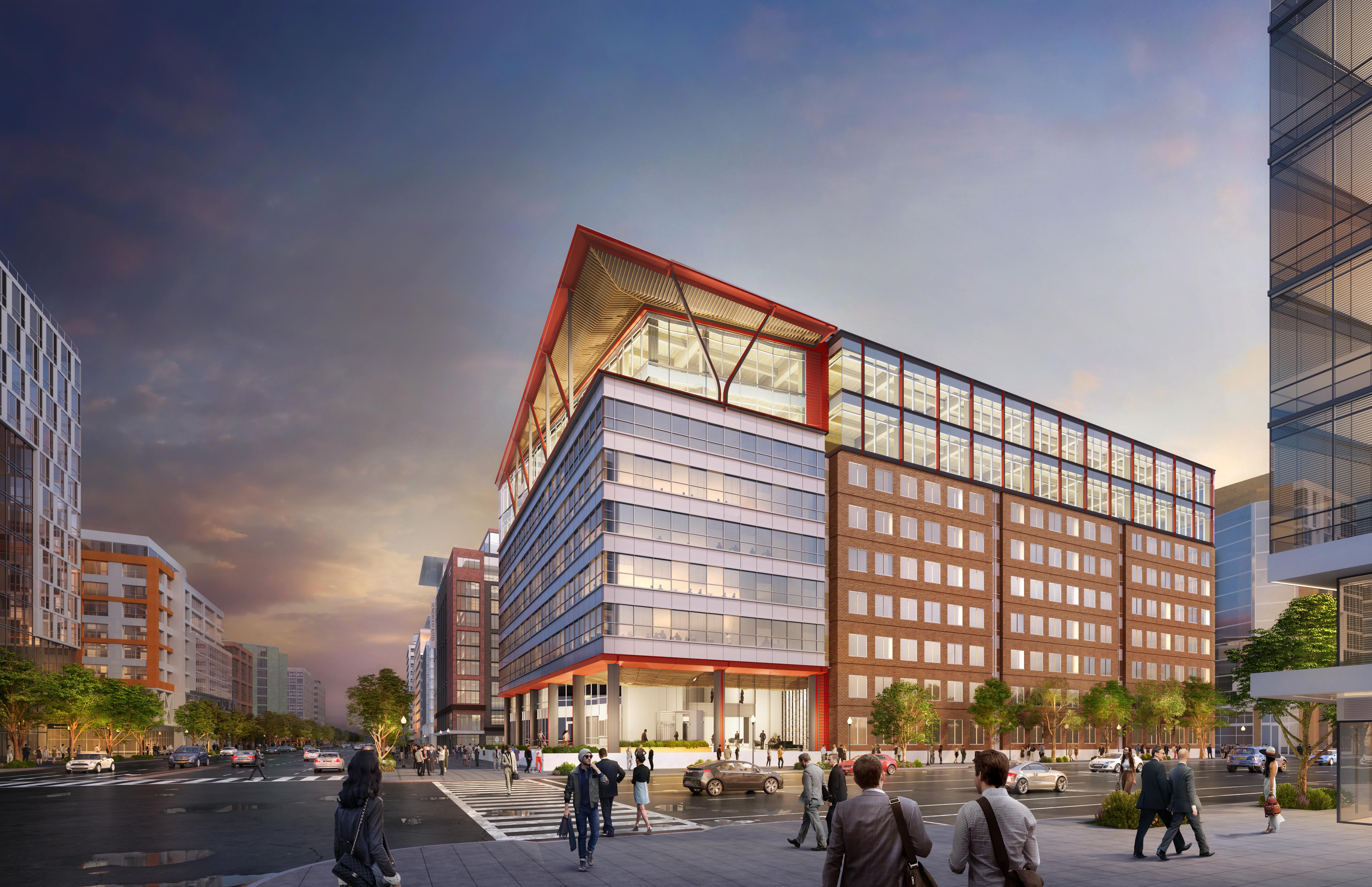 WASHINGTON D.C. - Washington D.C.'s first commercial office building made of mass timber will be leased to the nation's largest trucking association.
Commissioned by Columbia Property Trust and designed by architecture firm Hickok Cole, the project will add 105,000 square feet and two new floors to an existing seven-story office building at 80 M Street. The American Trucking Association has leased 60,000 square feet of the space for its new headquarters.
The 80 M Street project will become the first commercial office building in DC to feature mass timber construction. The expansion will feature 16-foot ceiling heights, 12-foot-high windows, exposed ceilings, polished concrete floors, and nearly 4,000 square feet of outdoor amenity space atop the building.
Cross-laminated timber giant Katerra will provide and install all of the glulam and CLT needed for the project. The building will use nearly 1,400 tons of mass timber.
Construction should finish in 2022.
"New innovations in glue, nail and cross lamination products mean that timber can now be used in 'heavy' applications, resulting in shorter construction schedules, while providing safer and cleaner environments on site," says architecture firm Hickok Cole.
"Timber can also be easily prefabricated into panel or structural columns, which further condenses construction timelines and minimizes labor costs. Wood has a much higher strength-to-weight ratio than concrete or steel, and when detailed properly, actually performs better in fire testing. Furthermore, mass timber buildings have far greater thermal efficiency, which allows for major energy savings throughout its lifecycle."
Have something to say? Share your thoughts with us in the comments below.