Trade chief Tai to meet with Canada, discuss lumber tariffs
May 17, 2021 | 10:25 am CDT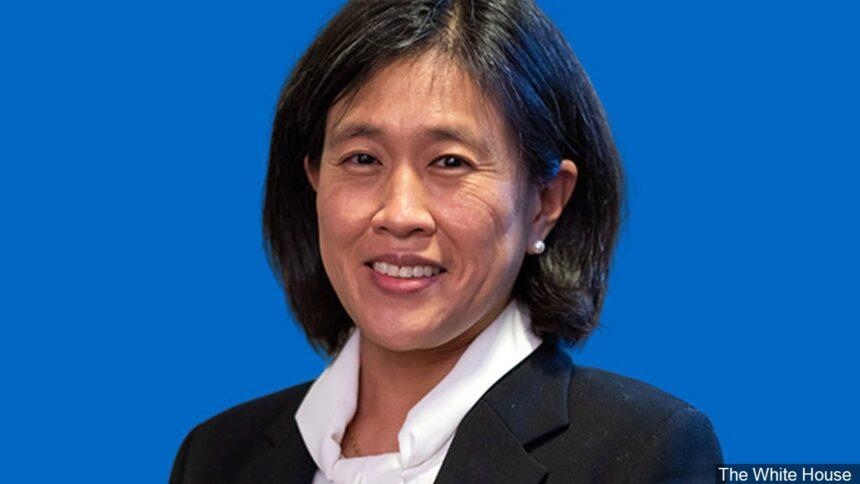 WASHINGTON - U.S. Trade Representative Katherine Tai will meet with Canada and Mexico at this week's USMCA Free Trade Council to discuss progress on the new North American trade agreement. 
Tai will bring up the issue of lumber tariffs.
Tai is under increasing pressure to cut the 9 percent duties on Canadian lumber. Republican lawmakers asked her last week to eliminate the tariffs.
Tai told senators that Canada has not expressed a desire to engage, reports Reuters.
Homebuilders are growing frustrated, says Reuters, as they say the Biden Administration is not committed enough on the issue.
The NAHB met virtually with the White House late last month. The association said progress was made, but that the White House remained non-committal. 
"Affordable housing is an important issue for the White House and NAHB was able to hammer home the fact that the lumber price spike over the past 12 months has added nearly $36,000 to the price of an average new single-family home and $119 more a month to rent a new apartment," says the NAHB.
On the congressional front, NAHB Chairman Chuck Fowke and First Vice Chairman Jerry Konter recently met with congressional leaders to urge lawmakers to take steps to ensure an adequate supply of lumber and other building materials to help stem rising housing costs.
During a Senate hearing on funding for the office of the U.S. trade representative, senators Jerry Moran (R-Kan) and Susan Collins (R-Maine) aired their concerns about rising lumber prices and tariffs on Canadian lumber.
"I agree with my colleagues on the need for there to be a negotiation with Canada to renew the softwood lumber agreement. We've seen lumber prices go sky high. We obviously preferred domestic sources but when domestic sources can't meet the demand, as is the case right now and prices are so high, we desperately need a new agreement to be negotiated so that we are not involved in imposing countervailing and antidumping duties on Canadian softwood lumber imports."
We will see what happens.
Have something to say? Share your thoughts with us in the comments below.