Technology transforms panel processing
November 7, 2022 | 9:36 am CST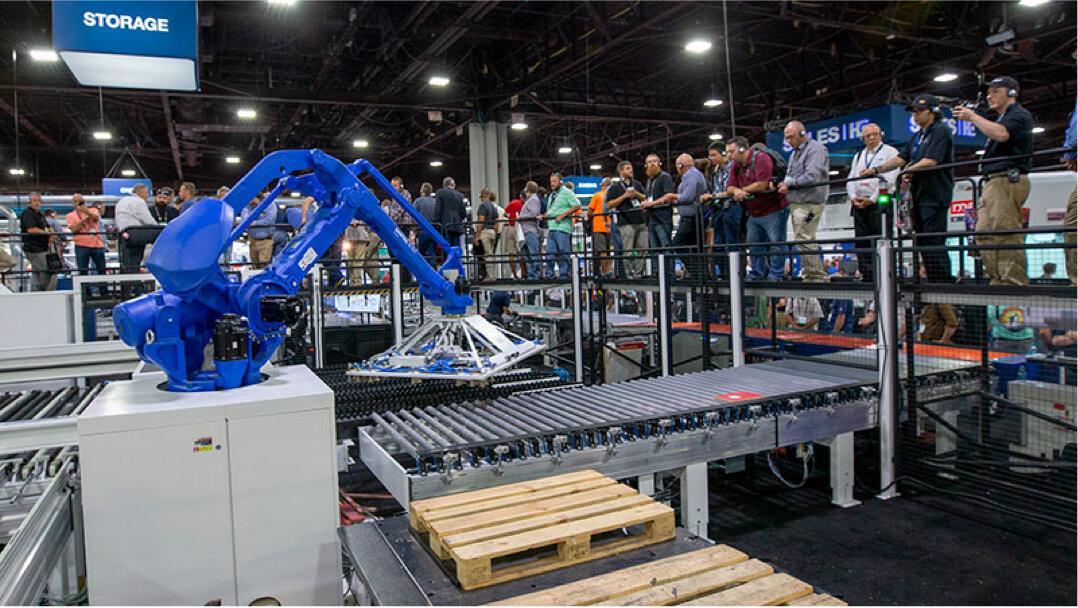 Challenges from the pandemic and supply chain disruptions couldn't stop the pace of new developments in panel processing in 2022.

At all levels of the industry, from small shops to sophisticated factories, technological advances are transforming panel-based manufacturing, which is by far the dominant mode of production in the woodworking industry. Many of these developments were showcased at the International Woodworking Fair in Atlanta, the year's biggest event in the Western Hemisphere. Although some of the advances were announced earlier, IWF was the first real opportunity for many in the industry to see the new technology in action.

Communication over competition
Some of the big players in the woodworking industry have put competition aside to work on a new program to allow all of their machinery to communicate with other machines in a manufacturing environment, even if the machines are not from the same manufacturer.

Dubbed "Woodworking made izy," the initiative initially announced at LIGNA involves seven major producers of woodworking technology: Biesse, Burkle, Homag, IMA Schelling, SCM, Weber and Weinig. The goal is to standardize the interface to connect same and different brands of machinery, and the machines to customers' Manufacturing Execution Systems. This means no individual interfaces need to be programmed and the overall control of the production process is easily put in place.

According to a statement released by the companies, "Woodworking made izy is not about individual success, it is about each company's ability to work for the greater achievement of an efficient ecosystem, whereby they each provide skills and know-how, from technical engineering to marketing, interacting for the very first time in an interconnected system for the sheer beauty of offering a solution needed by their customers."

Safety in sliders
While active saw safety systems such as the one pioneered by SawStop have been available for cabinet saws, contractor saws, and jobsite saws for some time, only recently have similar systems been introduced for professional production sliding-table panel saws.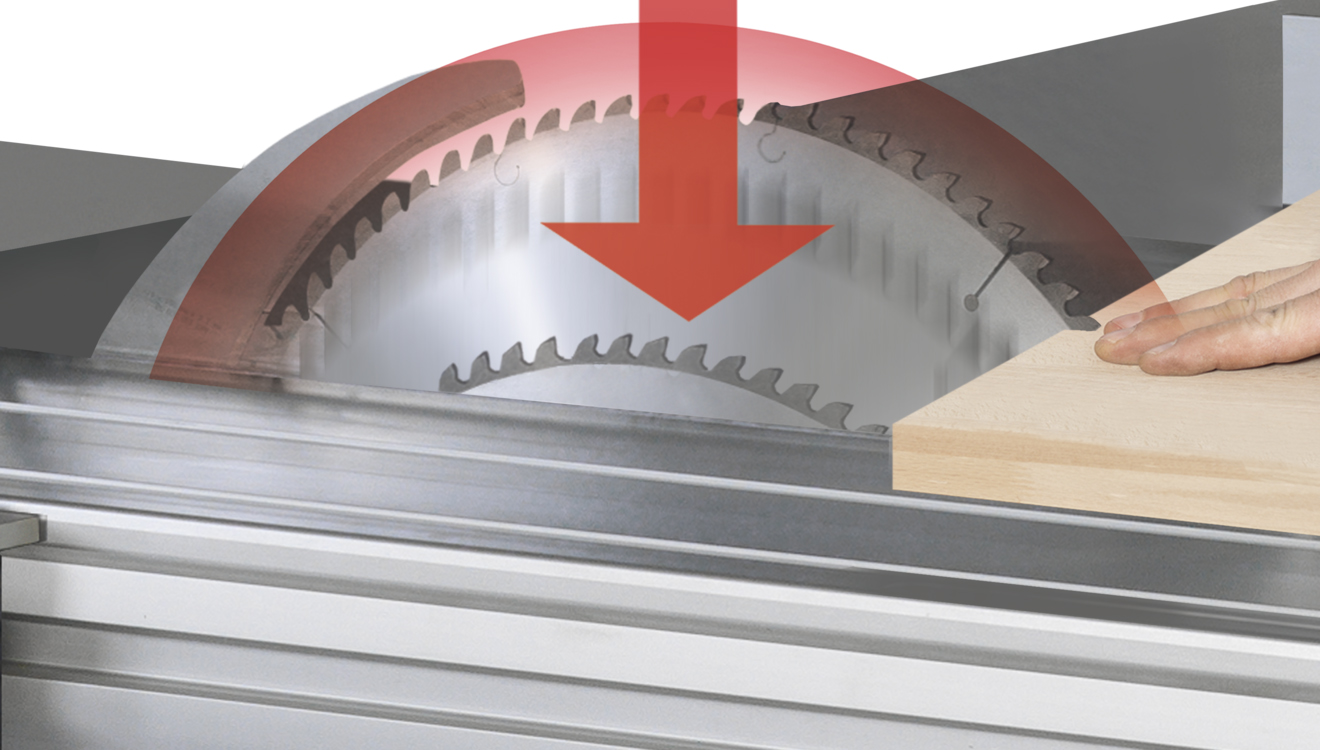 Felder Group USA won a Challengers Award for its PCS (Preventative Contact System), which is a saw safety technology for industrial saws to keep operators safe. Movement detected within a certain threshold triggers a safety mechanism that quickly lowers the sawblade below the saw table before the blade touches any flesh.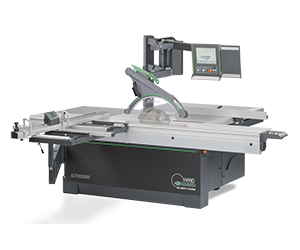 Altendorf Group says its unique Hand Guard early saw optical safety system features two cameras to prevent accidents before they happen. It works with all materials including solid wood (even damp wood), non-ferrous materials and plastics, and detects even when the operator is using gloves. It is also suitable for higher feed speeds or faster hand movements due to its early detection capability.

Edging advances
Equipment to apply edgebanding to panels in manufacturing operations continues to become more sophisticated and reliable, even in challenging applications such as curved components.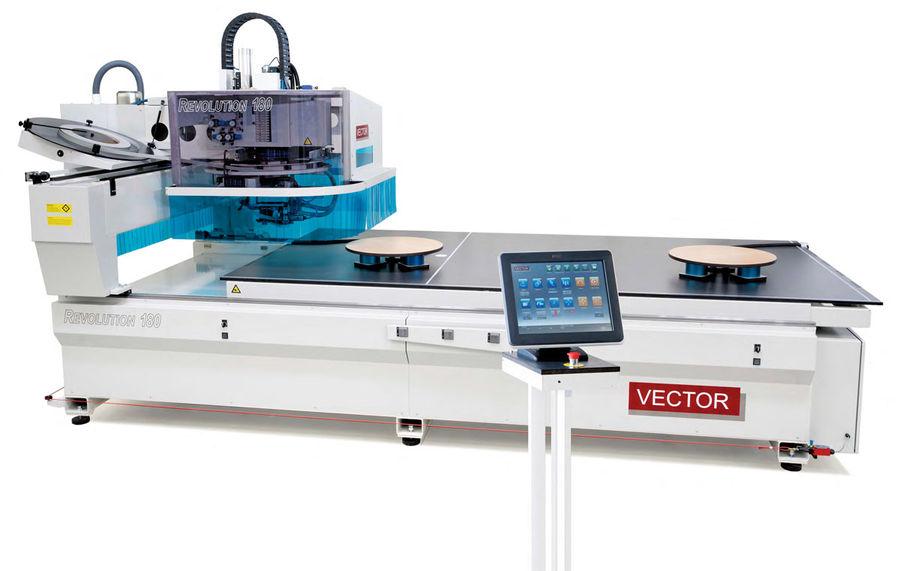 The Vector Revolution 180 from Stiles Machinery allows you to apply edgebanding to shaped components and trims and scrapes simultaneously, allowing manufacturers to leverage the capacity of their existing router. The machine is designed to use simple operating logic and fits easily with traditional manufacturing methods as well as with nested-based manufacturing.


Available from SCM, the Stefani x edgebander features new electronic touch NC-controlled units and can process panels with different protective film thicknesses thanks to the high-tech "Multileaf" glue scraper and the automatic setup of the working units from HMI. The Stefani x edgebander also provides industrial productivity over several daily shifts, with speeds up to 30 m/min and a reduced panel gap of 350mm, the company says.

Robots, material handling
Robots, cobots, and elaborate storage and retrieval systems continue to gain ground in the industry in general and in panel processing in particular.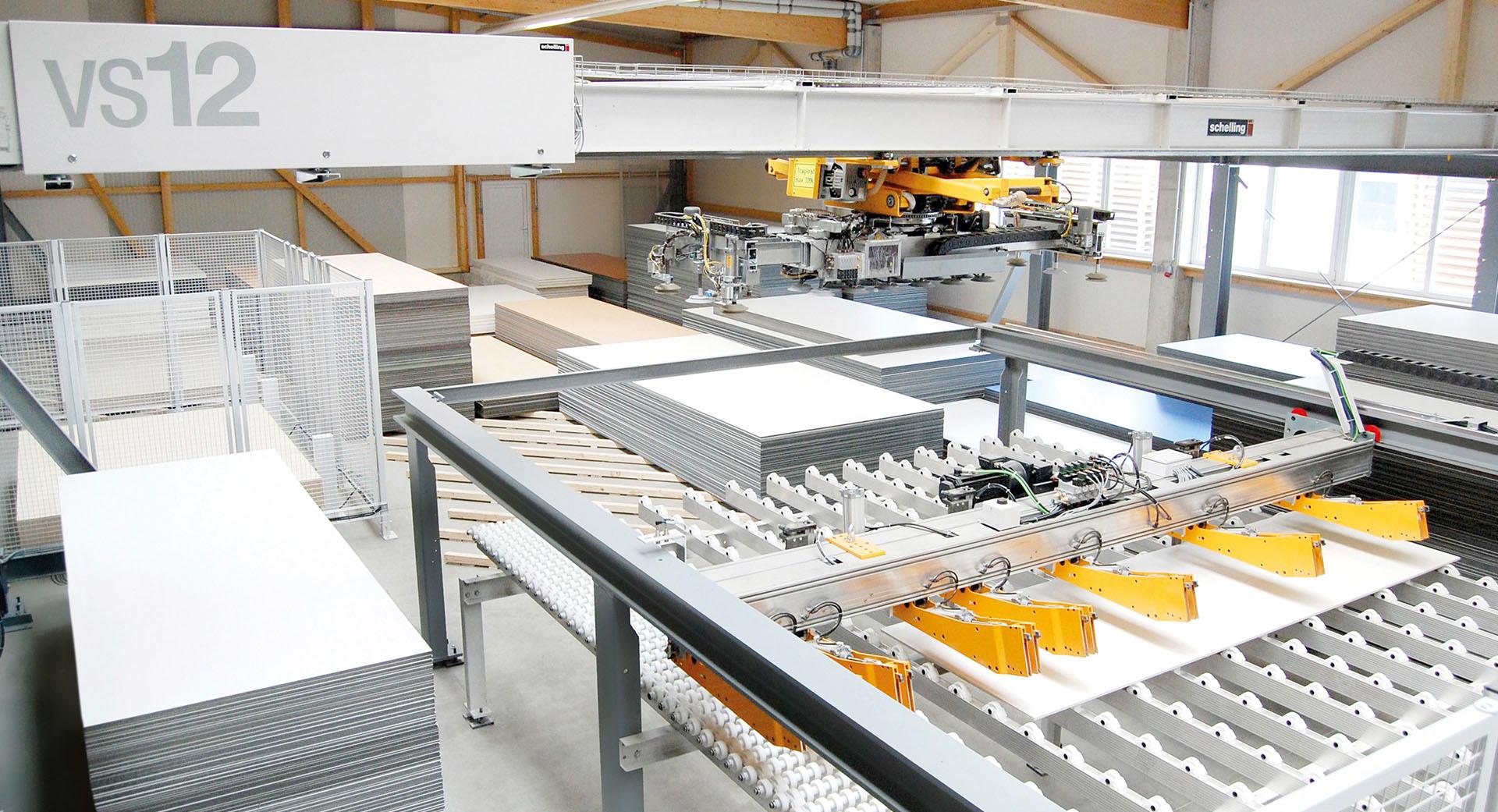 IMA Schelling offers the VS storage and retrieval system, which Schelling says works in areas from 13.1 to 65.6 feet (4 to 20 m) wide and up to 328 feet (100 m) long. It handles stacks up to 78.8 inches (2,000mm) high. Storing, retrieving, repositioning, and dispatching using a trolley that operates quickly, precisely, and economically by a traveling beam and bridge above the board stacks. Board stacks can be homogenous or mixed to accommodate large batch or small job production.

CNC large and small
With CNC routers essential to modern panel processing regardless of the size of the operation, new CNC machines are continually introduced to the market.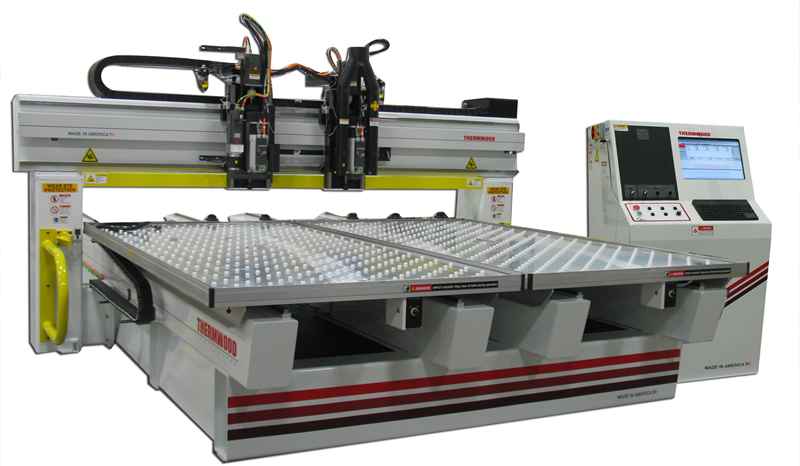 The Thermwood Model 42 is a moving table, fixed gantry, CNC router primarily designed to machine low profile materials such as hardwoods, softwoods, fiberboard (MDF), particleboard, plastics and aluminum. It is available in single-table and dual table configurations with a 12-hp HSD spindle (3,000-24,000 RPM) and a four-position bar-style automatic tool changer.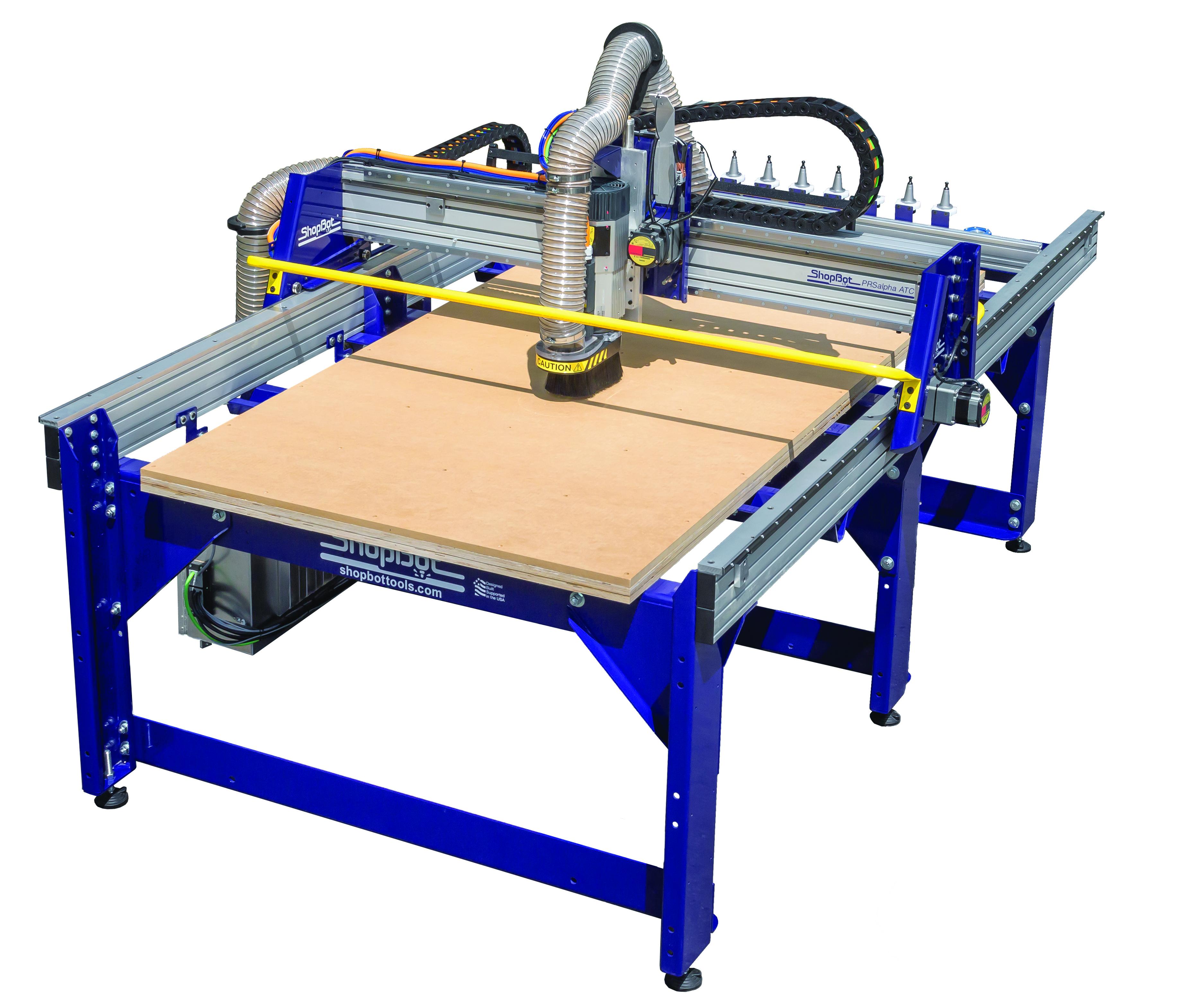 ShopBot's PRSalpha ATC is designed to be an affordable CNC solution that delivers high performance, high volume, speed, and reliable power. It provides full-production performance in the digital fabrication of wood, plastic, aluminum, and other materials, and has the added efficiency of an automatic tool changer.

Better dust collection
Of course, more panel production means more dust generation, and various companies are developing new technology to address the challenge.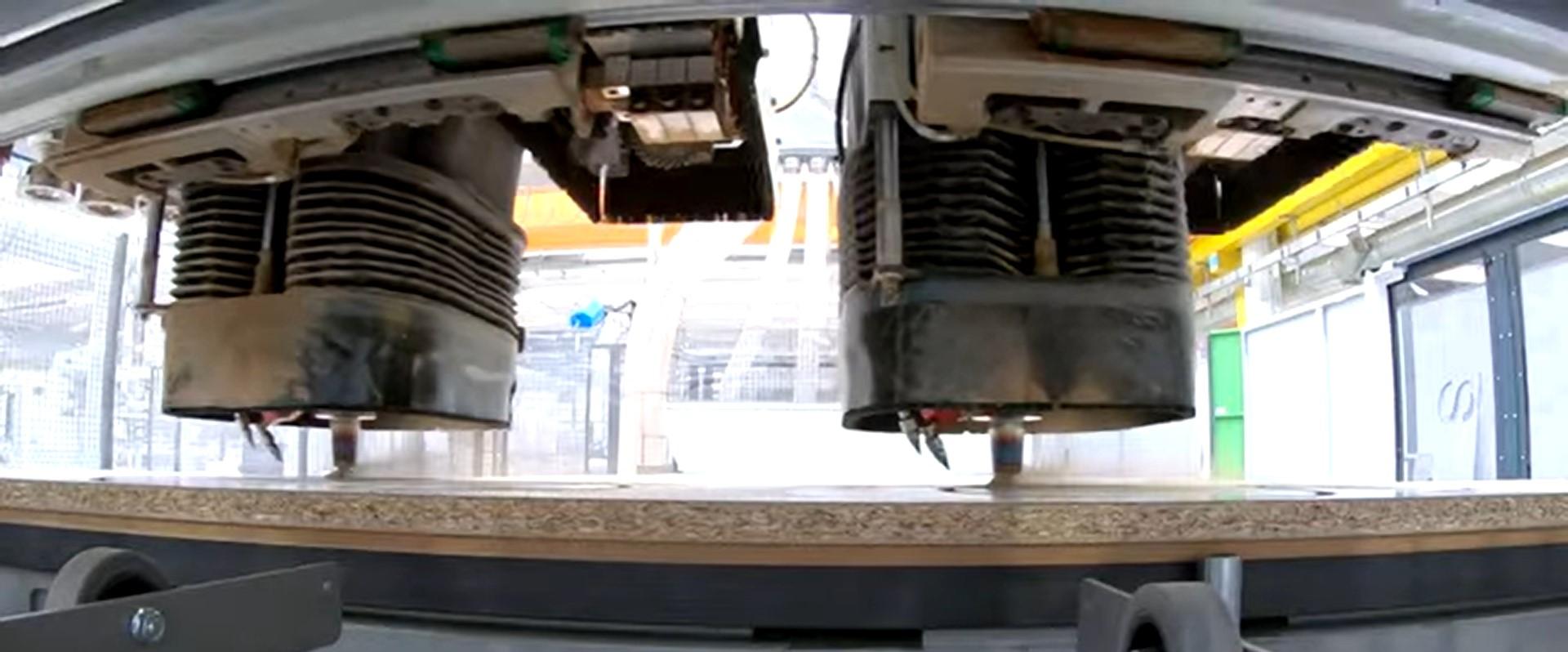 Biesse America offers the T-Jet dust mitigation system, which won a Challengers Award at IWF. Patented by Biesse, the system removes chips and dust during milling operations. The device follows the machine trajectories, ensuring total cleaning of channels and side surfaces in one single movement with effects guaranteed even in the narrowest corners or with changes of direction.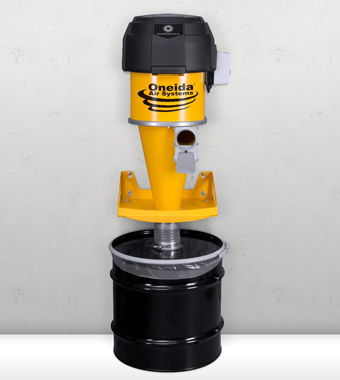 Oneida Air Systems offers the award-winning, USA-made Supercell, a  high-pressure, two-stage dust collector with HEPA filtration and pulse filter cleaner. Ideally suited for up to 5-inch diameter ductwork or vacuum-pressure rated hose, it maintains performance over exceptionally long ducting/hose runs.
Have something to say? Share your thoughts with us in the comments below.