Start-up partners with exhibits manufacturer to launch pop-up office line
January 10, 2021 | 1:23 pm CST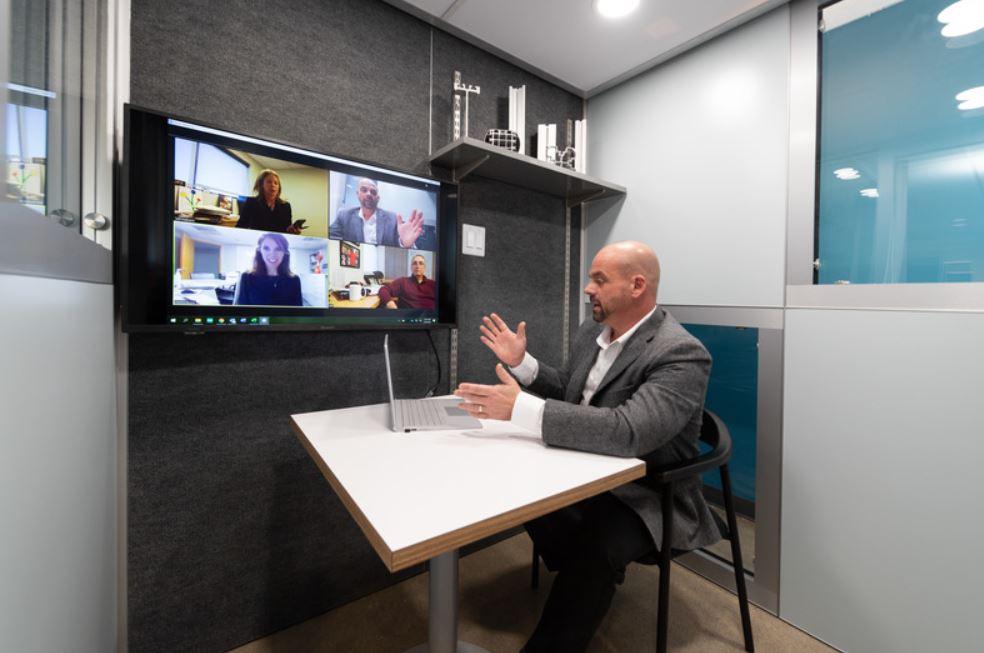 FORT WAYNE, Ind. – YOURspace LLC is rolling out customizable RTA work pods that provide an alternative to converting a room into an office.

YOURspace's workstations address work from home, plus corporate, academic and other settings where an independent workstation or meeting room can be quickly erected without the cost of renovation.

The work pods are being manufactured by Highmark Techsystems, a manufacturer of exhibit systems components, also based in Fort Wayne, Ind. At the core of the pods is an aluminum extrusion system that can be assembled in less than 90 minutes using a tool supplied with the system.




YOURspace pods are offered in two models: the two-sided Flex and the four-sided -sided Hub. Amenities include adjustable desks, shelves, lighting, sound deadening, ventilation and a electrical panel for power access. Customers can choose from more than a dozen panel finishes, as well as whiteboards or push pinboards. Configurations range from 5-feet by 3.5-feet to 11.3-feet by 8.4 feet.
"Now more than ever, organizations and individuals are trying to balance productivity, wellness, and practicality as they work in socially distanced group settings such as corporate offices, schools, or universities as well as in homes and apartments that are ill-equipped for privacy," said David Faust, CEO of YOURspace.

Prices start at about $3,500 for Flex and $6,500 for Hub.
Have something to say? Share your thoughts with us in the comments below.