Six school woodworking programs share $108,000 in grants
October 1, 2022 | 6:04 pm CDT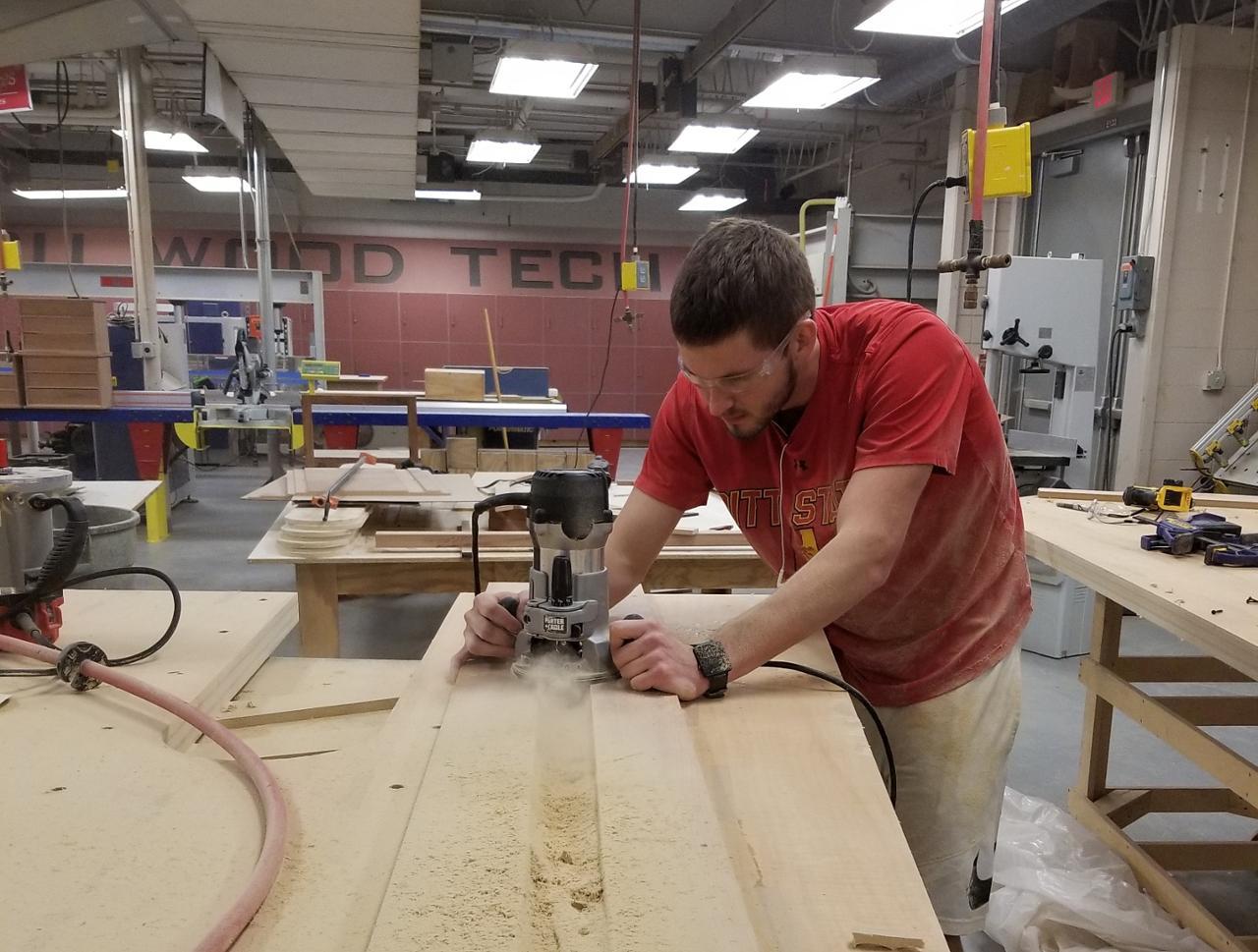 POTOMAC FALLS, Va. -- The Education Foundation of the Architectural Woodwork Institute (AWIEF) awarded $108,000 in grants to six accredited high school and postsecondary woodworking programs, including one in Canada, as part of its new Institutional Grant Program.
The six institutions, which cater to nearly 1,000 students, include Fort Atkinson High School, Fort Atkinson, Wis.; Medina Valley School, Castroville, Texas; Shaker Heights Middle School, Cleveland, Ohio; Madison Area Technical College, Madison, Wis.; Pittsburg State University, Pittsburg, Kan; and Selkirk College, Sudbury, British Columbia. Madison College and Pittsburg State University are EDUcation members of the Woodwork Career Alliance. 
"Four grant winners participated at the $10,000 or below level and two grant recipients — Madison Area Technical College and Pittsburg State University — secured matching funds to boost their eventual grant award well above the $10,000 level," said Doug Hague, AWIEF board member and AWI CEO. "Their matching funds combined with the total AWIEF grant funds deliver an overall industry impact of $181,014.10."
AWIEF's new Institutional Grant Program is made possible by a contribution of $1 million in 2021 from the Quality Certification Corporation (QCC), which merged its Quality Certification Program into AWI that year. That QCC endowment specifies that $100,000 be awarded in institutional grants each year for 10 years.
Have something to say? Share your thoughts with us in the comments below.