September 30, 2022 | 1:37 pm CDT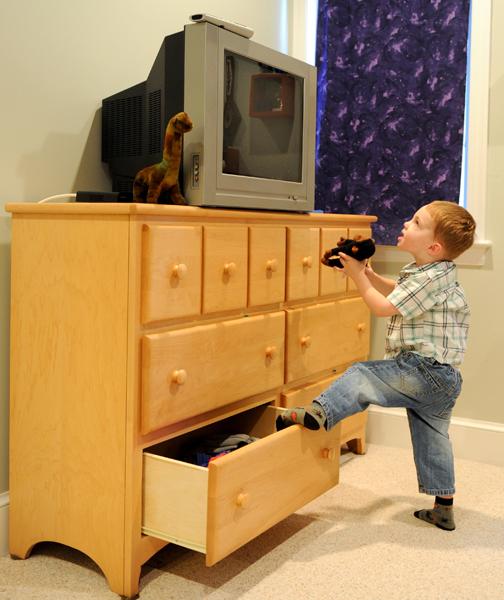 WASHINGTON, D.C. – The U.S. Senate passed an amended version of the STURDY Act by unanimous consent on Thursday, bringing a mandatory furniture stability standard within one final vote of becoming law.
The Senate version of STURDY (S. 3232) – the Stop Tip-overs of Unstable, Risky Dressers on Youth Act – was modified from the original version passed by the House in June 2021. Therefore, the legislation must go back to the House one more time for a final vote.
The House and Senate versions of STURDY both require the U.S. Consumer Product Safety Commission (CPSC) to adopt a mandatory stability standard to help protect children from furniture tip-overs. Both require the industry to use a test weight of 60 pounds, and both require testing that simulates "real world use."
The "real world" testing must account for the impact on stability when a unit is placed on carpet, when all drawers in the unit are full and when the unit is subjected to the "dynamic force" of a child climbing on the unit.
But the original House version would have allowed CPSC to use a fast-track rulemaking process to implement the mandatory standard. With this process in place, the agency was expected to rely heavily on the furniture stability rule it released last year, which it could then implement with little stakeholder input.
This broad license to implement a rule without addressing industry concerns resulted in opposition from the American Home Furnishings Alliance (AHFA) and also resulted in STURDY stalling in the Senate this year as it had done in two previous sessions of Congress. 

The legislation finally advanced to the Senate Commerce Committee in May and to the full Senate this month after AHFA worked with Parents Against Tip-overs, The Consumer Federation of America, Kids in Danger and others to negotiate an amendment to the legislation.
The amendment directs the CPSC to instead adopt ASTM International F2057 – the voluntary furniture stability standard – as the mandatory standard required by STURDY, as long as F2057 is updated to meet all of the performance requirements outlined in STURDY.
"AHFA has long supported a mandatory standard that ensures all manufacturers and importers are adhering to the same safety specifications designed to protect children from potential furniture tip-overs," said AHFA CEO Andy Counts. "The amended STURDY provides the best opportunity to accomplish this goal."
AHFA and the other key stakeholders worked throughout the summer to ensure bi-partisan Senate support for the amended STURDY.
AHFA also spearheaded the necessary updates to F2057, all of which have been approved by the ASTM Furniture Safety Subcommittee and are expected to be published once STURDY clears its final hurdle in the House and is signed by President Biden.
 
Have something to say? Share your thoughts with us in the comments below.