Scherer Lumber Moves to former Andersen Window Plant
July 31, 2013 | 8:47 pm CDT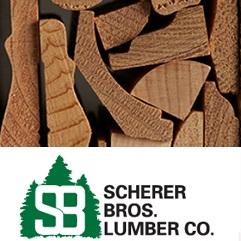 BROOKLYN PARK, MN - Scherer Bros. Lumber Co. will consolidate two Minneapolis-area warehouse and manufacturing operations into a 110,000-square-foot building in Brooklyn Park, MN - a former plant of Andersen Windows.
Scherer Bros., supplies lumber, cabinetry, windows and doors primarily to custom homebuilders, sells internally designed custom closets, kitchen cabinetery from major manufacturers, and windows, doors, moulding and millwork, some produced internally. In mouldings, customized delivery packages separated and labeled by species, size, profile, floor or room.
The 240-employee, family-owned company this year has been "extremely busy" and things are going well, COO Mark Scherer told the Minneapolis Business Journal, with revenue up 25-30% this year, though still below its peak in 2005-2006.
Founded in 1929, Scherer Bros. expanded into numerous wood products and installation supply segments, including windows and doors. In 2001 it constructed a window and door manufacturing facility in Champlin, MN.
Have something to say? Share your thoughts with us in the comments below.