President Biden announces plans to ease housing costs
May 16, 2022 | 9:18 pm CDT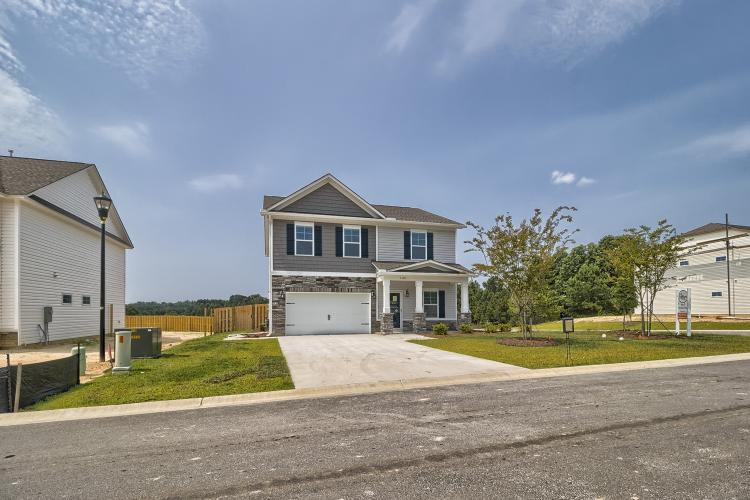 The Biden administration released an action plan Monday, May 16, aimed at boosting the supply of affordable housing despite rising home prices and overall high inflation.
The actions will help close the affordable housing gap and "ease the burden of housing costs," noting that housing prices are a key driver of inflation, according to a White House statement.
CNN reports that the move is the latest step by the administration to show it is working to get a handle on high prices nationwide. US home prices continued to surge higher in February, according to the S&P CoreLogic Case-Shiller US National Home Price Index. Prices rose 19.8% year-over-year in February, an even higher rate than the 19.2% growth seen in January. Meanwhile, rents are up nearly 20% from two years ago, the Index reported.
New policies are meant to leverage existing federal funding to encourage state and local reforms to zoning and land use policies, a senior administration official told reporters, via funding from the bipartisan infrastructure law and the Department of Transportation.
There are also steps to finance or produce more manufactured housing, accessory dwelling units – also known as garage apartments, basement apartments or backyard homes – 2-4 unit properties and smaller multifamily buildings, according to a White House fact sheet.
The administration will also direct supply of affordable housing for owner-occupants, which the second administration official said is aimed at addressing "the growing trend of large institutional investor purchases of single family homes."
And the administration will "work with the private sector to address supply chain challenges and improve building techniques to finish construction in 2022 on the most new homes in any year since 2006," the fact sheet said.
Jerry Konter, chairman of the National Association of Home Builders (NAHB) and a home builder and developer from Savannah, Ga., commended the White House for joining the fight to put the issue of housing affordability in the forefront of the national economic agenda after NAHB had been urging the administration to move on this vital national concern for the past several months. 
"The plan contains many positive elements that would help address a host of affordability challenges and improve financing options, and acknowledges the long-term headwinds, like supply chain bottlenecks and chronic construction labor shortages, repeatedly identified by NAHB members as holding back housing production.  
"We agree with the White House that the key to resolving our nation's housing affordability challenges is to build more homes. NAHB looks forward to working with the Biden administration and Congress to provide a comprehensive long-term solution to the affordability crisis that will enable builders to construct more affordable entry-level housing, raise minority homeownership rates, and shore up the national economy."
Have something to say? Share your thoughts with us in the comments below.