Oregon senators push for Timber Innovation Act
May 29, 2018 | 11:32 am CDT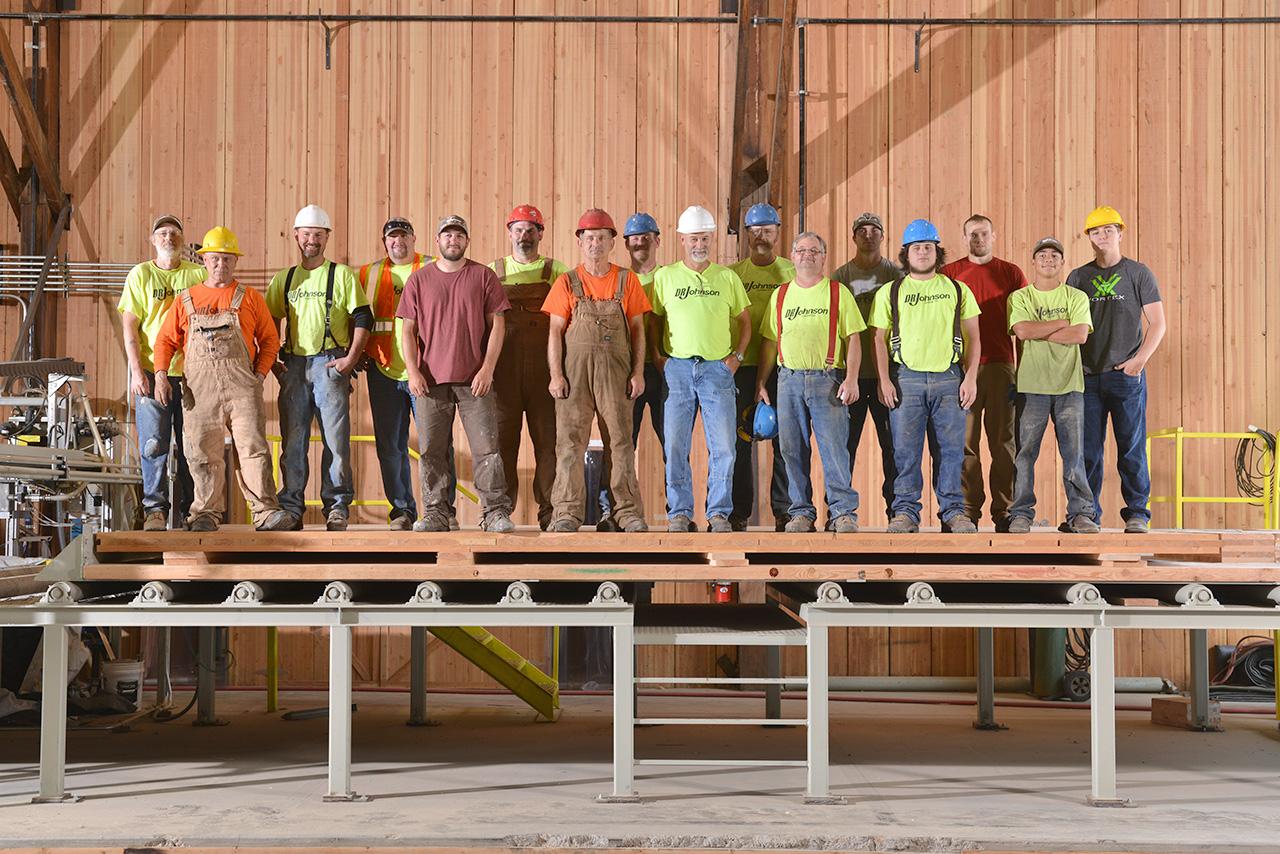 Photo By D.R. Johnson
OREGON - U.S. Senators Ron Wyden and Jeff Merkley, both Democrats, have signed their names to a letter urging the Committee on Agriculture, Nutrition and Forestry to include the Timber Innovation Act, which would streamline and incentivize the development of mass timber products, in the upcoming farm bill. The bill reportedly has bipartisan support, including from Republicans in Idaho, Montana and Mississippi.
The Timber Innovation Act would effectively:
Establish a performance driven research and development program for advancing tall wood building construction in the United States;
Authorize the Tall Wood Building Prize Competition through the U.S. Department of Agriculture (USDA) annually for the next five years;
Create federal grants to support state, local, university and private sector education, outreach, research and development, including education and assistance for architects and builders, that will accelerate the use of wood in tall buildings;
Authorize technical assistance from USDA, in cooperation with state foresters and state extension directors (or equivalent state officials), to implement a program of education and technical assistance for mass timber applications; and
Incentivize the retrofitting of existing facilities located in areas with high unemployment rates, to spur job creation in rural areas.
The act also has support from industry firms like cross-laminated timber pioneer D.R. Johnson.
"We applaud the members of Congress who co-sponsored the Timber Innovation Act bill and encourage others to sign on," said Valerie Johnson, president and CEO of D.R. Johnson Wood Innovations.
As of 2017, D.R. Johnson is one of only three North American companies certified by the Engineered Wood Association to construct CLT for use in buildings. The company employs 125 at a traditional sawmill and laminating plant, which was recently expanded by 13,000 square feet for increased CLT production. They're currently fielding calls from hopeful builders, and manufacturing samples to be tested for fire safety and structural quality.
D.R. Johnson says the system for constructing CLT involves assembling prefabricated parts, speeding construction, and paring labor costs. The company partnered with wood processor manufacturer USNR to build a custom panel press for CLT.
Advocates of CLT say it can be used to construct buildings of equal strength and fire-resistance as those made of steel and concrete. It has also fueled the passions of architects and environmentalists, who believe it to be a much greener method for housing the world's growing population.  
Other organizations and firms, including the AWC, AFF, BSLC, NAFO, and South Carolina-based Elliot Sawmilling have also voiced support for the bill. 
Have something to say? Share your thoughts with us in the comments below.