Mohawk settles class action lawsuit for $60 million
January 17, 2023 | 1:01 pm CST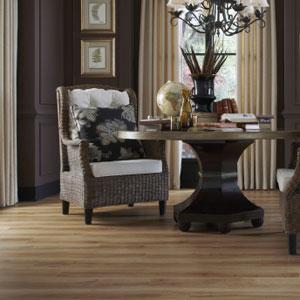 CALHOUN, Ga. -- Mohawk Industries Inc., manufacturers of wood laminate and other flooring products, has settled a Mississippi class-action lawsuit for $60 million.
The company entered into an agreement Jan. 16 with plaintiffs to resolve the securities class action lawsuit. Mohawk and certain of its executive officers were named as defendants in this lawsuit initially filed on January 3, 2020, in the United States District Court for the Northern District of Georgia. 
In a statement, the company admitted no wrongdoing, and said it believes that this Securities Class Action is without merit and that it has substantive defenses to the claims of liability and damages. The company said it settled because further litigation would be "protracted, burdensome and expensive." 
According to FloorDaily, the lawsuit alleged that the flooring manufacturer inflated its sales levels and misled shareholders between 2017 and 2019. 
In exchange for dismissal and a full release of claims against the defendants, the parties reached an agreement to settle the Securities Class Action for $60 million, of which a significant portion is covered by insurance. The settlement of the Securities Class Action is expected to be submitted for preliminary approval by the court. The settlement of this case is subject to the usual and customary final documentation, public notice, and court approval.
Mohawk also announced that it successfully settled a previously disclosed dispute with the Belgian Tax Authority (BTA) regarding the tax treatment of royalty income arising from intellectual property. In April 2022, the BTA issued a tax assessment of approximately €187 million (approximately $202.5 million), including penalties but excluding interest, for the calendar years ending December 2013 through 2018. Although Mohawk believes its tax position in Belgium is correct, Mohawk entered into an agreement with the BTA on November 23, 2022, to settle the dispute for a one-time payment of €3 million ($3.2 million).
 
Have something to say? Share your thoughts with us in the comments below.