Global engineered wood flooring market to reach $76.9 billion by 2030
November 25, 2022 | 10:01 am CST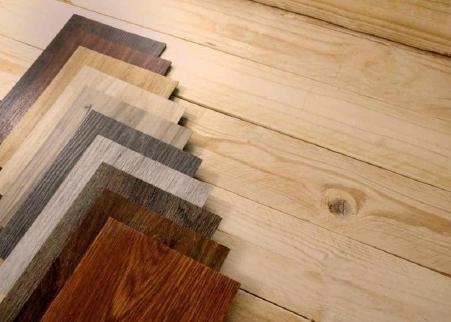 The global engineered wood flooring market is expected to register a revenue CAGR of 5.5% over the forecast period through 2030. The 2021 market size was $47.5 Billion in 2021 and is projected to rise to $76.91 billion during that time framei, according to the latest report by Reports and Data. 
The robustness and longevity of hardwood floors are two of the main reasons that drive the parquet floor market. Manufactured, polished and installed to exacting quality requirements, premium hardwood floors are able to withstand heavy foot traffic in businesses, homes and other public spaces.
The best aspect of choosing hardwood floors is that they are pre-finished with professionally placed durable veneers. It gives hardwood floors a luster and surface durability is important, this is important because it is a finish that takes up a lot of space. 
Parquet is relatively more economical than solid wood. The reason lies in the combination of materials used in production. Hardwood is one of the costliest kinds of flooring available on the market.
Prefinished hardwood flooring can range from $8 to $12 per square foot. Hardwood flooring often ranges in price between $8 and $15 per square foot. Engineered wood flooring, on either side, is a more affordable flooring alternative. Engineered wood flooring prices ranges between $2.50 to $10 per square foot. However, most layouts run between $4 and $7 per square foot. Consumers mostly prefer engineered wood because both offer the same type of finish.
Report highlights 
Based on application, the global parquet market is segmented into residential, commercial and other.
The household segment is expected to register significant revenue growth during the forecast period. This segment focuses on the growing need for durable, artistic and easy-care materials for the construction of densely constructed apartments and houses.
Innovation in the industry is always valuable as the need for additional housing is ever increasing. Consumers are drawn to the aesthetics of hardwood floors and the authenticity of other materials such as plywood and waterproof adhesives. These key factors are expected to contribute significantly to revenue growth in this segment.
The North American market is expected to account for the largest share of sales during the forecast period, owing to rising product consumption in construction and decoration of residential and commercial buildings in the United States. Canada experienced an unexpected increase in demand for new office space and buildings.
This can have a big impact on the market. Durability and aesthetics of engineered wood are other factors driving revenue growth of the market during the forecast period.
Companies profiled in the market report include Emirates Engineered wood flooring, Kahrs Group Ltd., Mohawk Flooring, Armstrong Flooring Inc., Anderson Tuftex Hardwood, Lauzon Flooring, Beaulieu International Group, Somerset Hardwood Flooring, Harris Flooring Group, Shaw Industries Group Inc., Mannington Mills, Inc. 
Download Free Sample PDF here.
 
Have something to say? Share your thoughts with us in the comments below.