Masco Stock Price Spike Tops Wood Industry Week's Reports
February 13, 2013 | 5:34 pm CST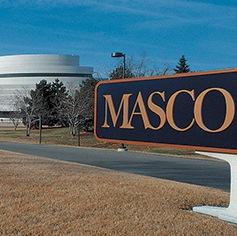 Merillat and KraftMaid cabinets helped parent Masco grab headlines with a 13% share price spike, in turn pushing the Dow to a yearly high. Earnings at Masco exceeded analyst expectations.
The Masco and other large scale cabinetry firms have regained the favor of investment firms, who've put put home builders and panel companies on their buy list and see wood products firms as opportunities to cash in on the housing recovery.  The housing recovery is driving wood products and their suppliers firms' businesses across the board.
William-Sonoma also saw a stock price jump. The retailer did better in holiday sales than expected. WoodworkingNetwork also tracked down indications that a West Coast production director is being sought, suggesting the possiblity that a second furniture factory is in Williams-Sonoma's plans.
Here are the wood industry's most-viewed reports from the past week:
 

Williams-Sonoma: Another U.S. Furniture Factory?
By Bill Esler | Updated: 02/07/2013 7:13:00 PM
Williams-Sonoma is seeking a furniture manufacturing manager to be located in City of Industry, CA, along with other distribution and operations managers.
Read more

 

Custom Wood Creations Wins $6 Million Judgement
By Bill Esler | Updated: 02/10/2013 2:49:00 PM
Custom Wood Creations, a custom cabinetry and furniture firm, won a $6 million judgment against FCCI Insurance in a case related to damages to the woodshop during the 2005 Hurricane Wilma.
Read more

 

China Bed Furniture Whacked: 216% Dumping Duty
By Karen Koenig | Updated: 02/06/2013 4:07:00 PM
The Department of Commerce has issued a preliminary antidumping duty of 216.01% on Chinese wooden bedroom furniture shipped to the United States between Jan. 1 and Dec. 31, 2011.
Read more

 

How Wood Veneer is Made
Vintage video
How Wood Veneer is Made was produced by a Canadian export group and several Canadian veneer plywood suppliers, aimed at promoting exports to Europe. The basics of how veneer logs are cooked and sliced or peeled is timeless.
Read more

 

Making Oak Wine Barrels at Demptos Cooperage
Posted by Bill Esler | Updated: 02/02/2013 2:14:00 PM
Oak barrels are water tight without glue or nails to hold together barrel head and wood staves. Here's how Demptos Napa Cooperage in California produces oak barrels for Goosecross Cellars, and for wineries worldwide. Read more

 

9 Steps to Prevent ComDust Explosions: BCSA
By Rich Christianson | Updated: 02/09/2013 5:43:00 PM
The BC Safety Authority (BCSA) enumerated nine recommendations relative to its investigation of the Jan. 20, 2012 explosion and fire at Babine Forest Products sawmill near Burns Lake, BC.
Read more

 

New Shenandoah Furniture Plant in Mount Airy, NC
By Bill Esler | Updated: 02/11/2013 11:36:00 AM
Shenandoah Furniture Co. plans to open an upholstered furniture production plant in Mount Airy, NC. The privately held firm's president Candace Payne announced the plan Friday,
Read more

 

Neil Kelly Cabinets Labels Cabinet Ingredients
By Karen Koenig |Updated: 02/07/2013 11:08:00 AM
Neil Kelly Cabinets announced it is the first cabinet manufacturer to produce a Declare-labeled cabinet collection. Read more

 

Pine Beetle Wood Crafter Gains Fame
By Bill Esler | Updated: 01/15/2013 1:00:00 PM
Cited for making beetle-kill pine furnishings trendy, and helping the wood industry and the environment, Azure Furniture owner Corbin Clay won Ketel One Vodka's Gentleman's Call competition.
Read more

 

Cabinet Sales Spiked 15.2% December, says KCMA
By Bill Esler | Updated: 02/06/2013 6:01:00 PM
Cabinetry manufacturers reported sales of $4.7 billion for 2012, up 7.3 percent compared to 2011, reports the Kitchen Cabinet Manufacturers Association. Sales for December 2012 jumped 15.2 percent.
Read more
Read more wood industry reports>>
CNC Insider: Business Case for Automating Production
Updated: 02/05/2013 3:36:00 PM
Learn how adopting CNC woodworking machinery doesn't spell the end of craftsmanship. Read more
Have something to say? Share your thoughts with us in the comments below.