Masco CEO Keith Allman Named to Oshkosh Board
September 21, 2015 | 12:02 am CDT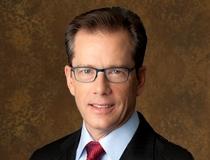 OSHKOSH, WI  -  Keith J. Allman, president and CEO of kitchen cabinetry manufacturer Masco Corporation, has been named to the board of Oshkosh, a Wisconsin manufacturer of specialty vehicle bodies for ambulances, fire departments and other specialty vehicle users. 
With this addition, the Oshkosh Board now consists of 13 directors, 12 of whom are independent, says Oshkosh. 
Said Richard M. Donnelly, Oshkosh Corporation chairman of the Board of Directors: "Keith brings to Oshkosh a wide array of business leadership qualities and hands-on experience that will help us in continuing to drive our MOVE strategy. Keith's reputation for being a change agent and process improvement leader in managing global businesses, along with his leadership skills in strategic planning will be extremely valuable." 
Allman is president and chief executive officer of Masco Corporation, a global leader in the design, manufacture and distribution of branded home improvement and building products, operating globally with $8.5 billion in revenue in 2014. Prior to his current role as president and chief executive officer, Mr. Allman served as Masco's group president for its Plumbing & North American Cabinetry businesses. He also served as president for Delta Faucet Company. 
Allman received his Bachelor of Science degree in Mechanical Engineering from General Motors Institute (now Kettering University) and a Master of Business Administration degree from the Stephen M. Ross School of Business at the University of Michigan. 
Oshkosh Corporation is a leading designer, manufacturer and marketer of a broad range of access equipment, commercial, fire & emergency, military and specialty vehicles and vehicle bodies. 
Have something to say? Share your thoughts with us in the comments below.