Madison College trains 17 new WCA evaluators in Wisconsin
October 28, 2019 | 11:08 am CDT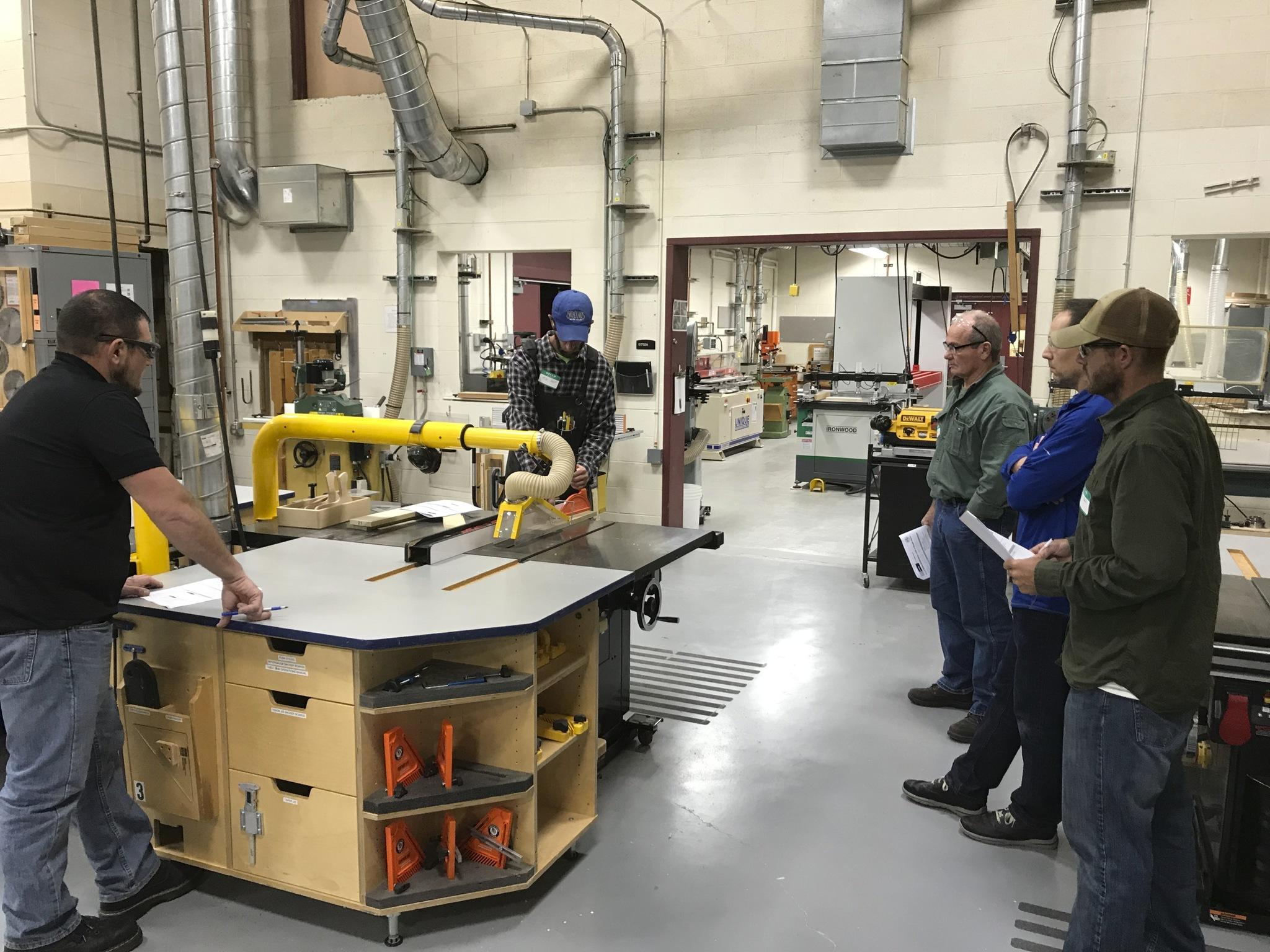 MADISON, Wis. -- Seventeen more educators completed their Woodwork Career Alliance Skill Evaluator Training at Madison College recently. These teachers are now certified to award WCA Credentials to their students.
Wisconsin has the highest concentration of Accredited Skill Evaluators in North America. Spurred on by funding from the Wisconsin Department of Workforce Development, high schools in the state can receive up to $1,000 per student for each credential awarded. The WCA has evaluators in 23 states and two provinces of Canada.
"Interest in the Woodwork Career Alliance is accelerating," said WCA president Scott Nelson. "Teachers see the positive benefits in aligning their curricula to industry standards and taking advantage of the many resources the WCA has to offer."
The Woodwork Career Alliance is a 501(c)(3) non-profit organization designed to assist Wood Manufacturers in finding and training skilled woodworkers. For more on the WCA, see www.woodworkcareer.org
Since 2011, nearly 100 evaluators have been trained at Madison College. For more information on Madison College's programming, visit www.madisoncollege.edu or contact Patrick at [email protected]
Have something to say? Share your thoughts with us in the comments below.