Madison Area Technical College announces lab upgrades
September 24, 2018 | 10:47 am CDT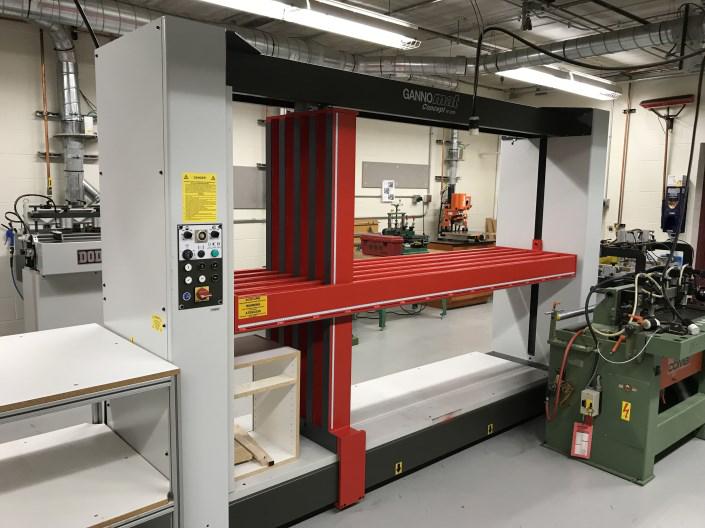 MADISON, Wis. – Madison Area Technical College has announced a number of new updates to their lab. In June MATC replaced their case clamp with a new lamellar style clamp from Gannomat. The new clamp provides faster repositioning and is more in line with current industry technology.
In July, MATC marked the arrival of a new Homag widebelt sander from Stiles Machinery. This machine features a segmented platen and will allow them to teach veneer and seal sanding. MATC's longest running and most popular seminar will be centered around this machine this coming spring.
Also, MATC has completed the long-awaited installation of ceiling fans in August. These fans will help move air and keep the lab more comfortable. See a short video tour of the lab here: https://youtu.be/O8XIfPfGUis
Homag widebelt sander from Stiles Machinery.
Have something to say? Share your thoughts with us in the comments below.