Keys to beautiful and efficient retail stores
By Ripu Daman Singh
January 14, 2022 | 12:25 pm CST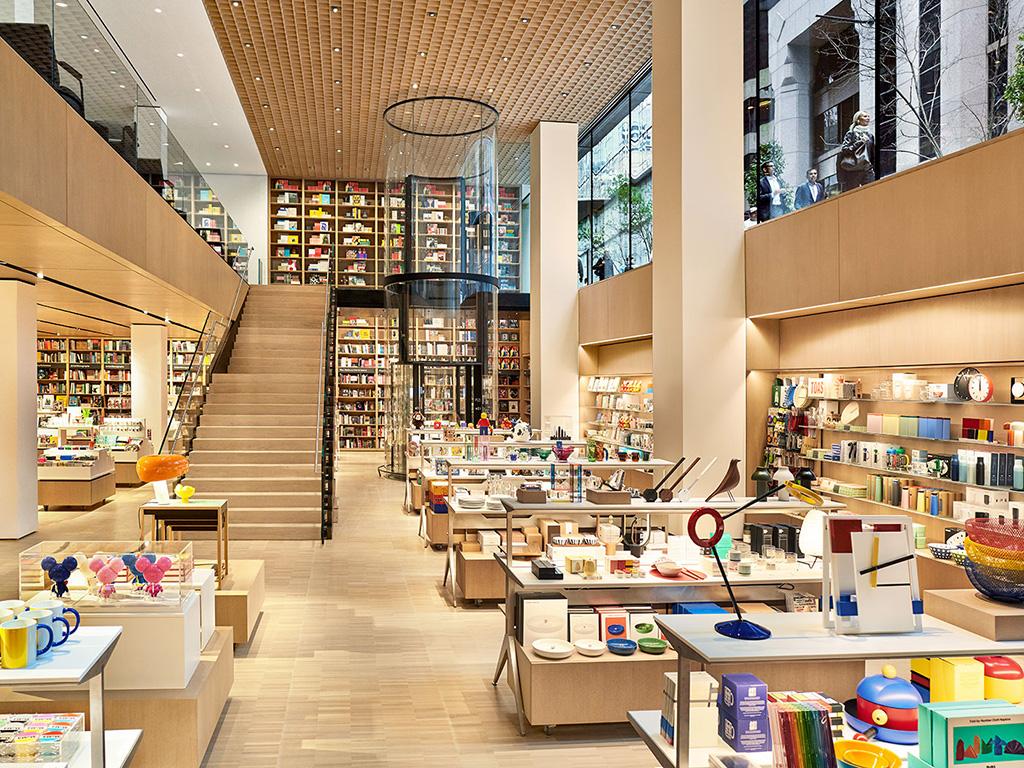 Improving footfall is critical for the success of any retail store, and bad interiors can push customers away. With custom millwork installations, it is possible to create an ambiance that attracts customers and provides a pleasant shopping experience, according to Ripu Daman Singh, head of millwork and joinery vertical at Hitech CADD Services.
The prime goal of any retail store is to increase customer footfall and drive more sales. However, retail environments require the right ambiance to promote memorable customer experiences to achieve this goal.
In addition, once the footfall increases, retail stores must also remain efficient in serving the customers and effectively manage their day-to-day operations. The key to success here is creating personalized and customized retail spaces by leveraging millwork and casework fixtures.
Personalization in a retail store attracts attention and helps build up brand identity and overall visual merchandising that results in a pleasant customer experience. Customized millwork design also differentiates your brand from other players while also enhancing the overall ambiance of your store.
How millwork enhances a retail store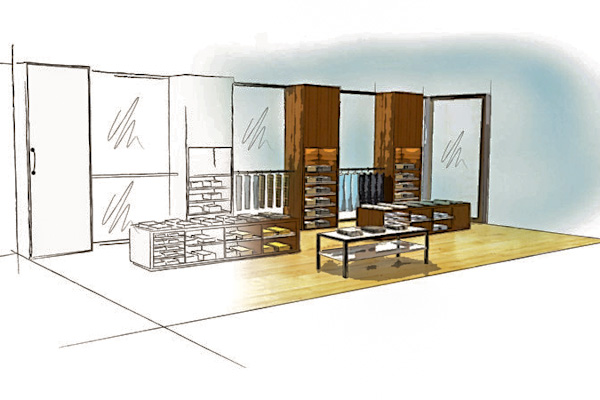 Custom millwork can transform your retail space by providing a superior customer experience and improving the productivity of your staff, saving you much time and effort, and multiplying the operational efficiency.
Let's talk in detail about the enhancements that millwork entails.
1. Keeps the Store Organized
According to a survey from Gensler, a U.S.-based architectural firm, a workplace environment plays a vital role in supporting employees, enhancing their work experience, and increasing their productivity.
Millwork solutions help achieve higher productivity by allowing you and your employees to better organize documents and other important items. As a result, you can form a more meticulous system that offers quick storage and retrieval of items.
2. Provides Better Security
High-quality millwork solutions also allow you to safely store credit card machines, computer systems, scanners, and other valuables. Keeping track of these items can get overwhelming, especially when you have several visitors strolling through your store every day. Custom millwork helps you to responsibly keep your valuables secure while maintaining job efficiency by making these essential items accessible only to your employees.
3. Turns the Store Efficient
As a business owner, you may be responsible for protecting a variety of products. When visitors consistently move throughout your store every day, knowing the best way to protect and keep track of highly sensitive information can be challenging. However, with casework and millwork fixtures installed in your store, you won't have to worry about important documents and valuable items getting into the wrong hands.
4. Creates Attractive Ambiance for Customers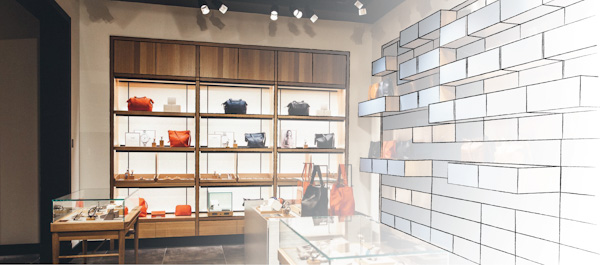 Creating an inviting environment in your store with millwork and customized fixtures can attract more customers, as people always look for individuality. Moreover, elaborate spaces also enhance the shopping experience in many ways and improve sales in the process.
5. Offers Better Shopping Experience
The best indication that the space in your retail store is getting well utilized is when customers can spot the products they require with zero hindrance. Maintaining a space that is not only welcoming and pleasing to the eye, but millwork for retail stores also enables customers to find their way around your store easily.
As the millwork for your retail is tailored to your needs, it can prove beneficial to create a system that displays your products in a creative as well as effective way.
Popular millwork fixtures for retail stores
Some of the standard millwork fixtures used in retail stores include:
1. Cash Wraps and Checkout Counters
These fixtures serve as a central point of interaction in your store. Designing the right cash wrap for your store not only increases workspace efficiency but also encourages buyers to make more purchases. Millwork cash wraps and checkout counters fulfill these needs with features such as back-wraps and counters with optimum storage space to keep your in-store operations organized. These units are also long-lasting and accompany your store decor.
2. Display Cases
Display cases are an essential component of any retail environment. Millwork display cases in a retail store make the products visible to the customers while contributing to the overall clean aesthetics of the store. These millwork fixtures provide an opportunity to draw customers' attention towards the products and eventually convince them to make a purchase.
3. Millwork Furniture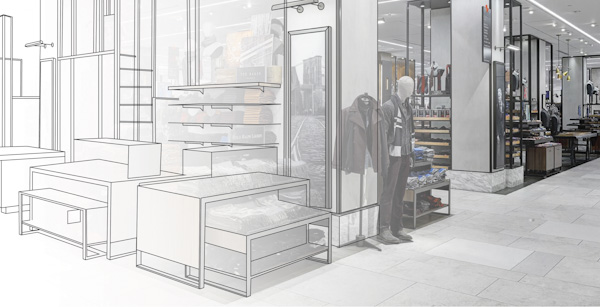 Millwork furniture in a retail environment can be anything from custom partitions, wall systems, chairs, tables, and sofas to display counters, movable kiosks, and shelving for storage. These permanent installations offer the desired ambiance within your retail store, allowing your staff to remain efficient while enabling convenience for the customers.
4. Gondolas
Beautiful gondolas add grace to every setting. These millwork units are freestanding fixtures featuring a flat base and vertical shelving components to support products and merchandise. Their installments in grocery stores improve and promote the better organization of products as well as provide customers easy access to the products.
In addition to these millwork fixtures, you can also have other store fixtures such as;
Hanging rods and racks
POP displays
Freestanding floor displays
Wall-mounted displays
Create Memorable Experience for Your Customers with Custom Millwork
Depending on the millwork fixtures you choose, and the way you customize them will help you create an attractive, comfortable, and efficient atmosphere that not only sells your products but also makes your brand stand out from the crowd.  When your fixtures display their unanimity but are also customer friendly, shoppers can easily find what they're looking for and also spot something unexpected, which they will feel compelled to investigate up close.
To begin customizing the millwork design for your retail shop, consider what your customer's "comfort zone" might feel like. Is it going to be practical and efficient, sleek and sophisticated, trendy, offbeat, or warm and cozy?
Selecting the proper millwork customization based on these considerations will ensure that your customers always have the experience they are looking for. In addition, by personalizing your retail space according to your customers' preferences, you can offer a consistent, coordinated environment that will lead to more footfall and eventually improve sales.
Ripu Daman Singh heads the millwork and joinery vertical at Hitech CADD Services, an integrated Engineering Consulting and Solutions company. He has extensive domain expertise and technological proficiency, having delivered winning solutions for complex industrial design drafting projects across the manufacturing segment. His experience encompasses an impressive portfolio of engineering design across furniture, joinery, millwork, cabinetry, and case good sectors in the residential, commercial and industrial space.
Have something to say? Share your thoughts with us in the comments below.