KCMA conference in review
October 14, 2022 | 11:40 am CDT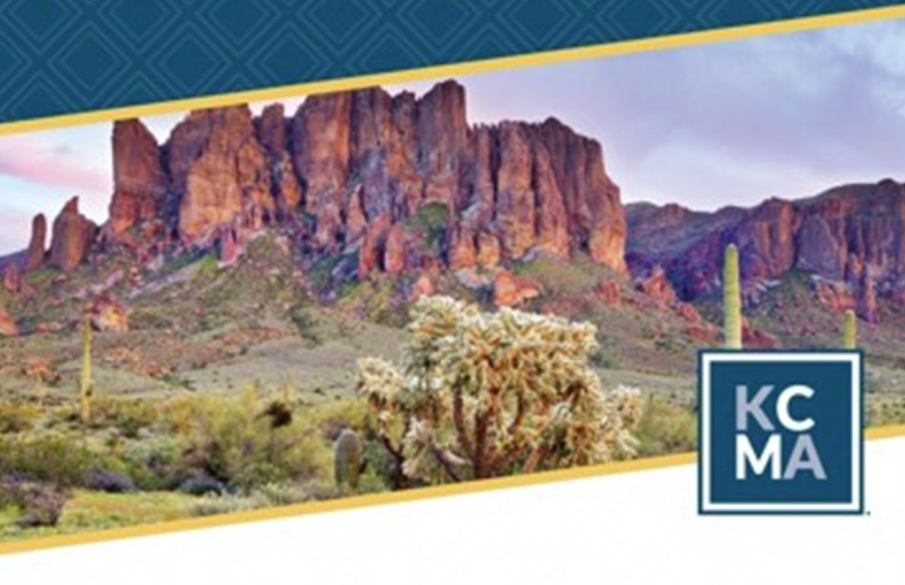 The Kitchen Cabinets Manufacturers Association's fall conference drew 260 Attendees from more than 100 companies, including 70 first-time attendees And 9 new member companies.
And these numbers would have been slightly higher if not for the last-minute resignation from the association and withdrawal from the proceedings of three major cabinet companies and the company representatives that were scheduled to participate in the weeklong celebration in Sioux Falls, South Dakota, Oct. 3 through 7.
The association, in its recap, said that the event drew a record number of first-time attendees to its 33rd annual fall conference. 
"Attendees were treated to a beautiful downtown Sioux Falls location, a tremendous speaker line-up, and plenty of meaningful networking and fun times at the reception, tailgate & casino party, and dinner," according to a KCMA statement. "The highlight, of course, was the fantastic tours and hospitality of Showplace Cabinetry, Beresford Door Plant, and Woodland Cabinetry."
The list of tours was truncated after Masterbrand, as well as Cabinetworks and American Woodmark, resigned from the association, and canceled a tour that was supposed to occur at Marterbrand's Starmark Cabinetry Tour the day before the tour. 
The three companies resigned after the KCMA board voted down their proposals to withdraw the scope and anti-circumvention petitions related to Chinese-origin wooden cabinets, vanities and components thereof ("WCV") exported from Vietnam and Malaysia into the United States.
In a statement, the three companies detailed their international trade position saying that they were against illegal dumping and evasion of duties, but they did not want to broaden the scope of activities.  "We are not aligned with KCMA's effort and direction," the statement read.
In a statement to the press, Betsy Natz, CEO, of KCMA, said: "[In] April 2020, in response to petitions filed by KCMA to combat unfairly traded imports from China, the U.S. Department of Commerce issued anti-dumping and countervailing duty orders on wooden cabinets, vanities and components thereof ("WCV") from China.  The relief provided by these orders to the domestic industry was being eroded by WCV that were made in China and then transshipped through Malaysia and Vietnam to the United States.  In April 2022, the KCMA requested that the Commerce Department conduct scope inquiries and anti-circumvention proceedings to address this problem and protect tens of thousands of American cabinet jobs.
Despite the cancellation of the Starmark Tour, attendees, including the Woodworking Network, got the chance to tour Showplace's face frame and frameless production lines in Harrisburg, South Dakota, and the company's Beresford Door Plant and the Woodland Cabinetry facility in Sisseton, South Dakota.
Speaking highlights
Among the speakers was KCMA's trade counsel Luke A. Meisner of Schagrin Associates. Meisner provided an overview of current trade cases including appellate review and discussed the association's activities in challenging fraud, circumvention and evasion issues (FCE) through engagement with U.S. Customs and Border Protection (CBP) and the Department of Commerce (DOC).   
The trade theme was continued by Kristina Horgan, branch chief – of the Enforcement Operations Division, for the Office of Trade, U.S. Customs & Border Protection (CBP). Horgan spoke on Customs' efforts to police international trade - from targeting cargo for regulatory compliance to conducting antidumping/countervailing duty investigations.
The agency's trade activities included the final affirmative determination by the CBP as to evasion under the Enforce and Protect Act (EAPA) concerning six U.S. importers involved in transshipping wooden cabinets from China through Malaysia to avoid the payment of antidumping and countervailing duties. The six importers in question are:
Uni-Tile & Marble, Inc.
Durian Kitchen Depot Inc.
Kingway Construction and Supplies Co., Inc.
Lonlas Building Supply Inc.
Maika'i Cabinet & Stone Inc.
Top Kitchen Cabinet Inc.

The event's keynote speaker was Stephanie Stuckey, CEO of Stuckey's Corporation. The talk, Accidental CEO: a Nostalgic Candy's Comeback Journey, discussed reviving the iconic family-owned business, building on a brand, image, and nostalgia ... and the pronunciation of "pecans."
The roadside empire that sold pecan logs and other treats at roadside locations across the country has made a comeback with Stuckey at the helm. Today, the company has 65 licensed locations, a distribution center based in Eastman, a pecan and candy plant to make their own Stuckey's products, an active online business, and some 200 retailers that sell Stuckey's pecan snacks and candies.
She proved the disbelievers who initially told her, "You've never even run a lemonade stand. What makes you think you can run Stuckey's?"
Have something to say? Share your thoughts with us in the comments below.