Jeld-Wen's bid to overturn antitrust verdict denied
March 15, 2019 | 3:21 pm CDT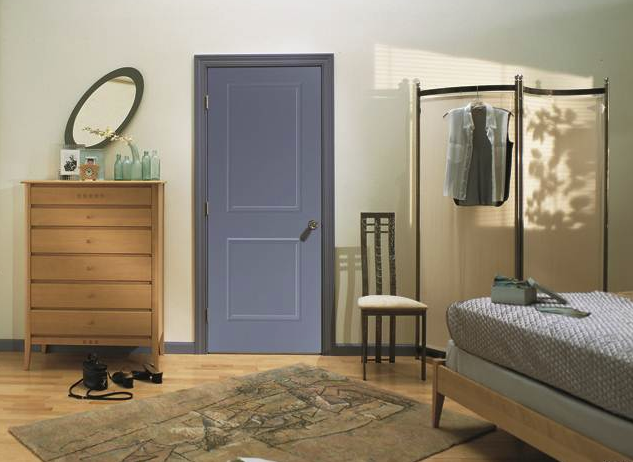 SAN ANTONIO, Texas – Jeld-Wen's motion to overturn an antitrust verdict stemming from its acquisition of an interior moulded doorskins plant has been denied.
On March 13, Judge Robert Payne, U.S. District Court for the Eastern District of Virginia, denied Jeld-Wen's motions to overturn December's ruling which required the window and door giant to divest its Towanda, Pennsylvania facility and pay millions in damages for antitrust violations.
Brought by Steves & Sons Inc., the federal lawsuit accused Jeld-Wen of reducing competition in the U.S. market for interior moulded doorskins following the company's acquisition of CMI (CraftMaster Inc.). Acquired as part of the 2012 acquisition, the Towanda plant is one of four domestic doorskin manufacturing facilities currently owned by Jeld-Wen.
The jury award of $58.6 million in antitrust damages to Steves automatically trebled to $175.8 million, according to documents. In his memorandum opinion, Judge Payne noted that "a review of the record shows that the evidence amply supported both the antitrust verdict and the breach of contract verdict," and that "every element of those claims was proved by a preponderance of the evidence."
A court-appointed Special Master, the Honorable Lawrence F. Stengel, retired chief judge for the U.S. District Court for the Eastern District of Pennsylvania, has been assigned to supervise the divestiture of the Towanda doorskin facility and ensure Jeld-Wen's compliance with the Amended Final Judgment order.  That judgment also states Jeld-Wen must extend its supply agreement with Steves "for one year beyond the conclusion of the appeal" if not completed by September 2021. During any appeal, Jeld-Wen is also required to "maintain the status quo at the Towanda facility."
"The judge's Amended Final Judgment makes clear that, during any appeals process, Steves will continue to receive doorskins from Jeld-Wen under its existing contract," said Marvin Pipkin, attorney for Steves & Sons.  "In lieu of receiving a significant portion of the jury's damages award, Steves sought the divestiture by Jeld-Wen of the unlawfully acquired Towanda plant, which can build well over 20 million doorskins per year," he said.
The majority of Towanda's doorskin manufacturing capacity is currently used by Jeld-Wen for its own door production.  External customers of the plant, including Steves, generated revenues of approximately $120 million in 2017, according to a December 2018 statement from Jeld-Wen.
Founded in 1866, the family-owned Steves & Sons has interior and exterior door plants in San Antonio, and interior door plants in Richmond, Virginia and Lebanon, Tennessee. Steves & Sons employs more than 1,100 associates.
"Once again, our company has been vindicated in court," said Steves CEO Edward G. Steves. "The jury decisively and unanimously agreed with Steves. Now the Court, in very clear terms, has rejected Jeld-Wen's arguments and has upheld the jury's verdict. We are confident that the Court of Appeals will agree with Steves as well. We are moving forward at full speed."
Jeld-Wen (NYSE: JELD) is one of the world's largest door and window manufacturers, Founded in 1960 and headquartered in Charlotte, North Carolina, the company has manufacturing operations in 20 countries located primarily in North America, Europe and Australia.
Have something to say? Share your thoughts with us in the comments below.