Jeld-Wen ordered to divest Towanda doorskin plant: will appeal
December 19, 2018 | 10:35 am CST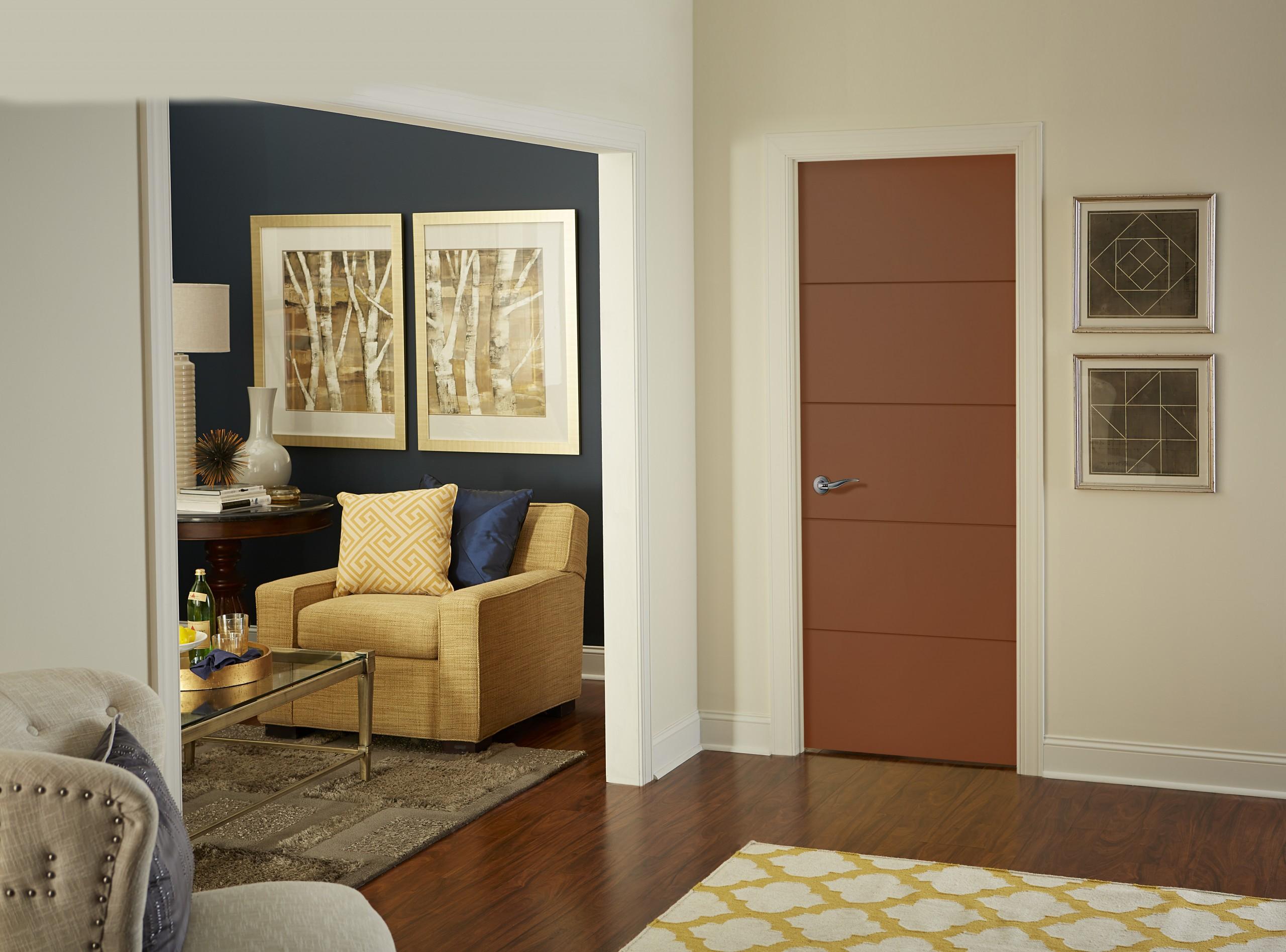 Photo By Jeld-Wen (website)
RICHMOND, Va. - Jeld-Wen said it will appeal the final judgment ordering the company to divest its Towanda, Pennsylvania, doorskin facility following an antitrust lawsuit brought by Steves & Sons Inc.
Jeld-Wen acquired the interior moulded doorskin and door facility as part of its 2012 acquisition of CMI (CraftMaster Inc.).The Towanda facility is one of four domestic doorskin manufacturing facilities currently owned by Jeld-Wen.
Issued by Judge Robert Payne, U.S. District Court for the Eastern District of Virginia, the Dec. 14 final judgment holds that Jeld-Wen violated federal antitrust laws, specifically the Clayton Act, by reducing competition through the acquisition.  The ruling requires Jeld-Wen to divest the Towanda facility to a third party, and gives both companies, Jeld-Wen and Steves, the option to purchase doorskins from the to-be-determined company. A court-appointed Special Master is to oversee the divestiture process.
In a statement issued by Jeld-Wen  (NYSE:JELD), the window and door manufacturer  said "the District Court's ruling is in numerous respects both unprecedented and fundamentally incorrect as a matter of law, and results from a flawed trial process that improperly limited the company's defenses."
"Jeld-Wen firmly maintains that it has not violated any antitrust laws and that it has not damaged Steves," said Gary S. Michel, president and CEO. "Rather than resolving a simple contractual dispute between two parties, the District Court has now delivered an erroneous ruling that improperly interferes with our company and the broader commercial marketplace."

Jeld-Wen's statement also claims, "As noted by a number of legal experts following the case, the District Court's ruling, if it is allowed to stand, fundamentally undermines the future of M&A [merger and acquisition] activity in the United States, by allowing a court, years after an acquisition is completed, to usurp the power vested in the Antitrust Division of the Department of Justice in its pre-merger clearance program. The DOJ conducted two separate reviews of Jeld-Wen's acquisition of CMI – one at the time of the 2012 acquisition and another at Steves' request in 2015. Jeld-Wen followed all requirements to lawfully acquire CMI, and the acquisition cleared DOJ review on both occasions. Steves did not raise any concerns with the DOJ at the time of the acquisition in 2012, despite its own failed attempt to acquire ownership of CMI."
The majority of Towanda's doorskin manufacturing capacity is currently used by Jeld-Wen for its own door production.  External customers of the plant, including Steves, generated revenues of approximately $120 million in 2017. While the current agreement between Steves and Jeld-Wen for doorskin is scheduled to end September 2021, Judge Payne's ruling states the acquiring company and Steves "shall enter into an agreement which will assure Steves a supply of moulded interior doorskins of the kind and volume reflected in the current supply agreement with Jeld-Wen for three years after 2021 at prices and terms to be negotiated between the acquiring company and Steves."
Although the judgment also stipulates a doorskin supply agreement between the acquiring company and Jeld-Wen, for at least two years after the divestiture, for five years following that period, the acquiring company must first  "fully satisfy the requirements of any independent door manufacturers with which the acquiring company has contracted to supply doorskins before supplying Jeld-Wen with doorskins..."
Jeld-Wen is also not allowed to reacquire any part of the assets for five years after divestiture, without prior court approval.
Judge Payne's final judgement is consistent with his Oct. 6 preliminary ruling on the appealed case. A jury trial in February also found in favor of the plaintiff, Steves, regarding the company's claims of antitrust violations.
Jeld-Wen's appeal of the judgment could take 9 to 18 months; longer if it goes to the U.S. Supreme Court. The company added, "The District Court's judgment also contravenes fundamental legal principles by enforcing an equitable remedy (divestiture) where it acknowledges that monetary relief is already available. In the event the divestiture order is overturned on appeal, the judgment requires Jeld-Wen to pay approximately $176 million in past and future antitrust damages to Steves, which Jeld-Wen also plans to appeal. Alternatively, if the monetary antitrust judgment is overturned, the judgment requires Jeld-Wen to pay approximately $10 million in breach of contract damages."
Jeld-Wen's trade secret counterclaims received an award of $1.2 million.
Following the Dec. 14 final ruling, Marvin Pipkin, attorney for Steves & Sons, said, "Jeld-Wen fought tooth and nail to avoid responsibility for its conduct. Not even the [February] jury verdict, and tens of millions of dollars in damages, caused Jeld-Wen to change its behavior....We hope this is the end of Jeld-Wen's wasteful and abusive behavior. If it is not, Steves stands ready to continue to fight for its survival and the right to compete."
Photo: Steves & Sons interior door (website photo)
"Today's judgment is a culmination of years of investment and effort, all aimed at the preservation of competition and choice and the future of our 152-year-old company," said Edward G. Steves, CEO. Company president Sam Bell Steves II, added, "Money cannot replace our profound sense of responsibility to our family-owned company, our loyal employees, or our fantastic customer relationships. We are gratified that the court's decision recognizes these values."

Founded in 1866, Steves has interior and exterior door plants in San Antonio, and interior door plants in Richmond, Virginia and Lebanon, Tennessee. Steves & Sons employs more than 1,100 associates.
Jeld-Wen is one of the world's largest door and window manufacturers, Founded in 1960 and headquartered in Charlotte, North Carolina, the company has manufacturing operations in 20 countries located primarily in North America, Europe and Australia. Jeld-Wen designs, produces and distributes an extensive range of interior and exterior doors, wood, vinyl and aluminum windows and related products for use in the new construction and repair and remodeling of residential homes and non-residential buildings.
In related news, Jeld-Wen and Masonite Corp. are facing a class-action lawsuit by Grubb Lumber Co. on allegations of price fixing with regard to interior moulded doors.
Have something to say? Share your thoughts with us in the comments below.