Ivy launches new design tool
May 31, 2019 | 11:49 am CDT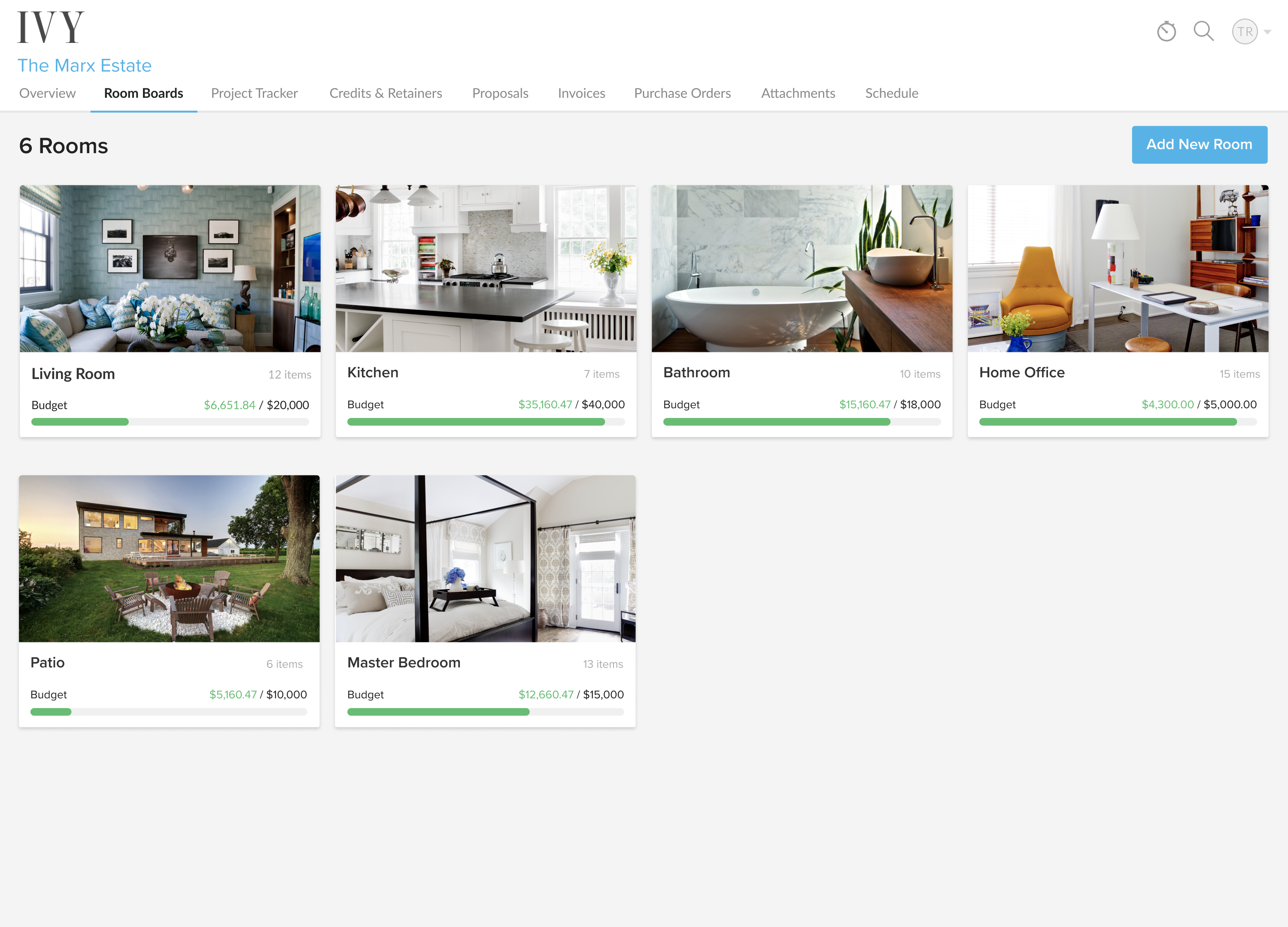 Photo By Ivy/Houzz
PALO ALTO, Calif. - Ivy, a business management software for design firms, launched a new tool Room Boards, which allows designers to develop ideas and curate products and services by room. Ivy is a subsidiary of Houzz Inc.
According to the company, using Room Boards, designers can share a concept and images with clients pre-proposal. 
Those clients can then approve, decline or discuss products with the designer directly in program.  Approved products can be turned into tearsheets, a complete proposal or an invoice. For potential new clients, Room Boards gives designers a way to showcase their style and creativity, as well as add budgets and attachments to Room Boards, including
 floor plans. 
"We're always looking for new ways to help designers run an organized and profitable business," said Lee Rotenberg, Ivy cofounder. "Room Boards is a highly requested tool and we're thrilled to deliver it to our community, helping designers further streamline their
 workflows with both current and potential clients."
Ivy launched in the U.S. in 2016 and was acquired by Houzz in March 2018. 
For more information, visit
ivy.co
.
Have something to say? Share your thoughts with us in the comments below.