Interprint acquires Decotec Printing
October 18, 2022 | 9:28 am CDT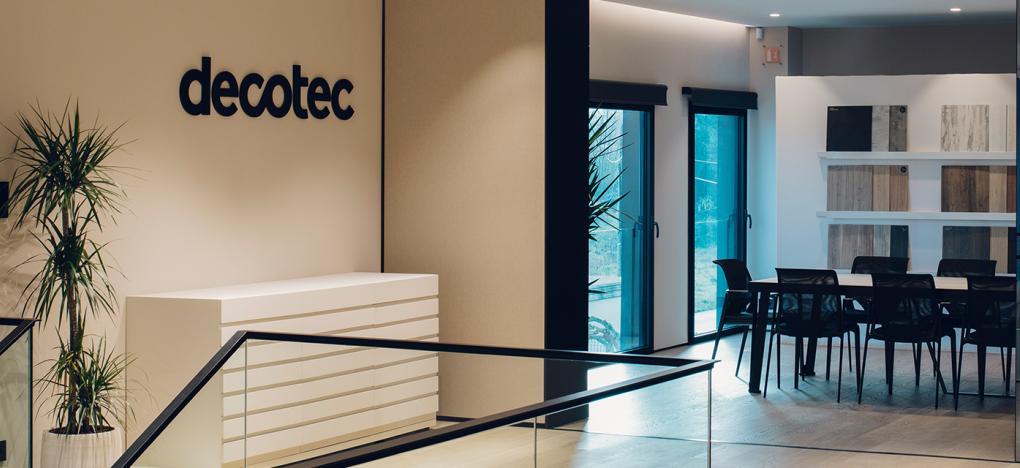 ARNSBERG, Germany - Interprint is increasing its global footprint with the complete takeover of Decotec Printing S.A, Spain. The decorative surfaces specialist announced Oct. 18 that it is acquiring the remaining minority share of Decotec from Financiera Maderera S.A.
The Spanish production site will operate under the Interprint brand umbrella as IP Decor Spain, S.A.U. Both Interprint and Decotec are part of the Japanese printing group Toppan Inc. 
 
IP Decor Spain becomes the ninth production location in the global structure of the Arnsberg-based Interprint group. The company said the strategic expansion will enable Interprint to enlarge its product portfolio, offer customers new impregnation and printing services, and advance in markets in the Mediterranean region as well as in Central America.
Martijn Huisman will take over as managing director of IP Décor Spain effective Nov. 1. He will succeed Juan Carlos Benito, who is retiring. Huisman has been working with Toppan since 2011 and was involved in new business development and has been serving as a board member of Decotec.
 
Interprint CEO Hideo Yoshikawa commented, "We warmly welcome IP Decor Spain to our family and I am very pleased to welcome Martijn Huisman at Interprint. He has an excellent track record in leading high-performing teams across businesses and functions. His business acumen and business knowledge of Toppan and our industry as well as his senior leadership experience will be a valuable addition to our Interprint team. I would also like to express my gratitude to Juan Carlos Benito for his continuous dedication and wish him all the best for the future."
 
Huisman also noted, "The acquisition will help us to further increase our leading position within the industry and will enable us to respond even more comprehensively to our customers' needs in the future."
 
Decotec was founded in 1997 in Tordera, Spain, and has developed into a recognized supplier of printed decorative surfaces and a manufacturer of melamine resin impregnated films for the wood-based materials industry. The 100-percent takeover of the shares means that Interprint will become the sole shareholder of IP Decor Spain.
"Think global, act local" has been Interprint's philosophy for more than 50 years, the company stated. With nine production locations and five sales offices, Interprint is one of the leading decor printers worldwide. Its decors are used for the production of furniture or flooring and complement interior design.
Interprint also made news recently with the announcement of a $22 million expansion of its printed decor plant in Pittsfield, Massachusetts. Since 2019, Interprint has been part of the globally active Japanese Toppan Group.
 
Established in Tokyo in 1900, Toppan is a leading and diversified global provider committed to delivering sustainable, integrated solutions in fields including printing, communications, security, packaging, décor materials, electronics, and digital transformation.
Have something to say? Share your thoughts with us in the comments below.