IKEA faces class-action suit on tip-over dressers
May 20, 2020 | 12:27 pm CDT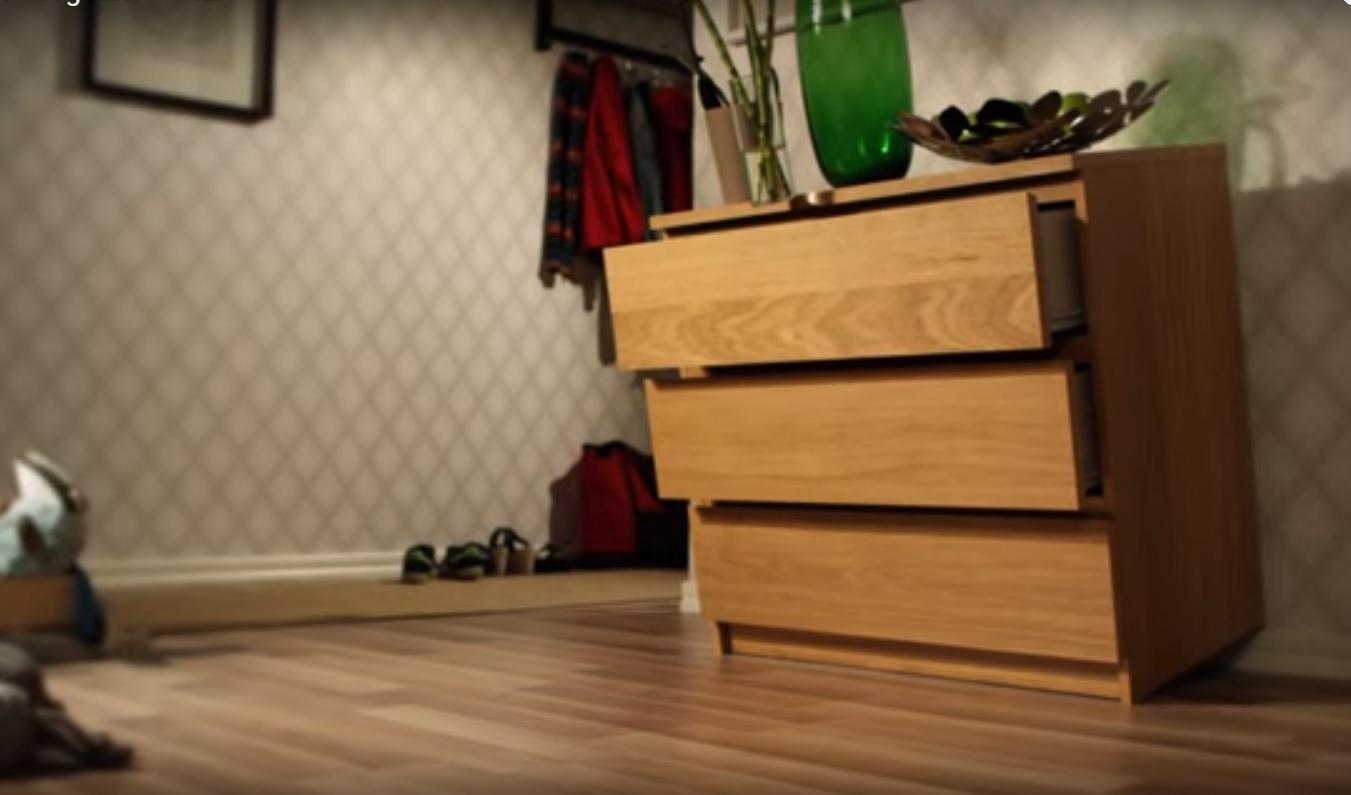 PHILADELPHIA - A class-action lawsuit has been filed against IKEA US Retail LLC and IKEA North America Services LLC, alleging the home furnishings company marketed and sold chests and dressers it knew were prone to tip-overs then failed to issue adequate notifications and refunds to customers following two recall announcements.
The lawsuit was filed on May 6 in federal court in the Eastern District of Pennsylvania by Feldman Shepherd Wohlgelernter Tanner Weinstock & Dodig LLP attorneys Alan Feldman, Daniel Mann, and Edward Goldis and James Francis and John Soumilas of Francis Mailman Soumilas PC.  Plaintiffs are Diana and John Dukich of Minnesota, and "others similarly situated."
IKEA announced the recall of 29 million dressers on June 28, 2016, and then re-announced the recall on November 21, 2017. According to the complaint, the Dukiches, parents of two young children, tried to return Malm dressers to IKEA for a refund in August 2018 but were denied, despite a promise by IKEA for full refunds on chests and dressers manufactured between January 2002 and June 2016. Consumers with chests and dressers manufactured prior to January 2002 were to be eligible for a partial store credit. Owners of the product were also provided with the option of a free wall-anchoring kit.
The complaint states: "Although IKEA promised a 'full refund' to all owners who requested a refund in connection with the recall, this was a mirage. Most purchasers of the defective chests and dressers did not receive notice of the recall, as a consequence of IKEA's decision not to contact purchasers directly by mail, email, text or other means. Further, plaintiffs and class members who were aware of the recall received no refund, even though Plaintiffs and many other consumers tried to return the defective and dangerous chests and dressers and sought the full refund promised under the voluntary recall."
Rather than the return of money, IKEA issue gift cards "which did not and do not adequately compensate consumers who paid cash for the defective and dangerous chests and dressers, incurred costs in returning defective and dangerous chests and dressers to an IKEA retail location, or paid to have the furniture delivered at the time of purchase," the suit said. "Moreover, gift cards are not an adequate remedy for consumers who no longer wish to have IKEA furniture in their home, but would prefer another brand, or who have no need or desire for any Ikea product at all."
Additionally, the suit states, "IKEA's alternative 'remedy' of providing wall anchoring kits was and is an insufficient and non-viable remedy because many consumers do not know how to install them, do not trust that the kit will fix the problem, and because wall anchoring is often ineffective in preventing tip-overs of chests and dressers which are unstable by design."
The class-action lawsuit comes less than six months after IKEA agreed to pay a $46 million settlement to the parents of a California toddler who died after being crushed by a Malm dresser.
Feldman Shepherd also represents the families of the three boys in Washington State, Pennsylvania, and Minnesota who were killed when IKEA Malm dressers tipped over, crushing them. The attorneys also represent an 80-year-old woman who suffered serious injuries when an IKEA dresser tipped over and crushed her right leg. According to the law firm, dresser tip-overs have resulted in the death of at least nine children.
The plaintiffs are demanding a trial by jury. They seek damages for "consumer protection violations, IKEA's failure to issue refunds as promised in the recall and for IKEA's inadequate attempts to notify purchasers of the recall."
Have something to say? Share your thoughts with us in the comments below.