Houston university gets $100K grant to develop mass timber building
September 9, 2019 | 12:29 pm CDT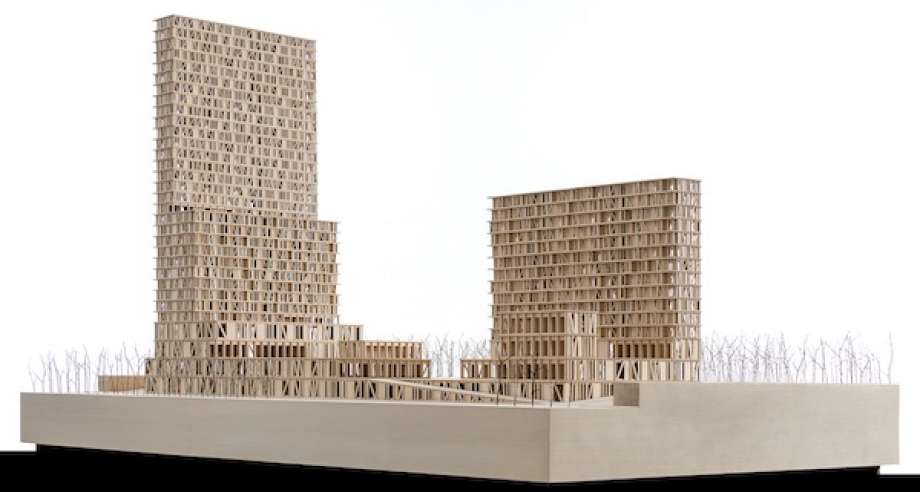 Photo By Rice University's Jesús Vassallo And Albert Pope
HOUSTON - After winning a federal grant, a private university in Houston, Texas will develop a mass timber building on campus.
The $100,000 grant from the Department of Agriculture is part of $1 million in funds destined to support mass timber projects on college campuses around the U.S.
"A thriving mass timber market helps maintain forest health and resiliency, supports employment opportunities in rural communities and advances sustainability of the built environment," according to a Department of Agriculture announcement. 
Rice University's proposal is for a five-story, 50,000-square-foot student housing building on its Houston campus. The new building is pending approval by Rice's Board of Trustees and its Buildings and Grounds subcommittee. Rice Architecture professors Jesús Vassallo and Albert Pope, whose model of a timber skyscraper for Detroit was accepted to the 15th International Architecture Exhibition at the Venice Biennale in 2016, are providing expertise for the project.
The Forest Service received 16 proposals, of which it awarded federal grants to schools planning a variety of building projects, including a basketball arena, an arts and education complex with a recital hall and theater, a museum and classroom buildings. The ten universities selected are in Arkansas, Idaho, Maine, Michigan, Oregon, Texas and Washington. Texas schools San Jacinto College and Stephen F. Austin University also received funds.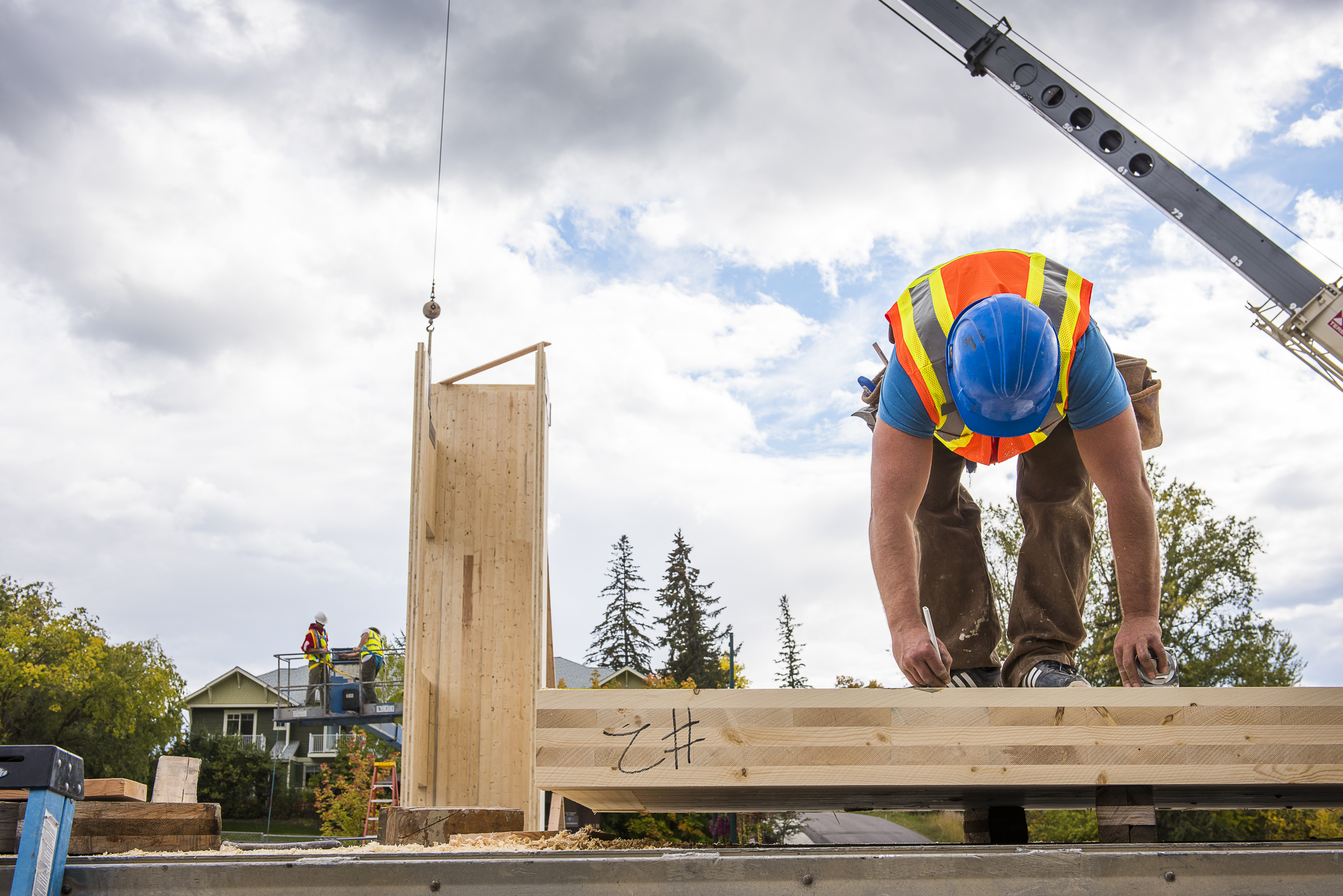 Photo by SmartLam, a leading manufacturer of cross-laminated timber
Mass timber is a broad term that encompasses cross-laminated timber (CLT). Mass timber and CLT buildings are faster to construct, more energy efficient, and comprised completely from renewable materials. Wood products have been an integral part of construction for centuries, but most wood buildings do not exceed three to four stories in height. With recent developments in wood products engineering, alongside other new technologies, it is now possible to expand the use of wood into larger construction projects.
The Timber Innovation Act is in effect in the U.S., which incentivizes mass timber construction.
The effort is largely being driven by CLT, which has been featured in many recent projects around the country.
Have something to say? Share your thoughts with us in the comments below.