GL Veneer converts 150,000-sq.-ft. facility to solar power
November 1, 2021 | 3:46 pm CDT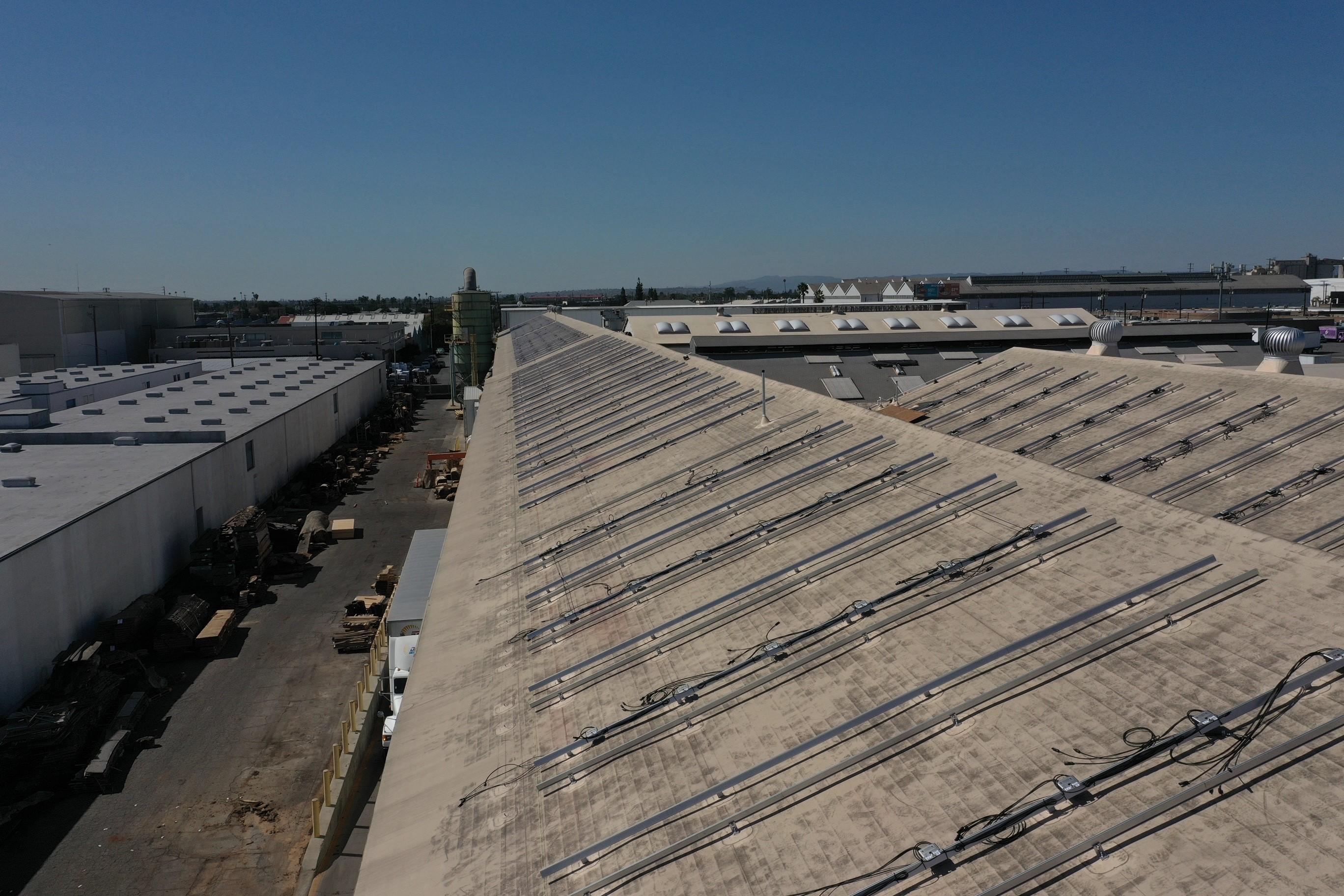 HUNTINGTON PARK, Calif. – One of the world's leading manufacturers of wood veneer, architectural plywood, and live edge slabs, GL Veneer, Inc. announced today that they will be installing 1,600 solar panels on the roof of their 150,000 sq. ft. facility this fall.
The proactive move is being made to both reinforce the company's role as an industry leader in the responsible management of the earth's resources and to position GL Veneer for greater, more competitive growth for years to come.
The $1.8 million dollar investment in clean, renewable energy will generate 1,209,763 kWh of power every year, providing 95.48% of the electricity required to run GL Veneer's manufacturing and warehouse operations. "Installing solar panels is a win for the environment and a win for our company," Vice President, Dan Levin said. "We have a lot of machinery and hope to show the rest of the industry the next evolution in conservation."
GL Veneer's decision will have profound positive impact on the environment. Based on the EPA's Greenhouse Gas Equivalences Calculator, 1,209,763 kWh provides enough clean energy to power 156 homes per year. Put another away, converting that much solar power to electricity each year is the same as removing 186 cars from the roads, eliminating 96,471 gallons of gasoline usage, or not using 1,985 barrels of oil. Equally, it sequesters the same amount of carbon as 1,050 acres of U.S. forest per year, or the effect of planting 28,350 trees over 20 years. 
The capital investment will have an equally profound impact on GL Veneer's business and competitive pricing for its consumers, effectively saving the company an estimated $7,268,000 over the next 30 years. "We will be able to bring the cost of production down to be able to compete in the California market," Levin said.
Already under way, regular updates about the solar panel installation project will be posted on GL Veneer's Instagram page, where followers can watch the project's ongoing progress.
Founded in 1977, GL Veneer was one of the first companies in the plywood industry to be FSC (Forest Stewardship Council) certified, and has become one of the most trusted, eco-conscious, responsibly sourced and reclaimed wood suppliers in Los Angeles, the West Coast, and the world. A family-owned and operated company for three generations, GL Veneer specializes in the production of custom plywood, architectural plywood, sheet veneer, and live edge slabs.
Their 200+ species inventory has been the trusted source for individual customers, homeowners, designers, and architects, as well as leading brands worldwide, including Starbucks, Apple (stores), Google, The Cosmopolitan of Las Vegas, JBL, Fender Guitars, Microsoft, and The Gap just to name a few. 
 
Have something to say? Share your thoughts with us in the comments below.