Get those tax credits while the getting is good
October 27, 2022 | 12:31 pm CDT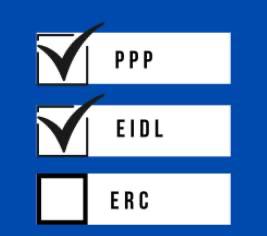 Have you taken advantage of the Employee Retention Credit (ERC) program? Have you even heard of it?
If not, you are not alone, said Shawn Maberry, owner of RSA Solutions, which helps woodworking companies attain these benefits. "Some companies will not have heard of it and some will have heard of it and think they can't qualify, we can help both types."
The ERC program is part of the CARES ACT passed by Congress allowing companies impacted by COVID to obtain up to $26,000 per W-2 employee. There were three parts; PPP, EIDL and ERC.  Both PPP & EIDL have expired, but companies can still claim tax credits related to the ERC.
There is some confusion about the ERC benefits, said Maberry. "How to qualify is not just cut-and-dry like PPP, so my hope is that they will choose to schedule a call with me and we will help them discover how they can qualify."
Maberry said there are eligibility qualifications. "What I can tell you is that they must have W-2 employees and not more than 500 [employees]."
Maberry said that RSA Solutions has, to date, assisted hundreds of woodworking companies in obtaining tens of millions in ERC tax credits.  "We are uniquely positioned to help companies qualify for maximum benefits based upon our vast industry experience and extensive ERC compliance training," he said.
Have something to say? Share your thoughts with us in the comments below.