Flexsteel targeted by unsolicited takeover bid
August 25, 2022 | 7:26 am CDT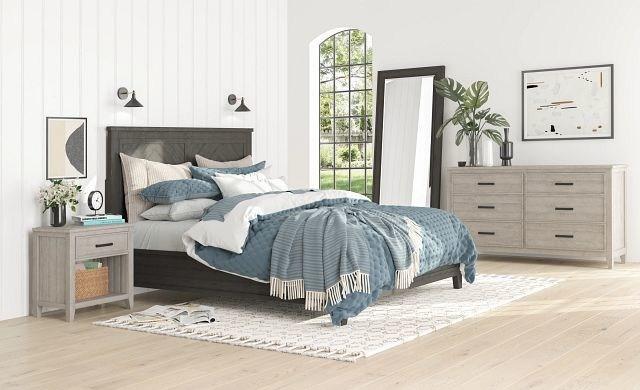 DUBUQUE, Iowa - Flexsteel Industries Inc. confirmed it has received an unsolicited preliminary non-binding proposal from CSC Generation Holdings, Inc. to acquire all outstanding shares of Flexsteel for $20.80 per share in cash. The residential furniture manufacturer said the company does not intend to comment until its board has completed its review.
Flexsteel is currently ranked 28 on the FDMC 300 top North American wood products producers. The price per share was a 22% premium over the Aug. 23 closing price, the day prior to the bid's submission.
A statement from Flexsteel said, "Consistent with its fiduciary duties and in consultation with its financial and legal advisors, the Flexsteel Board of Directors will carefully review and evaluate the proposal to determine the course of action that it believes is in the best interest of the company and all of its shareholders."
Flexsteel also said it had no interaction with CSC Generation Holdings or any knowledge of its proposal prior to the Aug. 24 public proposal. CSC Generation is a technology company that acquires store and catalog-based companies.
Flexsteel's comment was in response to an earlier statement that same day from CSC Generation, a Flexsteel shareholder, regarding the proposal:
"We are disappointed that the Board of Directors of the Company (the "Board") has failed to respond to our recent acquisition proposal. We continue to firmly believe that the Company's performance would be optimized under private ownership, and are accordingly pleased to present a new proposal to acquire 100% of the outstanding shares of common stock of Flexsteel not already owned by CSC at a price equal to $20.80 per share in cash (the "Transaction"). We are submitting this new proposal to acquire the Company in order to facilitate constructive discussions with the Board, with the goal of entering into a mutually agreeable Transaction that is in the best interests of all shareholders.
"CSC believes this proposal provides an attractive opportunity for shareholders to obtain immediate liquidity at a full value that exceeds what we believe the Company can be expected to achieve in the coming years if it remains on its current standalone course in the public market. For shareholders, our proposal represents approximately a 22% premium over yesterday's (Aug. 23) closing price of $17.10.
We would be able to fully fund the Transaction using cash on hand and external financing from our existing lenders, such that the Transaction would not be contingent on obtaining financing. Given our familiarity with Flexsteel and our deep experience in the furniture products industry, we would require limited due diligence in connection with the Transaction. We are prepared to immediately commence and promptly complete this diligence."
Have something to say? Share your thoughts with us in the comments below.