Dining tables, seating lead move to outdoor spaces
March 22, 2018 | 8:45 am CDT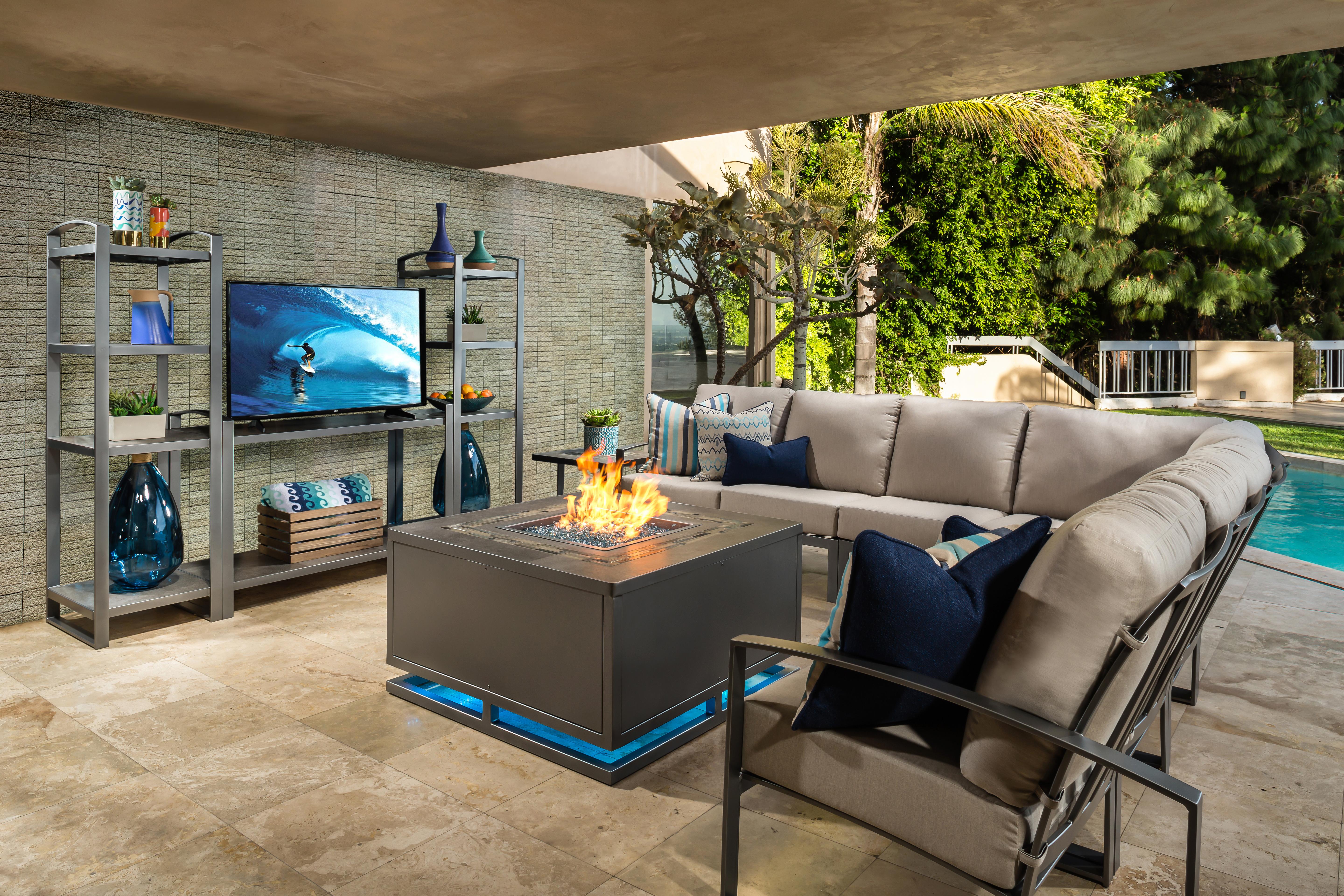 HIGH POINT, N.C. — According to new research, consumers use their outdoor rooms for just about everything they can do indoors, from using cellphones for calls and games to working on computers, watching TV, eating, exercising and relaxing. Since 70 percent of people agree that they enjoy spending time in their outdoor living space more than inside, it's only fitting that 2018 furnishing trends fully address the outdoor lifestyle experience.
"Whether enclosed or open-air, outdoor spaces have come into their own as legitimate rooms in the American home," said Jackie Hirschhaut, vice president of the American Home Furnishings Alliance and executive director of its outdoor division, the International Casual Furnishings Association.
"Today's outdoor rooms have it all, somewhere to dine, to relax and be entertained, with furnishings that function like they would for any room in the home, and with style and flair that distinctly says out-of-doors."
Dining tables and chairs are topping people's outdoor shopping lists this year (followed by lounge chairs, lighting, fire pits, umbrellas and sofas). Leading the list of 2018 spring trends in the dynamic dining category is ultra-comfortable seating and a wide variety of table options in all sizes.
Extra-large dining tables are popular among consumers who entertain groups for alfresco dining. Manufacturers are also offering new selections for small spaces, including dining groups suitable for apartment- and condo-size balconies.
The research also shows that 68 percent of people use their outdoor space at least several times a week in seasonal weather. When people were asked what would encourage them to spend even more time outdoors, topping the list was comfort, followed by spaciousness and style.
With a neutral gray finish, Agio's Aurora Deep Seating Collection has porcelain table tops with resin wicker weave, and deep-seated cushions.
Much like spaces indoors, outdoor rooms are leaning more toward mixing rather than matching, both in individual pieces and in groups of pieces. Manufacturers are offering pieces that incorporate several different elements such as aluminum, wicker and teak, as well as groups that pair, for example, wicker seating with iron and wood tables.
On the color spectrum, after years of brown as a dominant color, shades of gray are increasingly peeking through as a more popular finish. For more information see www.ahfa.us.
Have something to say? Share your thoughts with us in the comments below.