Delivering on details helps Covenant Millwork win design award
November 29, 2019 | 11:05 am CST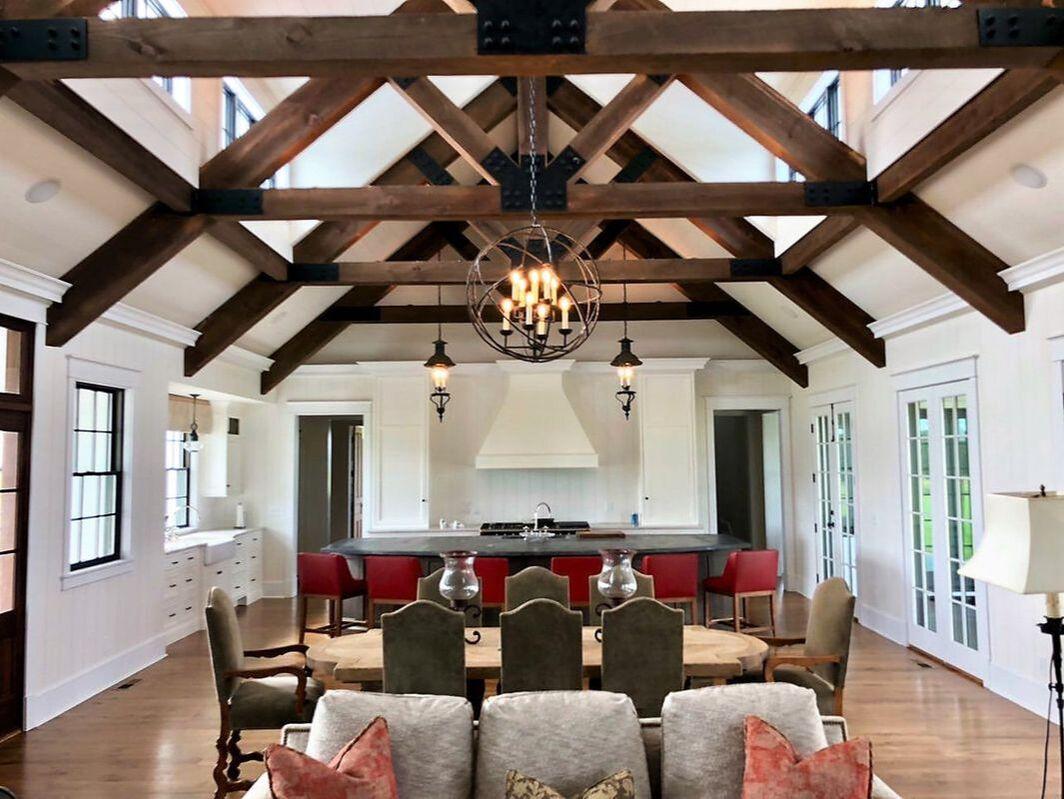 Covenant Millwork minded the details, and more, in its recent work for a high-end hotel.
The Louisville, Georgia, shop won the overall Cabinet Makers Association Wood Diamond Award, and the project also won for the category Commercial: Hospitality.
Kent Holdeman and Ron Shultz own the company. Holdeman is in charge of the millwork shop and Shultz takes care of the cabinet shop. The millwork shop builds custom doors and windows, mouldings, and flooring.
"We are a small custom millwork and cabinet shop doing high-end residential work mostly," Schultz said. "Once in a while we'll get asked to build some specialty items such as the two reception desks, executive desk bases, serving island, eight interior doors (each about 10 feet tall), wall paneling, and miscellaneous mouldings we built for the Madison Hotel project in D.C.
Most of the cabinet work is inset and beaded face frame but they also do frameless. Quite a few of the jobs here are a mix of both styles, Schultz said.
"We have another shop cut our plywood parts on their CNC router since we do not have a router at this point at the cabinet shop," he said.
They use Cabinet Vision software to design their projects.
"We have a Weinig gang-rip saw and Weinig six-head moulder, radius moulder, and all the other typical equipment found in a millwork shop," Schultz said. "We also have our own kiln so we can dry any wood that needs to be dried. We do quite a bit of reclaimed oak and heart pine flooring and sometimes it will need to be run through the kiln before milling it.
Covenant also has a Northtech upcut saw with a Razorgage system for cutting solid wood parts to length and also to haunch the beaded face frames on the Hoffman hauncher.
They also have a Grizzly 43-inch widebelt sander, Grizzly 14-inch sliding table saw, and Powermatic 10-inch table saw. They do all their own finishing.
"We started the business in 2006 and today we have six employees working for us. We have been extremely busy for the last several years and right now we have work lined up till mid-2020," Schultz said.
Hotel project
As for the winning design, Schultz said it was an interesting project to work on and to see it all come together.
"We were just one of the teams working on the project," he said.
"The curved mouldings on the two reception desks were a challenge to do. There are about 11 different moulding profiles that make up the top curved part of each desk. The desks are not identical, there is quite a bit of difference in the shape of each one.
"The metallic rose gold finish with high gloss clearcoat was a real challenge to do. I wish I had shop rate for every hour I spent thinking about that in the middle of the night.
"The tapered solid brass legs on the reception desks were also custom made just for the desks as were the mahogany acanthus leaf corbels for the executive lounge desk, we outsourced both of these items. The finish on the interior doors wasn't as hard but it was a little labor intensive also. The serving island wasn't so much of a challenge but it was fun to see it come together."
Winners of the 2019 Wood Diamond Awards contest were announced by the Cabinet Makers Association during the AWFS Fair in Las Vegas. The annual design competition promotes professional development and encourages peer recognition of outstanding workmanship in a variety of categories.
Projects can be viewed in a slideshow. Details on the projects can be found at cabinetmakers.org/2019winners.
Have something to say? Share your thoughts with us in the comments below.