Conifex Issues Common Stock Shares to Retired Employee
June 28, 2013 | 9:28 am CDT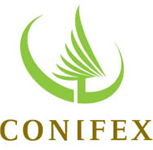 VANCOUVER, BC - Conifex Timber Inc., a diversified lumber and wood market company, announced it has issued 1,819 common shares of stock at a deemed price of $8.50 per share.
The stock tender, valued at approximately $15,400, coincides with a retirement arrangement with an unnamed former employee.
The common shares are subject to a four-month hold period from the date of issue.
Conifex harvests, processes and distributes wood products primarily to the Canadian, U.S. Chinese and Japanese markets. The company is building a bioenergy facility in Mackenzie, BC, which will further diversify its business platform.
Have something to say? Share your thoughts with us in the comments below.