Colony Cabinets Expands as Healthcare Work Grows
August 19, 2013 | 1:49 pm CDT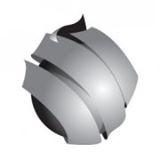 LONGVIEW, TX -  Colony Cabinets, Inc. is nearing completion on a new warehouse, part of a $1.3 million capital expansion program resulting in growth associated with healthcare casework, including computer stations for medical centers.
To fund its expansion, 40-employee Colony Cabinet received a $200,000 performance grant from the local Longview Economic Development Corporation, which was tied to employment growth, and its plans for a total capital investment of $1.3 million.
The project includes the new building, and additional manufacturing equipment. Fifteen new full-time jobs are planned for its casework and retail fixture manufacturing operation, produced from high pressure laminated panel.
"A lot of hospitals across the country, a lot of clinics, a lot of different parts of the health care market are growing, actually exploding," Group General Manager Barry Sterling told the local News-Journal. "We've got to grow to meet the demand for cabinets and other specialty products in the marketplace."
Colony Cabinets (formally incorporated as CCI Inc.) first launched in 1982 as a two-man operation. In 1986 it added 32 mm European production technology, and in 1998 CCI built a new plant with state-of–the-art equipment and the latest hardware and software, and adopted a continuous quality improvement program.
Have something to say? Share your thoughts with us in the comments below.