Bulletproof wood panel maker named manufacturer of the year
January 5, 2021 | 11:25 am CST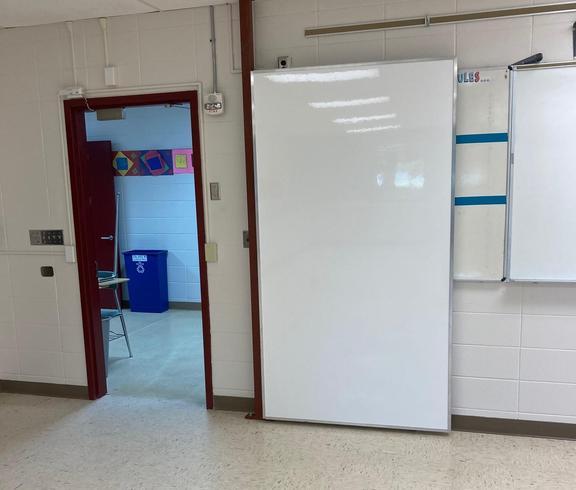 SafeWood specializes in anti-ballistic items like this whiteboard, which sells for $2,490.
FRIDLEY, Minn. - SafeWood Designs, a manufacturer of anti-ballistic wooden doors, panels, furniture, and other items, has been named a 2020 Minnesota Manufacturer of the Year by Minneapolis/St. Paul Business Journal.
SafeWood's products "offer multiple layers of defense in the event of active shooters, civil unrest, and domestic attacks,"
writes the Journal
. "With the type of unrest seen in the Twin Cities and other urban areas this year, the small company's phones have been ringing nearly nonstop."
Company president Jason Horner
told the Journal
that the need for anti-ballistic protection is higher than ever. SafeWood has seen a 10-fold increase in orders for 2020 over 2019, which allowed it to double in sales. Horner expects sales to double again in 2021.
Horner says many new inquiries are coming from police precincts and government agencies concerned their buildings will suffer further damage caused by riots.
SafeWood's products range from anti-ballistic doors, panels, vestibules, and windows to bulletproof white boards. The company was founded in 2018 and currently has nine employees.
Have something to say? Share your thoughts with us in the comments below.