BIFMA working on new and updated standards
June 16, 2022 | 3:24 pm CDT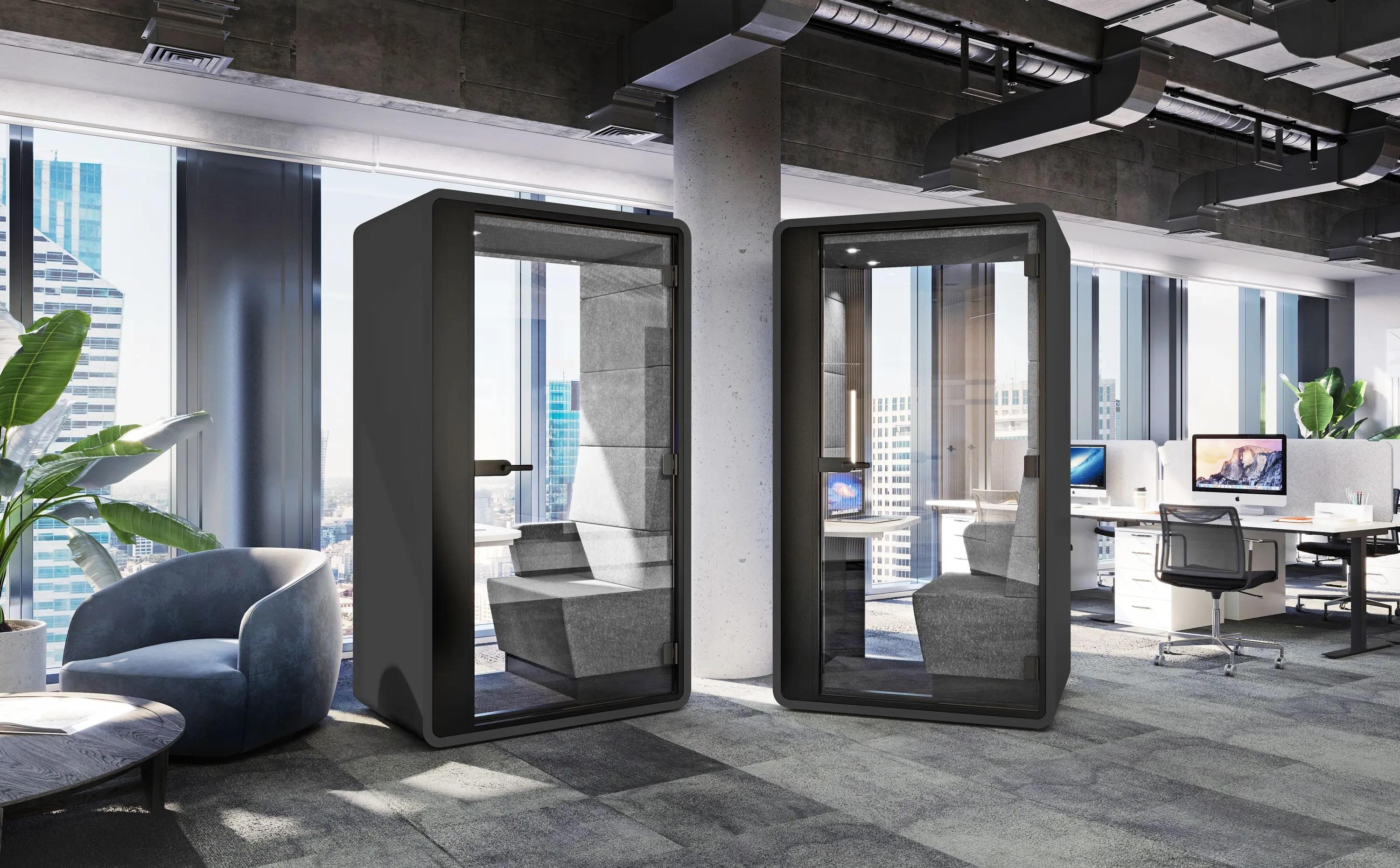 CHICAGO -- At the Business and Institutional Furniture Manufacturers Association's annual Breakfast meeting on June 16, the final day of the NeoCon show, association president and CEO Dierdre Jimenez updated its membership on new standards being considered and other guidelines and standards being revamped.
"We've kicked off two new standards, and both of these came out of the pandemic," said Jimenez. "The first relates to pods, which are everywhere [at the show]," she said. "We are starting to develop a standard around personal privacy pods."
The second standard relates to outdoor furniture. "As customers went outside, our manufacturers' products went outside," she said. "We are creating a standard around commercial exterior furniture."
"Both of those made great progress this year," said Jimenez. "We hope that they'll be completed by the end of this year, if not early 2023."
BIFMA is working on a cleaning and disinfecting standard, which previously had been a guideline.
The association has also kicked off the next revision of the e3 Furniture Sustainability Standard. The purpose of this voluntary standard is to provide measurable market-based definitions of progressively more sustainable furniture by establishing performance criteria addressing environmental and social impacts throughout the supply chain.  The standard is not ready for revision until 2024, but "we wanted to start early because we want to look at it and try to make it more concise, more clear, and make sure that there's a very good distinction between the various levels."
Other issues the association is working on include:
BIFMA is working with a Harvard University group to do a study on ESG metrics (Environmental, Social, and Governance metrics used to describe the sustainability performance of a company)  and make recommendations that will be able incorporated into a revised ergonomic standard.
A chemical transparency database that will be a resource to members and suppliers where chemicals in products can be referenced by manufacturers as they respond to RFPs. 
Test videos to help BIFMA's members understand the standard's testing protocols. The group is working with Underwriters Laboratory to produce these videos. 
BIFMA is also attempting to develop a membership registry, which was launched a year ago, and is now in full stride, she said. "We have a number of brands in the registry and have been promoting it aggressively to design professional firms.
Headquartered in Grand Rapids, Michigan, and founded in 1973, BIFMA has been the industry leader in developing furniture safety, durability, and sustainability standards that ensure product performance and inspire confidence. BIFMA educates the stakeholder community on the importance and proper use of these standards; provides industry statistics and forecasts to members and the public; and advocates for regulatory conditions that enhance value and foster innovation.
  
Have something to say? Share your thoughts with us in the comments below.